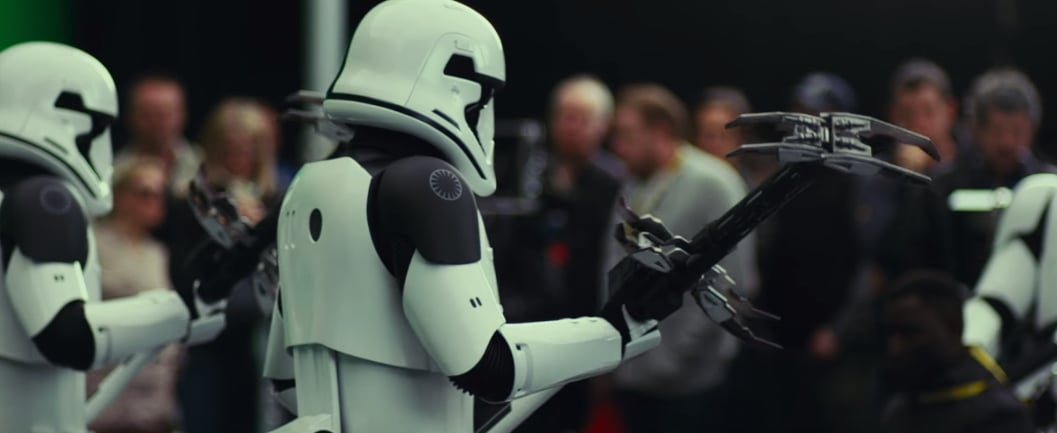 We know that the First Order Stormtroopers in The Last Jedi will have a new weapon that was seen in one of the many toy leaks and also was spotted in the Behind the Scenes reel that was shown at D23 Expo in Anaheim. Now a new sticker book gives us a much better look at the weapon with its ignited blades. Also check out this much better look at Kylo Ren, Finn, Rose, Poe and an A-Wing and of course a porg!
The sticker book was discovered by Jedi Bibliothek. Here's the book's description:
This 72-page sticker book includes more than 1,000 stickers of main characters, locations, vehicles and props. Featuring all-new content from the highly anticipated film, Star Wars: The Last Jedi!
The book will have 72 pages and will be released on December 15, 2017. It will cost $12.
Here's a closer look at the weapon in action.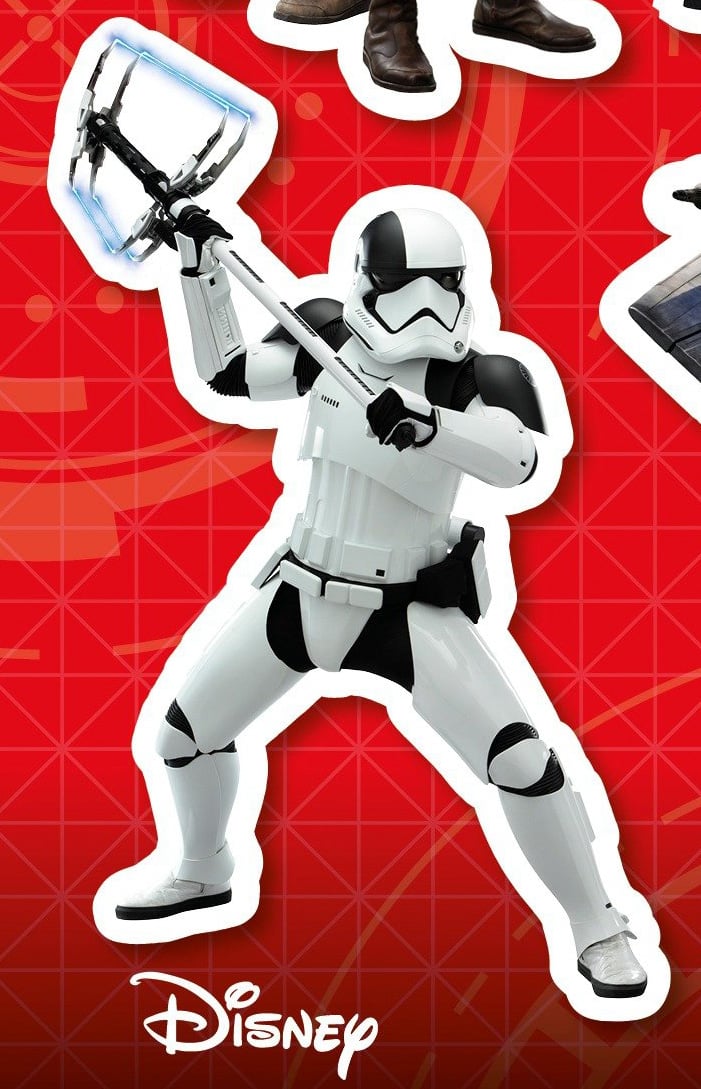 We all remember the memorable clash between Finn and the First Order Riot Control Stormtrooper also known as Nines from The Force Awakens. It seems now the First Order have upgraded their means of handling lightsabers and other electric weapons of the Resistance.
Also, here's a closer look at Rose together with Finn and Kylo Ren with his new cape.
And last but not least, here's our first look at a computer generated porg, together with Poe and the infamous A-Wing.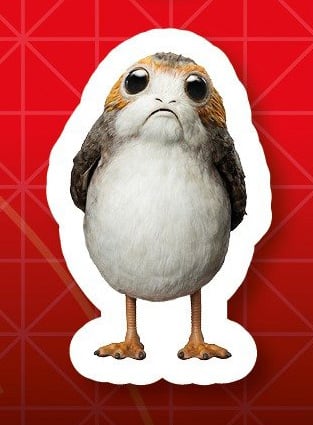 I think it's a CG porg, because it looks slightly different from the puppet that we've seen in The Last Jedi BTS reel. What do you think? Also Kylo Ren's look seems different enough in The Last Jedi, and while the First Order's new weapon doesn't seem very practical, it surely looks cool.
Click HERE to check out and comment on this topic in our forum The Cantina