Gwendoline Christie and Rian Johnson Came Up With Captain Phasma's Backstory.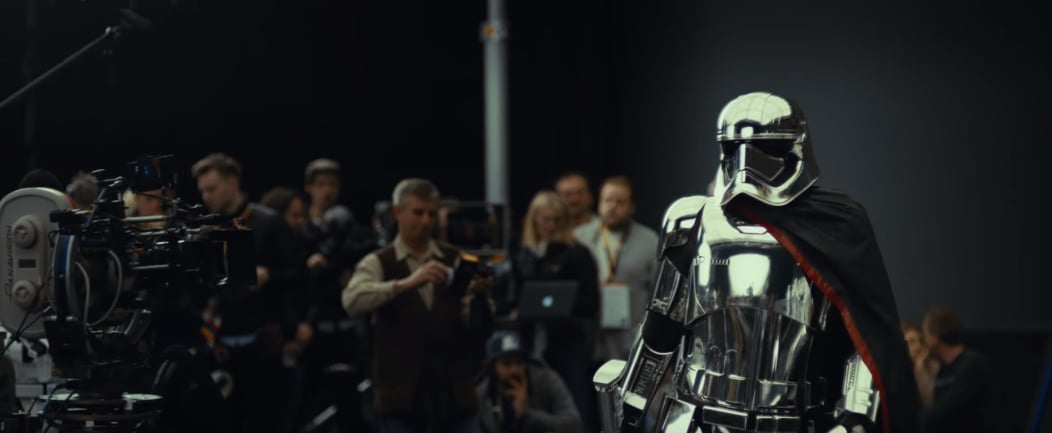 During the development of Star Wars: The Force Awakens, Captain Phasma was originally a rejected design for Kylo Ren that they liked enough to build a separate character around the suit of armor. Unfortunately, that last-minute addition showed when the character was only utilized in the movie for two minutes worth of screentime – including the scenes where she's just standing in the background on Starkiller Base as an accessory to General Hux's rally. But since she's alive and well for Star Wars: The Last Jedi, Phasma's really been fleshed out as a character – both by her actress Gwendoline Christie and director Rian Johnson, who contributed to her as-of-yet unrevealed backstory.
For those who were disappointed by Phasma's lack of a presence in The Force Awakens, The Last Jedi is looking to rectify that problem by giving the character a much larger role. It's certainly no coincidence that Phasma will be getting a novel and a comic book miniseries that covers her backstory and what she was up to between The Force Awakens and The Last Jedi respectively – but what's really interesting is what the Christie revealed about her character in a recent interview with IGN. As it turns out, both the actress and the director of the film contributed to fleshing out Phasma as a character in a way that has officially affected her canonical backstory:
"Rian and I did have long conversations about this character and who she was, and I was utterly delighted in how willing he was to listen to my ideas and really thrilled to exchange them with him and hear his. He really is a master writer and director, and I think we've seen that in the films that he's made but I think that we truly will see that in the depths to which he goes in The Last Jedi."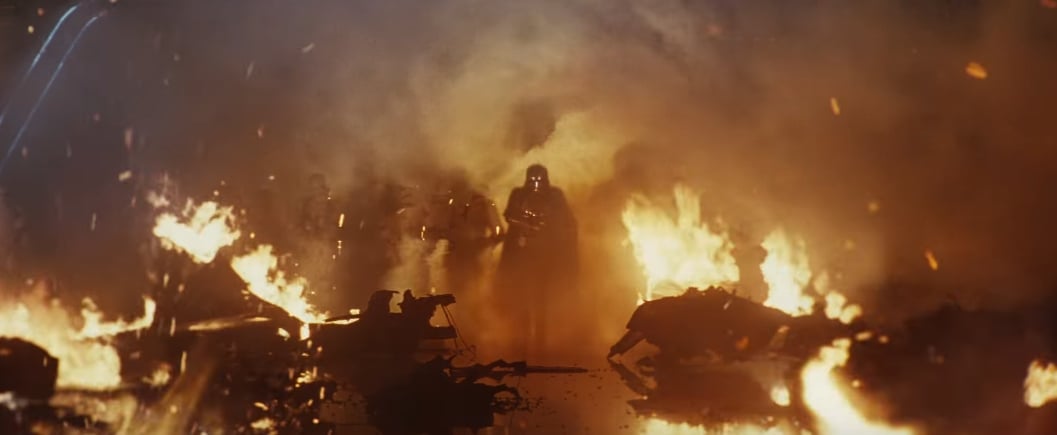 It's been heavily implied that in The Last Jedi, Phasma will actually get to show why she's so feared as an enforcer of the First Order, even after previously being relegated to being the recipient of a wookiee tackle that soon leads her to doom her entire military base to save her own skin. More importantly, there have been more than a few hints that she will come to blows with her former pupil FN-2187 (or, as we know him, Finn) from John Boyega himself. Christie also noted that she's looking forward to seeing how her character's role will expand across the franchise beyond the movies:
"It fascinates me to be involved in something that also resonates in other incarnations of books or of merchandise, whatever it is, because people are connecting with the material that's outside just literally watching it. They're connecting with it in a way that's tactile, that's in their lives, that stimulates different parts of their brain, different part of their soul."
Hopefully, Phasma will really get to grow into a character that resonates with the fandom the second time around. We'll be sure to find out when the media blitz for The Last Jedi begins in earnest.
Grant has been a fan of Star Wars for as long as he can remember, having seen every movie on the big screen. When he's not hard at work with his college studies, he keeps himself busy by reporting on all kinds of Star Wars news for SWNN and general movie news on the sister site, Movie News Net. He served as a frequent commentator on SWNN's The Resistance Broadcast.