Star Wars Weekly Buzz: Closer Look At the First Order LEGO BB Unit from The Last Jedi; Carrie Fisher's Cause of Death Revealed and More
This week was pretty slow in terms of Star Wars news but we still managed to gather some interesting tidbits worth your time. A new photo shows a closer looks at the First Order LEGO BB unit from The Last Jedi; Star Wars: Battlefront II is coming to Disney's D23 Expo and will feature a new content; The reason for Carrie Fisher's death has been revealed; Mark Hamill addresses his controversial comments about Rian Johnson's approach to Luke in The Last Jedi and more.
Probably the most interesting news from this week was the multiple photos of crew t-shirts from the Han Solo spin-off movie, that look really cool and that's pretty much all about them. They surely don't reveal the title of the movie as some sites claimed. It's just a placeholder name.
The guys from LaFosaDelRancor found out even more tees from the movie: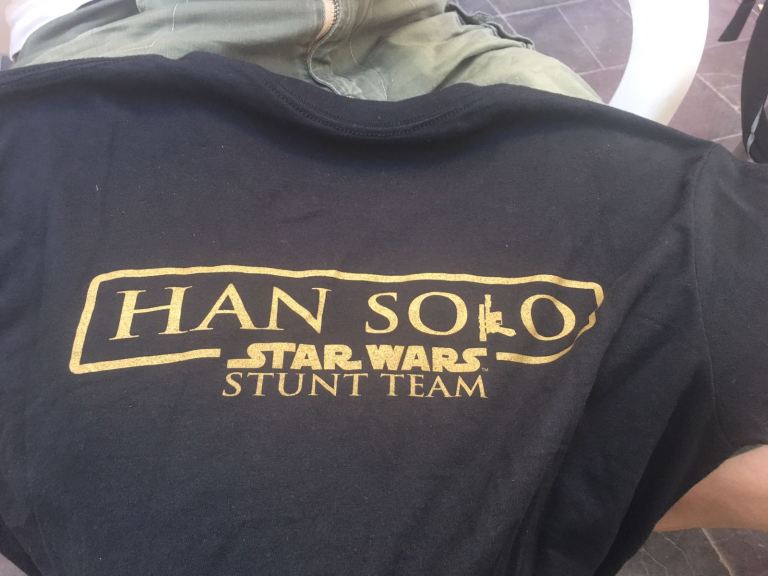 And our friend @yeahclarke found yet another:
Yeah I think they just have to call it something at this point anyways. pic.twitter.com/EojKu76Iax

— dragon's daughter (@yeahclarke) June 14, 2017
A member on Reddit posted a closer look at the First Order BB Unit from The Last Jedi in LEGO form.
IMAGE REMOVED
You probably recall another LEGO leak from a few weeks ago which gave us a look at the First Order Heavy Walkers, the Resistance Bomber and Snoke (images are now removed).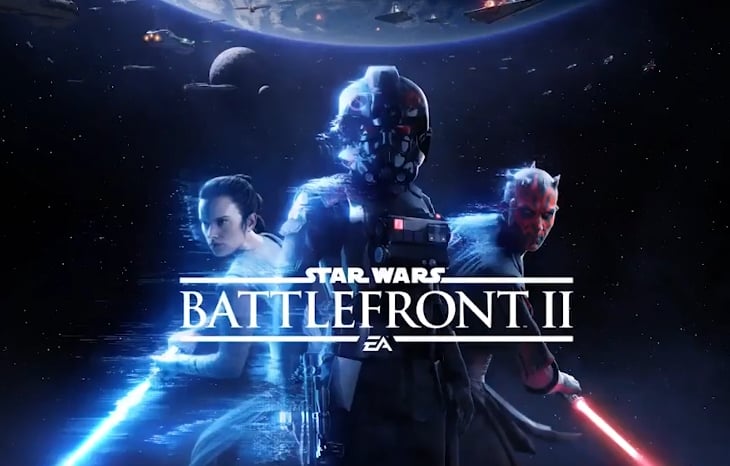 Disney has announced that Battlefront II will take the center stage on Saturday, July 15 at this year's D23 event:
Level Up! The Walt Disney Company's Video Game Showcase (1 p.m., D23 Expo Arena)—Experience never-before-seen gameplay, trailers, special guests, and other unforgettable surprises from across the Disney, Star Wars, and Marvel games portfolios in this must-see showcase. Jimmy Pitaro, chairman, DCPI, will kick off the presentation, which will feature many show-stopping moments including announcements from Marvel, and more information about highly anticipated games, Star Wars Battlefront II™ from Electronic Arts, KINGDOM HEARTS III from Disney and Square Enix, and more.
Speaking of Battlefront II, here are a few other interesting tweets:
Confirmed: Death Troopers are Reinforcements in #StarWarsBattlefrontII, alongside Clone Jumptroopers, Super Battle Droids, and more. pic.twitter.com/wjpkkoVGDV

— EAStarWars (@EAStarWars) June 15, 2017
.@EAStarWars Yes, that's me as #AdmiralVersio in #Battlefront2 what a privilege and honour #StarWarsBattlefrontII pic.twitter.com/Q1DIbZSuv1

— Anthony Skordi (@AnthonySkordi) June 14, 2017
The B&N edition of SW Battlefront II INFERNO SQUAD will have a special double sided "sketch" poster. Check it out https://t.co/hN7FR8SQsC

— Star Wars Books (@DelReyStarWars) June 9, 2017
I got to play #StarWarsBattlefrontII multiplayer today at #EAplay! (Yes I played w a controller. Shush.) #ad pic.twitter.com/AwNrHIX80K

— janina gavankar (@Janina) June 11, 2017
My Inferno Squad & Imperial Cog earrings never got the closeup they deserved! Thank you to @korov for 3D printing my #EAplay accessories! pic.twitter.com/X1paNugXVM

— janina gavankar (@Janina) June 15, 2017
During the Tony Awards Variety caught up with Mark Hamill, who explained what exactly he meant by his words from a few weeks ago that he was concerned about the direction Luke was going in The Last Jedi.
Mark Hamill (@HamillHimself) shares his favorite memories of Adam West (@therealadamwest) and discusses #StarWars on the #Tonys red carpet. pic.twitter.com/3JEKmzNzq7

— Variety (@Variety) June 12, 2017
The Tony Awards also reunited a father and a son! 🙂
@HamillHimself Awwww #MyAdoptedDadAndGranpa! I Love You Both Very Much!!😘🐹🐹🐹♥️,Silly Shannon pic.twitter.com/UBSJvzkyrc

— Hamsters Fan Page🐹 (@FanHamillPage) June 13, 2017
Hamill also showed his respect to the legend Adam West:
#AdamWest was such a wonderful actor & so kind, I'm so lucky to have worked w/ him & tell him how much he meant to me & millions of fans. pic.twitter.com/Bu0OOaRgX9

— Mark Hamill (@HamillHimself) June 10, 2017
The rising young star Jacob Tremblay met Hamill at the LA Film Festival and chatted with him. Keep in mind that Tremblay is Colin Trevorrow's lucky charm actor and it's very likely to see him in Episode IX.
Geeked out, big time, don't even care! Thank you @HamillHimself for chatting with me! #Woah! #LukeSkywalker #TheBookofHenry #LAFilmFestival pic.twitter.com/CzJqQH3hzV

— Jacob Tremblay (@JacobTremblay) June 15, 2017
Mark Hamill also paid tribute to Carrie Fisher at the Tony Awards:
Also the cause of Carrie Fisher's death has been revealed by the LA coroner. From EW:
Carrie Fisher's death was caused by sleep apnea and other undetermined factors, the Los Angeles County Coroner's Office revealed on Friday, according to multiple reports.

The coroner also said Fisher suffered from atherosclerotic heart disease and "drug use," but no specifics were given. According to the Associated Press, the report stated Fisher had taken multiple drugs prior to her death.

"The manner of death has been ruled undetermined," the report concluded.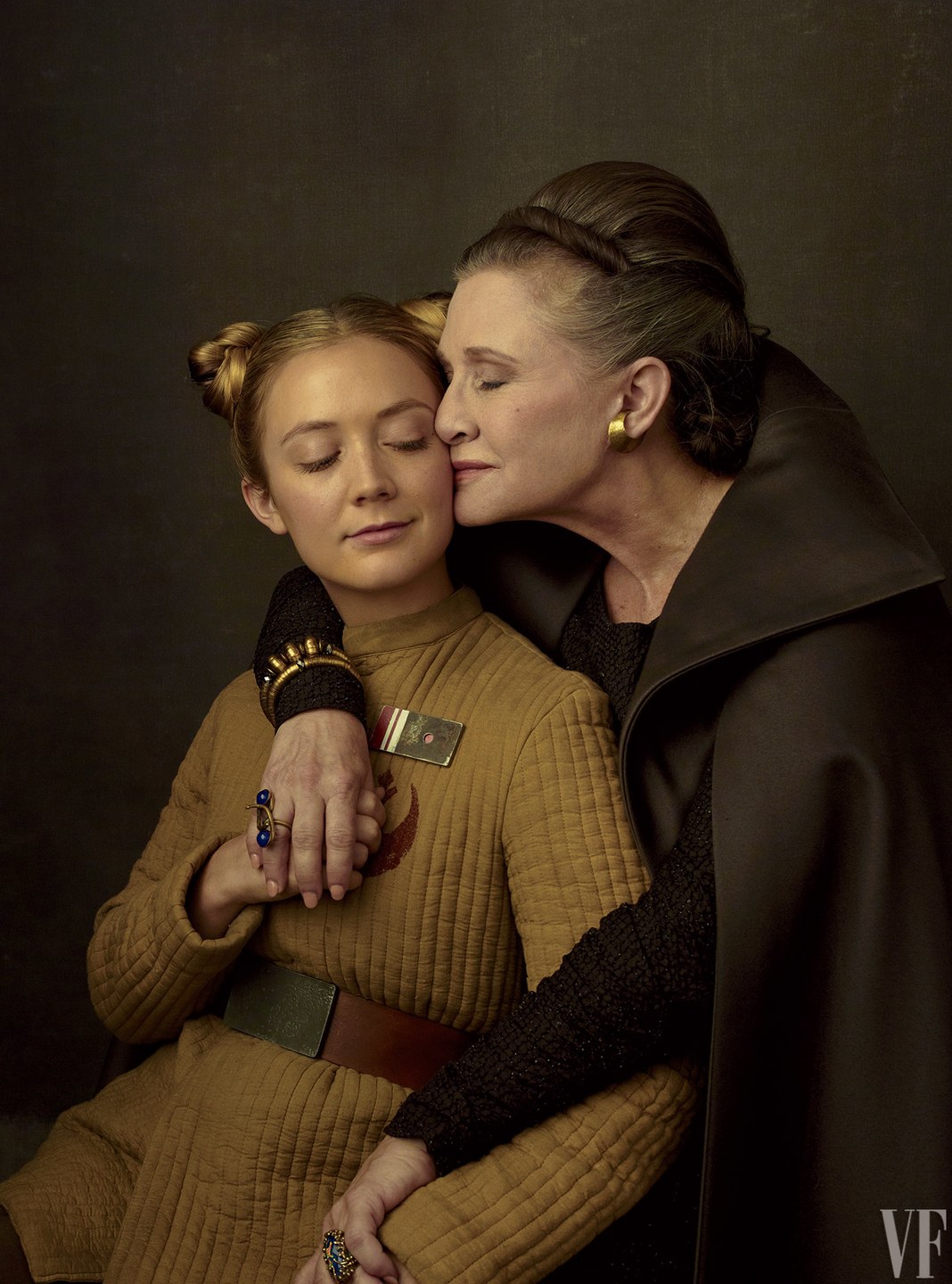 After the coroner's statement, daughter Billie Lourd said the following (via People):
"My mom battled drug addiction and mental illness her entire life. She ultimately died of it.  She was purposefully open in all of her work about the social stigmas surrounding these diseases.

"She talked about the shame that torments people and their families confronted by these diseases. I know my Mom, she'd want her death to encourage people to be open about their struggles. Seek help, fight for government funding for mental health programs. Shame and those social stigmas are the enemies of progress to solutions and ultimately a cure. Love you Momby."
Also a few days ago, Carrie's brother Todd showed her home for the first time to Good Morning America:
EXCLUSIVE: First look tour inside the home of Carrie Fisher! @Ginger_Zee gets a tour from Todd Fisher: https://t.co/jGJ0mffCP5 pic.twitter.com/vN8K0jFBsf

— Good Morning America (@GMA) June 13, 2017
The Star Wars Show posted two extended interviews this week.
Extended interview with Timothy Zahn:
Extended interview with Battlefront II's Janina Gavankar:
Extended interview with LEGO Star Wars: The Freemaker Adventures' Eugene Byrd:
R2-D2 and BB-8 show off in StarWars.com's latest "Blips" video:
And now some self explanatory tweets:
The @ILMVFX crew behind Star Wars: A New Hope reunited for the landmark 40th anniversary. https://t.co/iiUQZxxLO7 pic.twitter.com/thl7435BWU

— Star Wars (@starwars) June 15, 2017
Find out where the Star Wars original trilogy placed in @empiremagazine's 100 Greatest Movies, as voted for by you: https://t.co/Q9oaKSpJ49 pic.twitter.com/ki4K5ekAj2

— Star Wars UK (@StarWarsUK) June 13, 2017
This Father's Day, get the perfect gift for your Jedi (or Sith) dad. https://t.co/EauIvk8BOU pic.twitter.com/0HcJN0FW03

— Star Wars (@starwars) June 13, 2017
Mr. Mayor. pic.twitter.com/aTcy9qeL0W

— Star Wars (@starwars) June 12, 2017
And finally some interesting clarifications from Lucasfilm Story Group's Pablo Hidalgo and Matt Martin.
First here's an important info from Matt how to read the Star Wars crossover comics, since it's a bit confusing to many readers:
Weirdly enough, the name first appeared in a 1994 screen saver that LucasArts sold. I don't know if there were any writing credits in it. pic.twitter.com/OHTYtf2yvZ

— Pablo Hidalgo (@pablohidalgo) June 17, 2017
I have started writing my next book. It's about space conflicts.

— Pablo Hidalgo (@pablohidalgo) June 16, 2017
With Battlefront top of mind I just want to give a shout out to our internal Lucasfilm games team. They're awesome & don't get enough credit pic.twitter.com/DREmvTE9ub

— Matt Martin (@missingwords) June 15, 2017
Saw this online, is this the actual title? @pablohidalgo pic.twitter.com/cC2uCIMzyM

— M.T. (@MTMovieCritic) June 15, 2017
Crew gear doesn't typically have a title on it

— Pablo Hidalgo (@pablohidalgo) June 15, 2017
Like a lot of things Star Wars, it seems to happen when it's cinematically appropriate. So far, no hard rules dictate it; for the best.

— Pablo Hidalgo (@pablohidalgo) June 14, 2017
Do you agree @rianjohnson and @pablohidalgo ?#starwars #stopthestarwarstheories pic.twitter.com/edqNFOJsyt

— jad sammour (@jadsamour) June 14, 2017
My humble two cents: People can speculate all they want. If it ruins it for you, that's kind of on you. Find speculation-free spaces. 🙂

— Pablo Hidalgo (@pablohidalgo) June 14, 2017
Hard to predict what the story of the making of Ep9 is gonna be before production even starts.

— Pablo Hidalgo (@pablohidalgo) June 14, 2017
OMG! This lady that I've never met is now my hero. I've thought about doing that myself but, you know, no arm space left. https://t.co/J28NqR1Nv9

— Matt Martin (@missingwords) June 11, 2017
I don't know; never went to Corellian Sunday school. Old legends stories said nine.

— Pablo Hidalgo (@pablohidalgo) June 11, 2017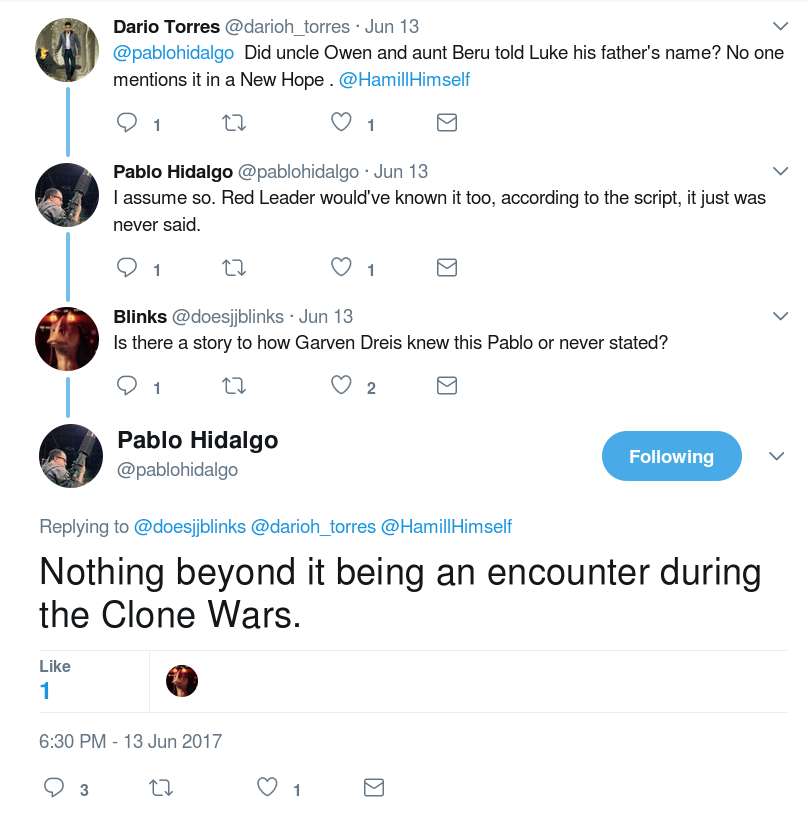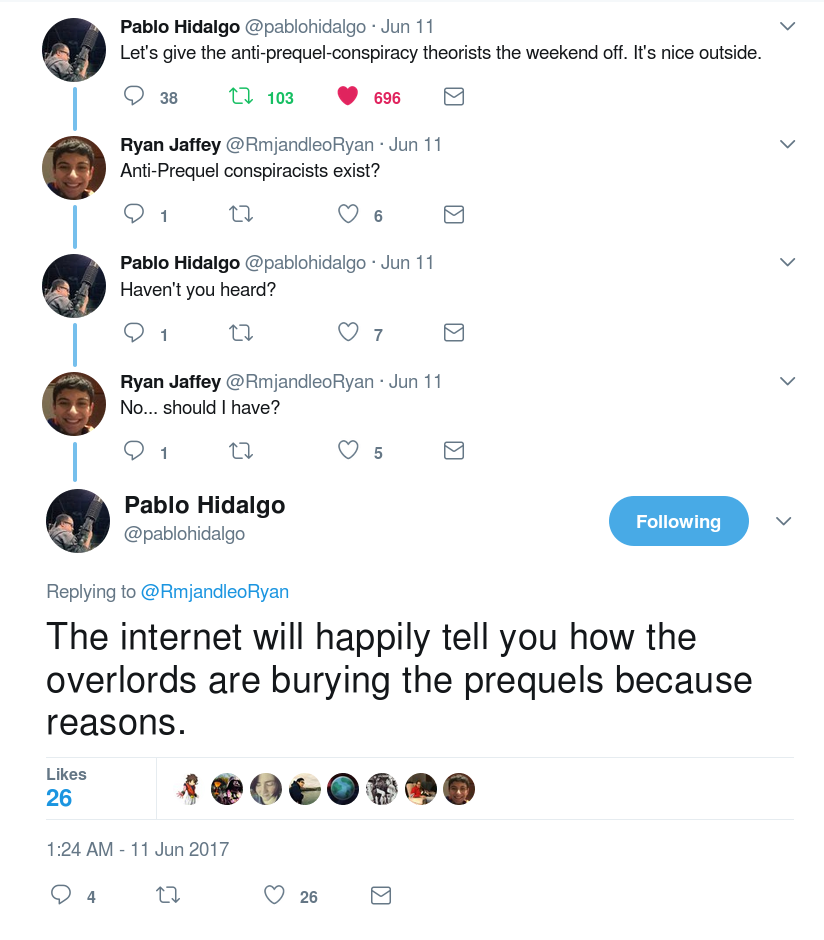 Stay tuned for more next week.