New Designs from Star Wars: The Last Jedi Leaked Online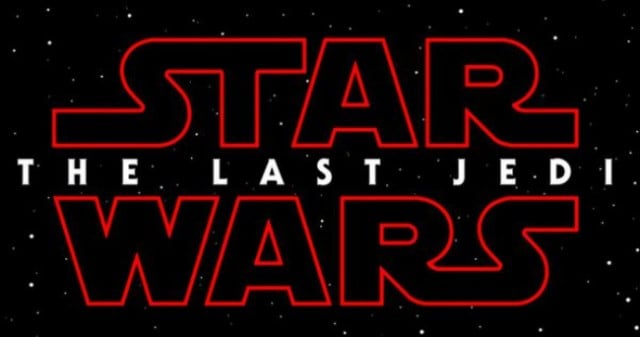 New designs from The Last Jedi have leaked online, and we can confirm that these are the real deal. Among the leaks are designs relating to certain "guards", stormtroopers, and First Order vehicles. If you do not wish to be spoiled, then move along….move along. If you want to check them out, proceed!
The photos are promotional images for yet-to-be-released merchandise for The Last Jedi. They were leaked just moments ago via Facebook here. We received confirmation from a reliable source that they are indeed real, so here they are!
VISUAL IMPERIAL SPOILERS AHEAD!
A Red First Order Guard: very reminiscent of the Emperor's Royal Guards from Return of the Jedi, but by the looks of it we may see these guys in action, unlike Palpatine's almost statue-like guards.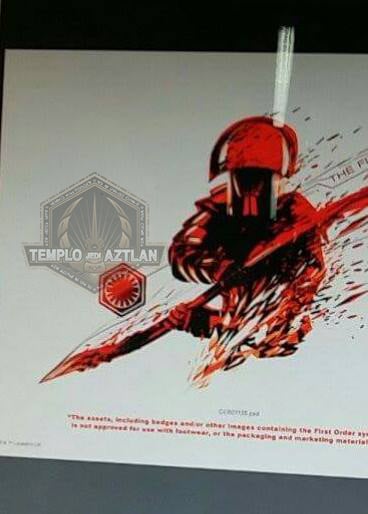 First Order Stormtrooper Officer: (Red Pauldron could signify another rank but up until now figures with red ones have been referred to as Officer). It appears this officer is wielding an axe-like weapon, perhaps similar to the electric current harnessing (lightsaber blade blocking) conductor vane weapon used by the now deceased FN-2199 aka "TR8R".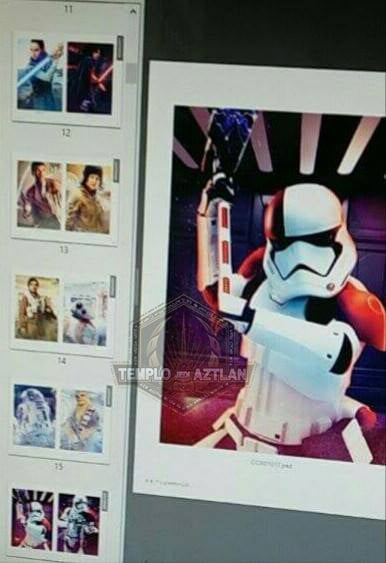 First Order AT-M6: a clear variation of the infamous, yet clumsy, AT-AT walkers, this one now equipped with a central cannon located above the cockpit. The front feet seem to be pointed backward, perhaps to prevent imbalance caused by pesky tow cables! Good luck with this one Wes Janson!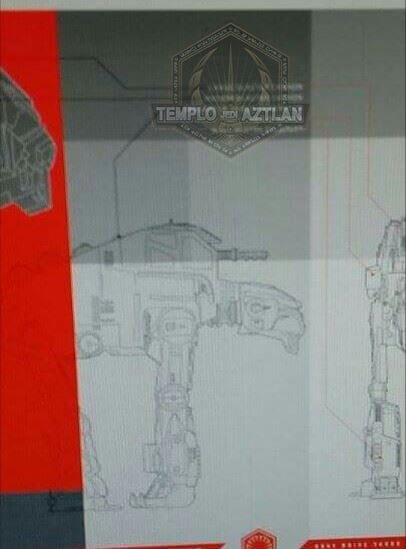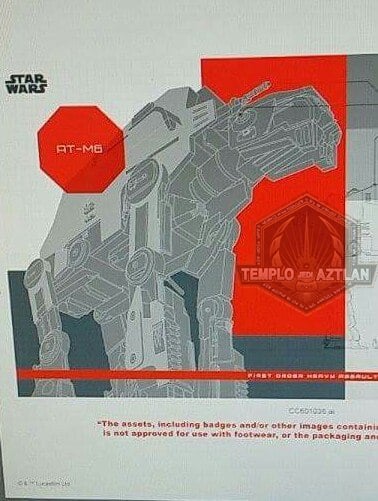 What do you think of the images? We are definitely interested to see some Imperial Guards actually doing something for once! The new cannons on the walkers could make for some interesting effects, and who doesn't want to see a stormtrooper swinging an axe? Sound off in the comments below and be sure to head into the Cantina to talk about it!
You can find me on twitter, my profile is canon, @JohnnyHoey
"For my ally is the Force, and a powerful ally it is."
John Hoey is the Lead Editor and Senior Writer for Star Wars News Net and the host of The Resistance Broadcast podcast
"For my ally is the Force, and a powerful ally it is."