New Toy Listing Confirms Kylo Ren Will Have a TIE Fighter in The Last Jedi!
A new listing on the Barnes & Noble site confirms one of the rumors about Kylo Ren having his own TIE Fighter in Star Wars: The Last Jedi. Read on for the details.
The toy listing has been found via Reddit member ahcahttan. You can still see the listings on the toy section of the Barnes & Noble site here and here.
The toy in question is a Deluxe Pop by Funko. And while the first listing is pretty vague, the second directly reveals that Kylo Ren will have a TIE Fighter in The Last Jedi.
As you remember a few weeks ago another toy listing revealed that we will see a newly designed TIE in The Last Jedi (image below). The info matched with a description by MSW and the conclusion was made that this is indeed how Kylo Ren's spaceship will look like in The Last Jedi.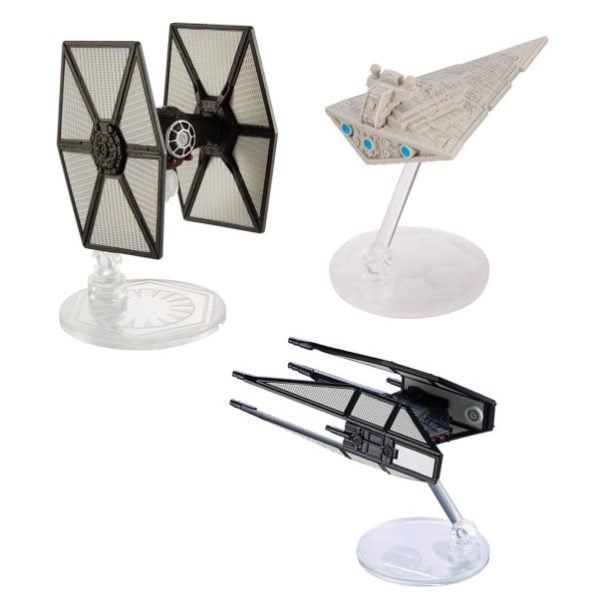 The new listing on Barns&Nobel officially confirms all that.
It is still a mystery though why on the toy's base of the TIE we see the Rebels symbol. You can clearly see the First Order and the Empire symbols on the other spaceships in the set. Could there be more to this TIE than meets the eye? My personal guess is that this is just a mistake, but who knows. What do you think?