Rosario Dawson Continues To Push For Live-Action Ahsoka Tano Role.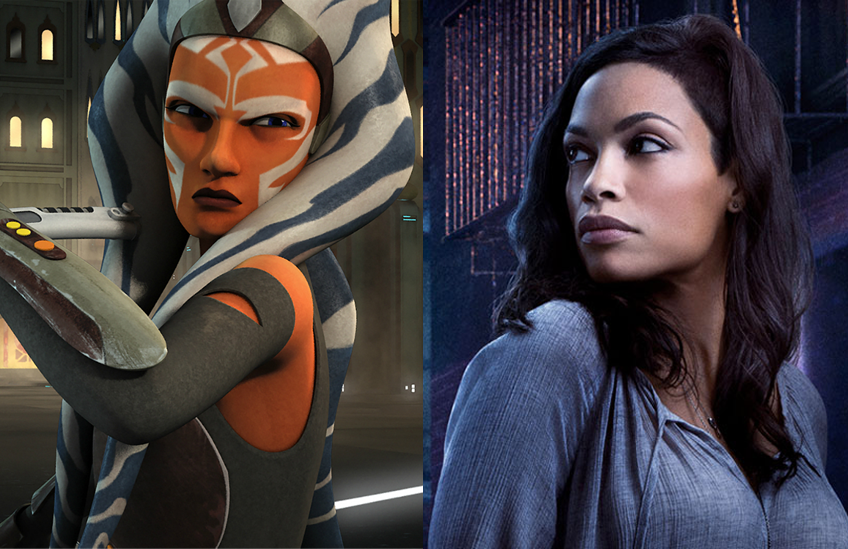 A while ago, fan art from BossLogic showed what Rosario Dawson would look like as Ahsoka Tano – and when this was brought to the actress's attention, she commented that she'd love to play the character if such an opportunity arose. Now, it's come to light that Dawson's continued her campaign to portray the character and is in full support of online fans who are pushing for Lucasfilm to give her such an opportunity.
Dawson recently had an appearance on Good Morning America to promote her upcoming thriller Unforgettable. During the show, the subject of Marvel Comics came up due to her involvement as Claire Temple in all of the Netflix shows – and while she was on the subject of Disney's genre entertainment, she brought up a little bit on Star Wars: that she's still interested in playing Ahsoka if Lucasfilm are looking to use the character in a movie.
Hmmm… @starwars for @rosariodawson? YES! She talks about wanting to be in a future film.

Cc: @dave_filoni @pablohidalgo #AhsokaLives pic.twitter.com/TI0tjVtXPE

— Good Morning America (@GMA) April 21, 2017
In case you missed it, here's the BossLogic fan art showing what Dawson would look like as Ahsoka between The Clone Wars and Rebels that piqued her interest in the character: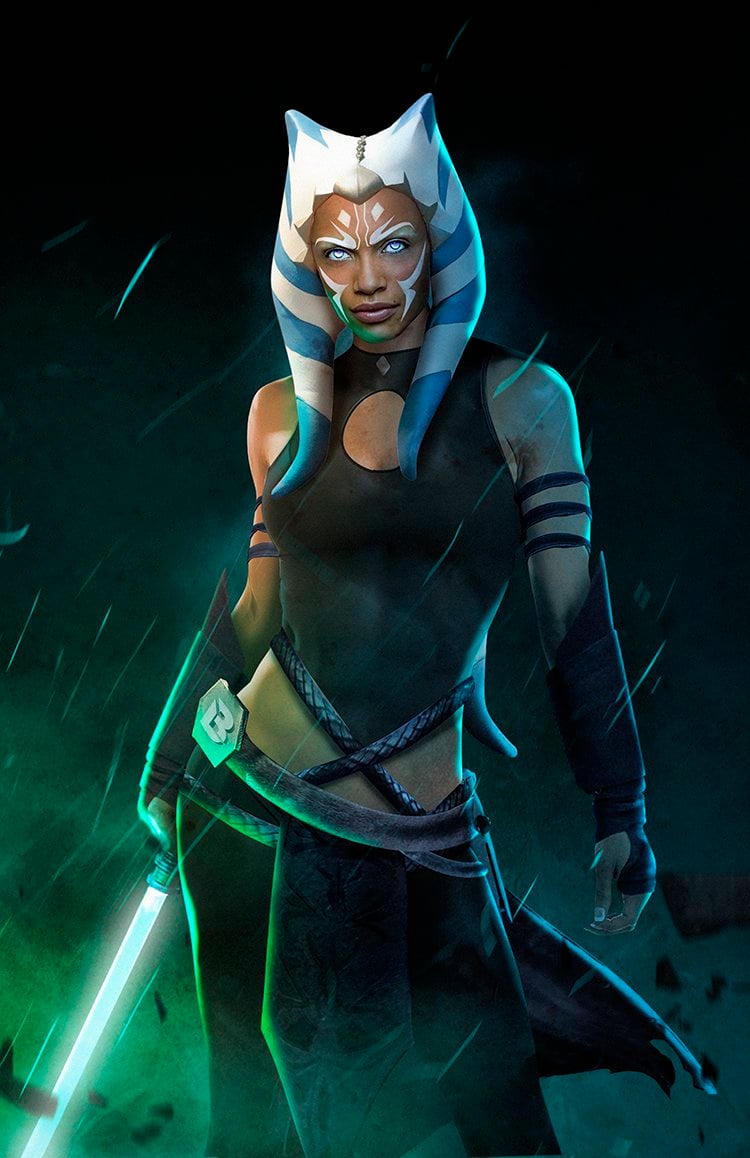 The door is certainly open for Ahsoka to make another appearance past Rebels, but it doesn't seem like another movie announcement is immediately on the cards considering that they opted not to reveal so much as a date for the third Anthology film. Assuming that Ahsoka lives (and make no mistake, she's still alive) into or after the Original Trilogy era, one could make the case that you could have Dawson portray the character at that age since their ages match up around that point. Having her play Ahsoka before then on the timeline would be a harder sell from a visual standpoint (as you'd have to get into the whole Dawson's Creek problem where you've got an adult portraying a teenage/young adult character), but there's more room to tell a story with the character there. Either way, we at SWNN would love to see Dawson portray this character in live-action as long as she's got Ashley Eckstein's blessing.
Grant has been a fan of Star Wars for as long as he can remember, having seen every movie on the big screen. When he's not hard at work with his college studies, he keeps himself busy by reporting on all kinds of Star Wars news for SWNN and general movie news on the sister site, Movie News Net. He served as a frequent commentator on SWNN's The Resistance Broadcast.