Star Wars Weekly Buzz: Hayden Christensen to Attend Celebration Orlando + Full Schedule of the Event and More
This week on our Star Wars Weekly Buzz: Full Celebration Schedule; Hayden Christensen will make an appearance at Celebration for the first time since 2002. Why fans fell in love with K- 2SO; Disney's film schedule through 2019; Colin Trevorrow talks Episode IX and more
This week we start with this cool announcement by the official Celebration site about the 40th Anniversary panel that will be held at the event. The biggest surprise is that we will see Hayden Christensen as one of the guests.
Epic tribute to 40 years of Star Wars on April 13 at Celebration Orlando. Don't miss these amazing guests! https://t.co/xY2ZqxZX9d pic.twitter.com/h1hQdCEwlT

— StarWars Celebration (@SW_Celebration) March 31, 2017
And here's the official announcement from StarWars.com:
On Thursday, April 13, Star Wars Celebration Orlando will feature "40 Years of Star Wars," a special panel gathering Star Wars creators and stars from across the saga's history. Although many galactic-sized surprises are still being saved for the event, Lucasfilm is excited to announce some new panelists that are among the biggest names in Star Wars.

Hayden Christensen (Anakin Skywalker), star of Star Wars: Attack of the Clones and Star Wars: Revenge of the Sith, returns to Celebration for the first time since 2002. Christensen will also meet fans and sign autographs at the show.

He joins an impressive list of Star Wars greats at the panel, including: Kathleen Kennedy (Lucasfilm president), Dave Filoni (executive producer, Star Wars Rebels), Mark Hamill (Luke Skywalker), Ian McDiarmid (the Emperor/Darth Sidious), Anthony Daniels (C-3PO), Peter Mayhew (Chewbacca), and Billy Dee Williams (Lando Calrissian).
Next we have Star Wars: Episode IX director Colin Trevorrow, briefly talking about the movie, pretty much saying nothing. (via MTV)
News.com.au caught up woth Alan Tudyk (Rogue One) to talk about why so many fans fell in love with a reprogrammed security droid named K2-SO.
"He was funny without being a comic character in a movie that was pretty dark," Tudyk tells news.com.au. "The levity he brought was appreciated. He was involved in a lot of funny moments. "He wasn't trying to be funny, he was just a funny character because he was so honest in moments that it was incongruous with what was happening."
Tudyk recalled that the previous Star Wars droids that came before his character set the precedent for his characters (K2) personality.
"C3PO had so much emotion, he's always at such a high pitch," he says. "He's always flustered or cross. So it gave me the freedom to be that as well in [certain] moments. It definitely came across when [spoiler alert] he was dying. His goodbyes were very heartfelt.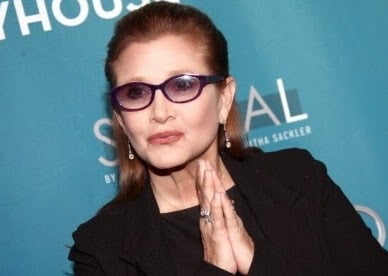 Tudyk also mentioned that he met Star Wars legend, the late Carrie Fisher in 2013 during an Australia convention.
"I got to know her for two weeks," he remembers. "We had a blast. I'm so happy now that I did get to have that time with her. She was so sassy, I loved her personality."
We really miss her….
Disney's schedule until 2019 shown at CinemaCon.
At Cinemacon 2017 in Las Vegas, Walt Disney Pictures revealed its upcoming schedule of releases from 2017 through 2019.
The schedule includes several new films plus a look at the future Lucasfilm Star Wars franchise slate.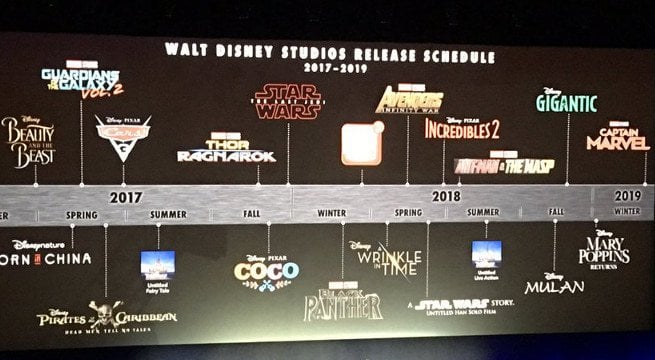 CinemaCon 2107 attendees have seen a brief footage from Star Wars: The Last Jedi, as we told you a few days ago.
Attendees of CinemaCon 2017 were treated to some footage of Star Wars: The Last Jedi. The clip was apparently shorter than the sizzle reel that was seen a few weeks back. However, some fans described what sounds like Rey training to become a proper Jedi. Apparently that includes igniting a lightsaber, swinging it, and elevating some small rocks.
StarWars.com announces the Puzzle Droids Mobile Game.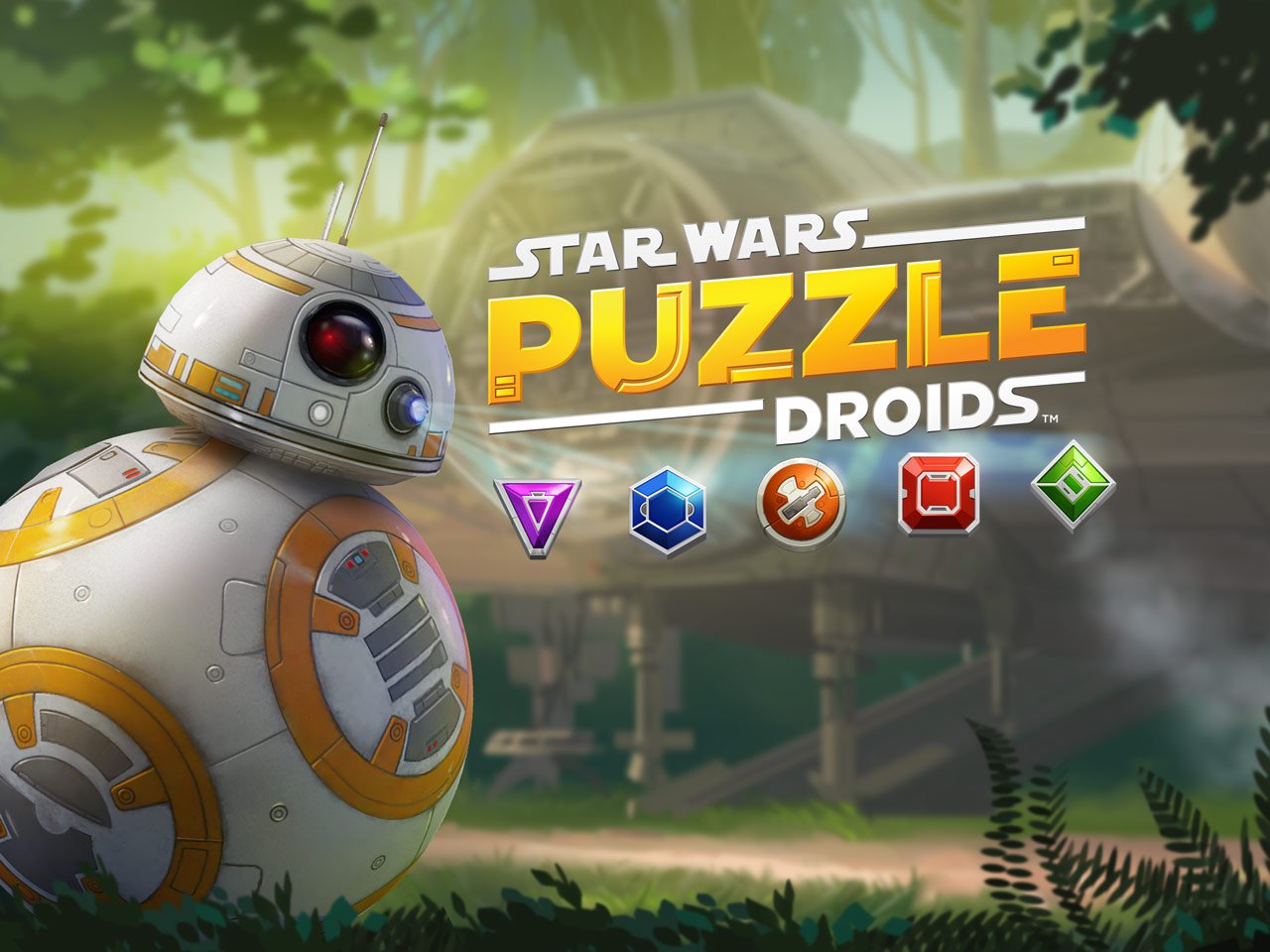 Disney and Lucasfilm announced that attendees for this years Star Wars Celebration will be the first to experience an all-new Star Wars: Puzzle Droids game. The game will be featured on the show room floor and give fans a chance to tap into the holographic memory bank of BB-8, experiencing classic scenes and untold stories from the famous droid's perspective, while playing through rewarding puzzle gameplay.
Stay tuned to StarWars.com for more on Star Wars: Puzzle Droids!
Pre-registration is now open for Google Play!
Actor Paul Markham chats with DJ from Sci Fi Central about his most embarrassing on-set incident time while shooting his scenes for Return of the Jedi. Paul played the Imperial Officer dressed in black standing in line next to the Stormtrooper.
Spencer Brinkerhoff from Studios B3 talks with official Star Wars Celebration artist Lin Zy about symbolism, Japanese culture, and the path of Ahsoka Tano.
Check it out!
Here is your Star Wars Celebration FULL schedule for 2017 Orlando.
@JohnBoyega uh pic.twitter.com/YMpyf0xQIx

— Rian Johnson (@rianjohnson) March 28, 2017
Good new friends! We've updated our #SWCO schedule with more signings on Friday for @ChristieGolden and @jjmfaraway https://t.co/Aa6aALTJG0

— Star Wars Books (@DelReyStarWars) March 30, 2017
On-sale today, paperback copies of #Aftermath Life Debt by @ChuckWendig . Includes short story Blade Squadron: Kuat pic.twitter.com/Tu2SmnJgVS

— Star Wars Books (@DelReyStarWars) March 28, 2017
Rogue One: The Official Mission Debrief is out NOW!
Get it here: https://t.co/A9nguriD6c #StarWarsRogueOne #StarWars pic.twitter.com/qd0JfaswNP

— Star Wars Insider (@SW_Insider) March 28, 2017
"I didn't know there was this much green in the whole galaxy" pic.twitter.com/w4Ra0n99w3

— Lee Binding (@LeeBinding) March 28, 2017
Marvel Star Wars Remaster of the ESB adaptation has differences from the original release.
Finally got around to buying the @Marvel @starwars remaster of the ESB adaptation. The difference between this vs my old issues. WHOA. pic.twitter.com/i6sIBOlAQA

— Chris White (@evyllsummer) March 29, 2017

Pablo and Andi @ Lucasfilm/ILM employee Trivia Night
Probs my favorite hosting gig yet, @pablohidalgo & I are quizzing Lucasfilm/ILM employees in a treasured tradition, TRIVIA NIGHT! pic.twitter.com/zctwe0VLF0

— Andi Gutierrez (@DeeGoots) March 30, 2017