Stan Lee To Make Unusual Cameo In Star Wars: Han Solo… April Fools!
Production on Star Wars: Han Solo (or whatever it's going to be called) is well underway, and we've just learned that Marvel Cameo King Stan Lee is going to appear in the movie – though not in the way you might expect.
Recently, Stan Lee has expressed interest in appearing in movies for franchises that he was not involved with during his salad days at Marvel, but his age has prevented him from extensively traveling. A golden opportunity was presented to him by directors Phil Lord and Christopher Miller, who completed a script for the animated Spider-Man movie and are generally big comic book fans. Not wanting to get Lee to travel all the way to Pinewood Studios in the United Kingdom, Lee agreed to get a cast for his face at Pinewood Studios in the United States, which is where most major Marvel movies are being filmed. Knocking that out, the cast was taken over to Lord and Miller and their crew. Extra copies were made in order to experiment with the design to create an alien mask that still featured key aspects of Stan Lee's physical appearance for the purposes of turning the comic book legend into an alien puppet.
Despite what one would think, this method is actually not new for Star Wars. Yoda, for instance, had a facial structure and hair that was modeled after Albert Einstein. An alien puppet design was chosen as a way of making sure that Lee himself wouldn't have to physically cameo in the movie.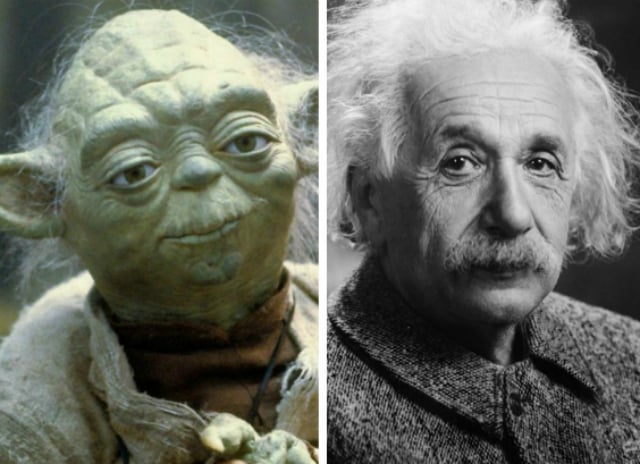 Getting the look right was incredibly important for Lucasfilm, as they wanted it to be recognizable enough to be a Stan Lee cameo but strange enough that it wouldn't take audiences out of the movie. Of course, Lee will be providing the voice of this character, who will appear briefly in a scene on Nar Shaddaa. One rumor is that he'll speak in an alien tongue, with a line that features his catch phrase "Excelsior" snuck in there for those who listen closely. Details will remain scarce for quite some time, but we hope to share more details on this mysterious character soon.
PRANKED YOU GOOD!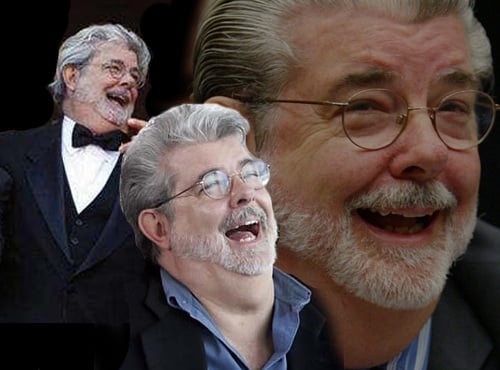 Alright, so if you've been reading SWNN for a while, you know what my steez is: I'll literally spell it out that I made an April Fools' Day article, as seen here and here. I also did something silly with the domain name as I've done previously – I went with a dumb reference to some anime for no reason in particular. (Oddly enough, nobody seems to have picked up on that part.) Those two things, plus an update with a giggling George Lucas, are the cornerstone of any of my tacky articles for this particularly tacky – but nonetheless fun – holiday. Oh, and bragging about how my first prank actually tricked a Wikipedia editor. JUST AS PLANNED!
Regarding the collateral damage associated with the other articles I came up with today and recently: I apologize to anyone who thought my Thrawn article was also a prank. It bears mentioning that the story itself is about a panel that was held nearly a month ago, so there was no intent to trick anyone with that article. I'd also like to note that the two scoop articles I did (regarding the Sequel Trilogy planets and Lucasfilm's future plans) were absolutely not planned out in advance to set up some kind of punchline for today. C'mon, guys – I'm not that mean.
Anyway, until it's time to do this song and dance again, stay tuned to Star Wars News Net for the latest and greatest stories about a Galaxy Far, Far Away.
Grant has been a fan of Star Wars for as long as he can remember, having seen every movie on the big screen. When he's not hard at work with his college studies, he keeps himself busy by reporting on all kinds of Star Wars news for SWNN and general movie news on the sister site, Movie News Net. He served as a frequent commentator on SWNN's The Resistance Broadcast.