Star Wars Rebels Review: "Double Agent Droid" + Rebels Recon. What Did You Think?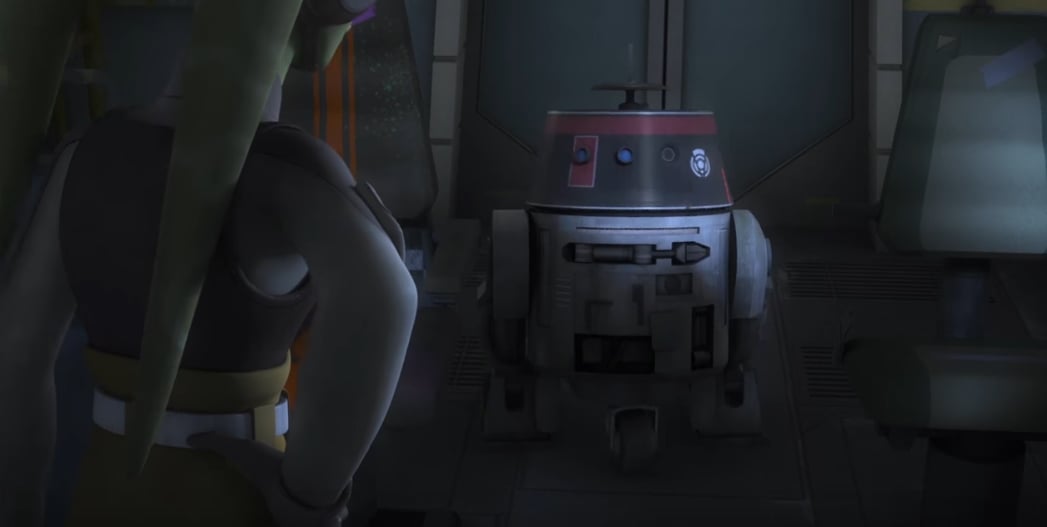 On the whole I've been thoroughly impressed with this season of Star Wars Rebels. There's been the perfect amount of character development, action, canon, and stakes that it's easy to get into week in and week out. Which is why I'm so disappointed in this week's episode, because it really didn't have anything that made this season so special. "Double Agent Droid" definitely has some enjoyable moments, but it can't make up for how dull this episode is.
The episode starts with AP-5, Chopper, and Wedge Antilles going on a secret mission to an Imperial outpost to find some codes they will need for when they take back Lothal. Through the course of the mission they get the codes, but in the process Chopper is hijacked by a mysterious Imperial intelligence officer known as the Collector (more on him in a bit). The location of the Rebel Base is at risk with an evil Chopper on the loose and droid hijnx ensues.
Let's start with what I liked about this episode, mainly the Collector. Voiced by the usual upbeat and loopy Josh Gad (yes, the same guy who tried to get some TLJ info from Daisy Ridley) who does a surprisingly good job of being a somewhat dull, yet menacing Imperial operative.
The usually not evil @JoshGad turned to the Dark Side and voiced the Imperial Controller in tomorrow's #StarWarsRebels! pic.twitter.com/zzdGCKGssw

— Disney XD (@DisneyXD) March 11, 2017
The Collector could have very easily brought the Rebellion to its knees if the Phoenix Squadron hadn't gotten to Chopper in time. Is it just me or does the Collector look an awful lot like Pablo Hildago? There is a pic floating on Twitter of Hildago and The Collector side by side and there is definitely a striking resemblance between him and the King of Canon himself.
@acarboni Is this @pablohidalgo in Star Wars: Rebels? #RebelsRecon pic.twitter.com/2SjJCtmpbG

— Matthew Poe (@fawkestar70) March 11, 2017
I also enjoyed some of the humor that this episode had to offer, the "Yes, I can" and "No, you can't" interaction between Chopper and AP-5 legitimately made me laugh out loud. Being a big fan of musicals, I love seeing that type of silly nod to a timeless song when it works. Which brings me to the things I didn't like, being most of the other humor not mentioned. It felt really forced and out of place. Especially AP-5 breaking into song in space, it just felt completely out of place and really took me out of the story.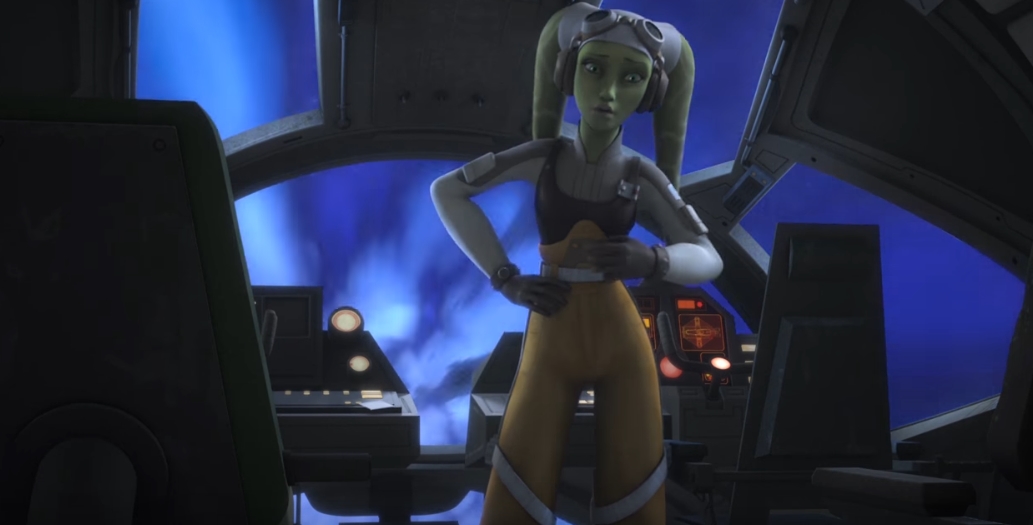 My biggest negative from this episode was that it just didn't have the stakes I like to see in the series. I have no problem with them going for a quirky and wacky episode, but for an episode that could literally expose the entire Rebel Alliance and it's location, is that really the best time to make a quirky episode with lots of cartoon-like humor? It had a very "space whales" vibe to it from last season and with so few episodes left in this season, I, and I'm sure a lot of other Rebels fans were expecting a lot more. With a huge episode in "Twin Sun's next week, it's disappointing to see a story with so little relevancy to the series at large.
Rating: 6/10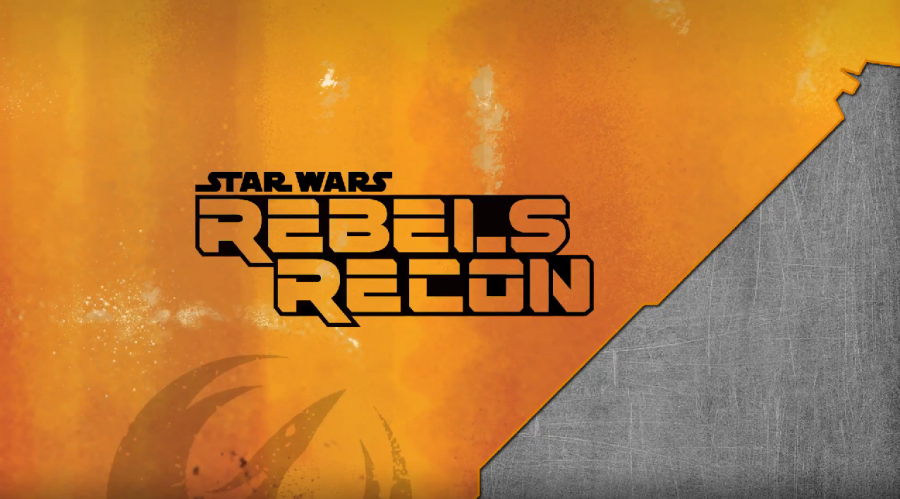 Also the latest episode of Rebels Recon has been released. Tell us what you thought about the episode in the comments section and check out StarWars.com's new video Rebels Recon #3.19: Inside "Double Agent Droid".