Darth Vader's Castle on Mustafar May Appear In Future Star Wars Films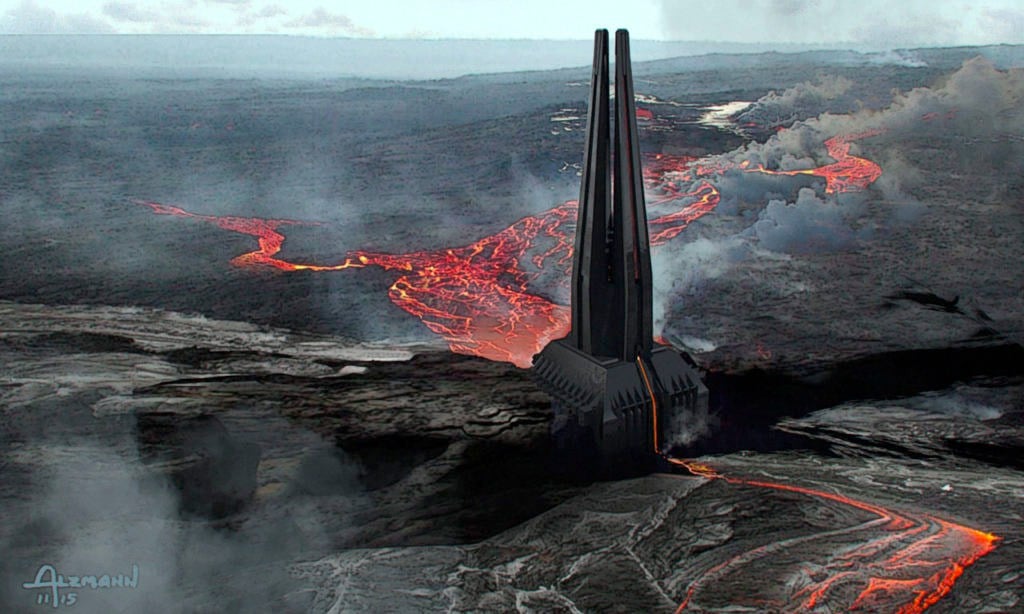 While Disney begins its slow shift away from its Legacy characters as it expands the franchise, an interview with Doug Chiang on Uproxx reveals that at least one legacy character's home planet may reappear in future films. Read on for more!
It's starting to seem likely that Darth Vader's home planet of Mustafar may officially be explored in one of the Star Wars sequel trilogy movies (Check out our recent article regarding the planet's return). It also seems that Disney and Lucasfilm now understand how powerful Vader's influence is and having some sort of connection to past installments.
Recently, Donna Dickens from Uproxx caught up with Lucasfilm VP and Executive Creative Director Doug Chiang to discuss his team's work on Rogue One: A Star Wars Story. During the chat a possible spoiler came out of nowhere about why Vader chose Mustafar as his home base and if it might be explored in future films. Chiang explains that the castle was a place that was very important to Vader:
"It's interesting, we did a lot of history exploration. Why did Vader build his castle here? Why does it look the way it does? Why does he even come here? For us, it was really figuring out that Vader built his castle on an existing structure, which was this ancient lava dam. And he built it here for a very specific reason. It was to come back here to meditate, to rejuvenate, to reconnect with himself."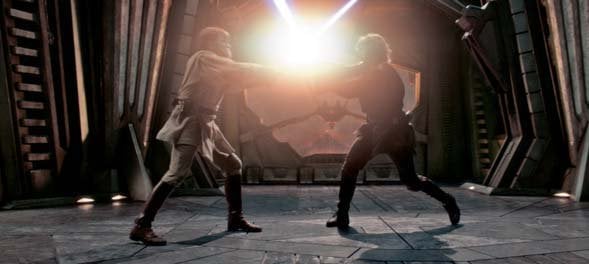 While Chiang has talked about Vader's castle before, we haven't heard him go in-depth with explanation for Vader's reasoning for being on Mustafar.
"It became a very spiritual place, and it was all centered around his bacta tank. And that's where the form language all built around there. And we've done quite a bit of exploration of what's on the inside of it as well, and hopefully that'll be seen in some other film."
It's that last sentence that's very intriguing, "hopefully that'll be seen in some other film"
Did Chaing just drop future concepts and ideas? I guess we'll have to wait and see! Chiang did note that that there was a lot to the castle that we have yet to see, interiors and other designs are on the table.  I guess, one could say that it's looking more and more like the Mustafar castle wasn't a one-and-done for Lucasfilm.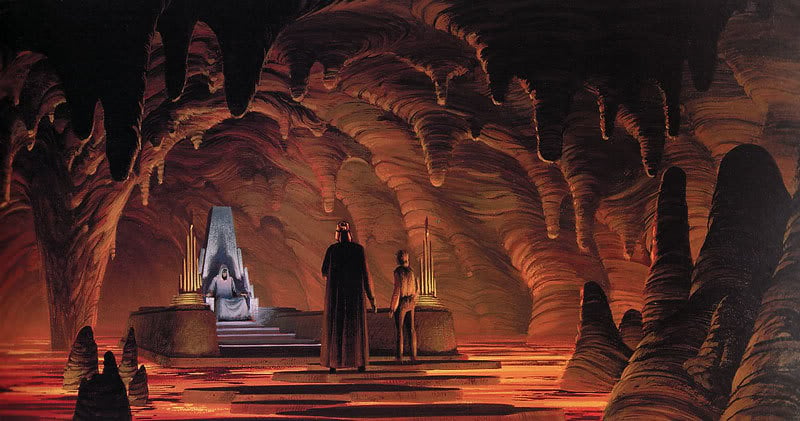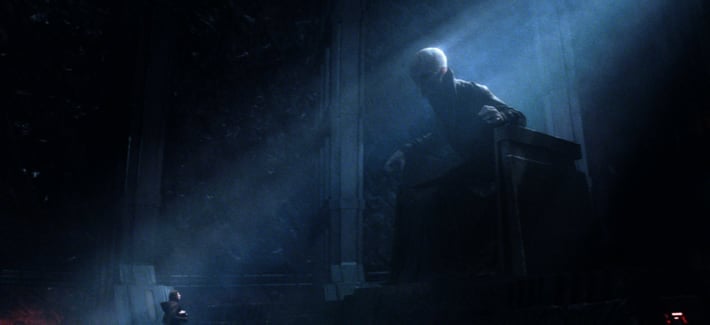 So, will Kylo Ren visit Vader's Castle in 'The Last Jedi" or future films? Does Snoke reside at the former Sith Lord's castle? Early Ralph McQuarrie concept art does show a throne. Although, that scenario would seem a little too far-fetched and too speculative for my blood, as well as my colleagues at StarWarsNewsnet.com. However, given Kylo Ren's obsession with his grandfather in 'The Force Awakens' coupled with the fact that the castle appeared in Rogue One, it's more likely than not that we'll see Vader's home sometime in the coming saga films.
'Star Wars: The Last Jedi' will hit theaters in December
May the force be with you….