Star Wars: Rogue One's Impact On Disney's Record-Breaking Fiscal Year.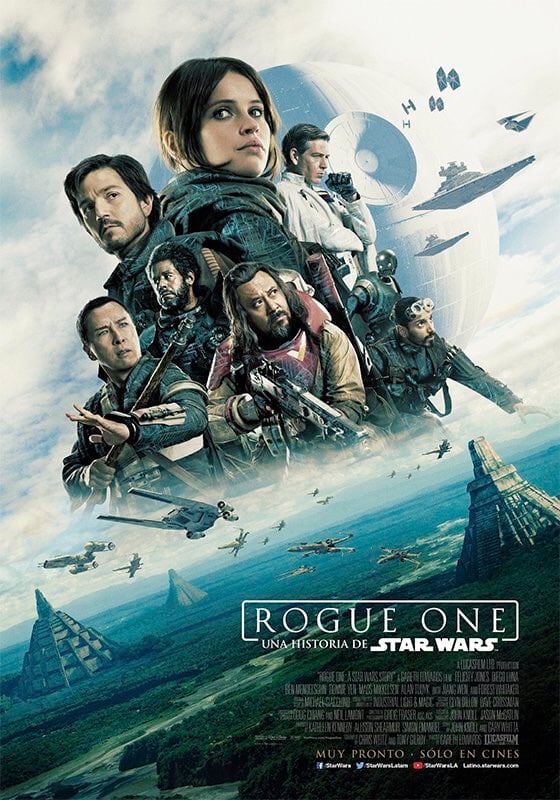 Months ago, I made the case that Rogue One: A Star Wars Story could potentially make a lot of money in the United States and Canada in the second half of December. So much, I argued, that it would potentially allow Disney to make $3 billion in revenue on their domestic annual ticket sales depending on how their other films did. Now that we're very close to the film's official release date and we have a clearer idea about how Disney's other films have done, is that goal still attainable?
Disney's had a pretty great year – although high-profile flops like Alice Through The Looking Glass and The BFG have proven to be costly losses for the company, the tremendous success of their other movies like Doctor Strange and Moana have allowed them to take their few failures in stride. In particular, four of their 2016 releases made either $1B or close to it at the global box office – The Jungle Book, Zootopia, Finding Dory, and Captain America: Civil War, which have contributed a the majority of the company's $6.5B year thus far. Joining that list should be Rogue One: A Star Wars Story, regardless of when it actually crosses that mark – be it before the end of the year or in early 2017. However, our focus is going to be a bit closer to home by means of examining the domestic box office.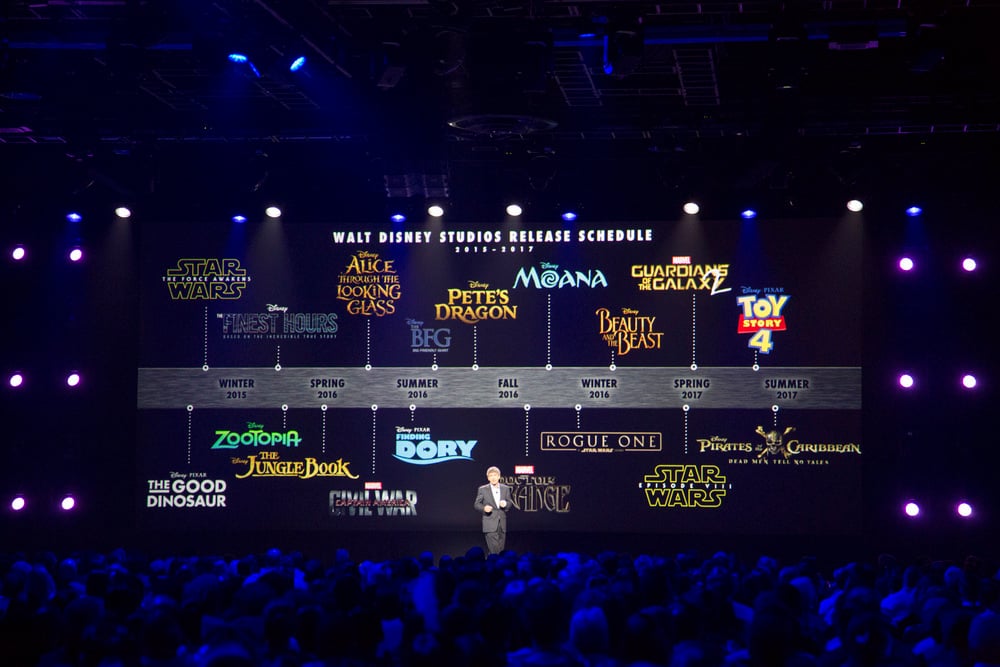 As of December 12, 2016, Disney's haul between 15 of their 16 movies that played in the year is $2,523.3 million, or over $2.5B according to Box Office Mojo (as of December 11). Of the movies that Disney released this year, five of them will still be playing by the time that Rogue One comes out: Finding Dory, Pete's Dragon, Queen Of Katwe, Doctor Strange, and Moana. The first three will only bring in a marginal amount of money due to being at the end of their respective theatrical runs, while the last two will bring in a respectable amount of cash before the month ends, even though they've already made a lot of their mark already. Based on general box office trends, I'd imagine that Finding Dory, Pete's Dragon, and Queen Of Katwe will collectively make about $.1M by the end of the month (and that's being optimistic) while Doctor Strange should nab another $20M, and Moana a respectable $65M – a total of $85.1M or so in additional box office returns for 2016. So before counting Rogue One, Disney should end their year at $2.6084B, approximately $328.2M ahead of what they made in all of 2015.
The news isn't all good, though. While Doctor Strange and Moana seem to be doing better than I initially estimated that they would, the projection that I made in the original article presumed that Disney's smaller films would do better (and if they were right, then Disney would have $2.66B at this point). Most notably, Pete's Dragon came up $41M short of the prediction. So we've got a $136.7M shortfall to deal with here. The good news is that Rogue One is currently tracking for a $150M opening, and estimates on it are still rising – if current trends continue, my estimate of a $170M opening weekend could be attainable, and it might even open better than that. And since the movie comes out two days earlier relative to The Force Awakens at this time last year, the movie has a slight advantage on how much time it has to make $400M or so before the year ends. So with all that in mind, could Can Rogue One overcome the aforementioned shortfall and end Disney's 2016 with an unprecedented $3B domestic total?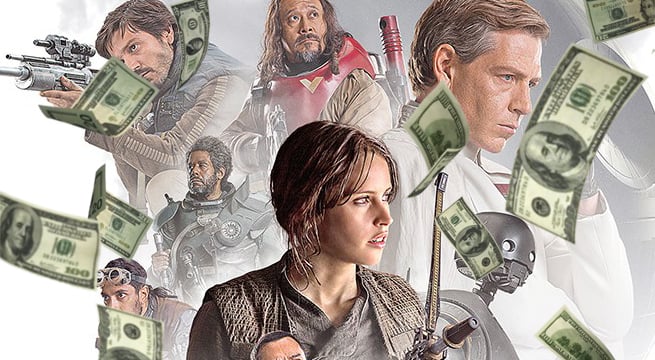 Well… Probably not. If that near-$140M shortfall were about half of what it actually is, then a $3B finish would be much more likely, but even if Rogue One overperforms to expectations, it will have its work cut out for it. There's still a chance that the movie could clear that milestone in record time, but it relies upon Rogue One doing repeat business comparable to The Force Awakens, which doesn't seem as likely to happen this time around. Repeat viewings ought to be strong during the holiday season even with this in mind, but we're still talking about an opening that's a few dozen millions of dollars short of what The Force Awakens made, and that was a big factor in the movie's historic box office run. Legs are just as important to a movie's box office take as a strong start is, and conventional wisdom suggests that the better the opening is, the more money the movie will make beyond it – so a softer start would have to necessitate extremely strong legs. Don't get me wrong – Rogue One will sit comfortably at #1 for a few weeks and clear $400M at the domestic box office. It just might not be able to do that in only 16 days.
Motivational speaker Les Brown once gave a piece of advice you've probably heard before: "Shoot for the moon! Even if you miss, you'll land among stars." That's the best way I could describe the current situation. While a $3B domestic total would be a nice cherry-on-top for a fantastic year for the House of Mouse, it's far from being necessary; Disney have still got a record-breaking year of $2.8B-$2.9B that surpassed their record-breaking 2015 by a margin of over half a billion dollars. Rogue One will easily allow the company to clear $7B globally by the end of the year and will provide for strong foundation for a 2017 that's already looking to be full of hits for the company. At this point, Disney seems to have the greatest financial security of any Hollywood studio, so it's safe to say that we won't have to ever worry about the continuation of the Star Wars film franchise being at risk. Rest assured that whatever numbers Rogue One brings in this weekend, Disney's top brass will be popping bottles of champagne open to celebrate what has easily been the best year in their company's history.
Grant has been a fan of Star Wars for as long as he can remember, having seen every movie on the big screen. When he's not hard at work with his college studies, he keeps himself busy by reporting on all kinds of Star Wars news for SWNN and general movie news on the sister site, Movie News Net. He served as a frequent commentator on SWNN's The Resistance Broadcast.