Debbie Reynolds Passes One Day After Her Daughter, Carrie Fisher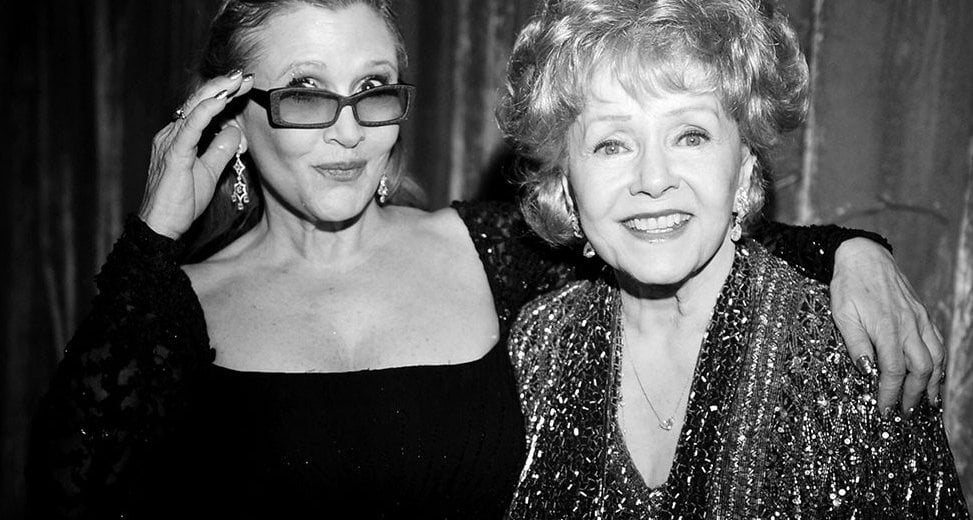 The year just doesn't seem to want to go quietly. We barely had time to adjust to the news of Carrie Fisher's death when news came that her mother, Debbie Reynolds, has also passed. According to TMZ, Debbie was with her son Todd at his home planning her daughter's funeral when she suffered a stroke. She was rushed to Cedars-Sinai Medical Center in Los Angeles, who reported she was in fair-to-serious condition, but sadly passed a few hours later.
Born Mary Frances Reynolds in El Paso, TX on April 1, 1932, Debbie Reynolds enjoyed a long and illustrious career as an actress, singer, businesswoman, film historian, and humanitarian. She was an Acadamy Award winner with over 75 roles in a career that spanned almost 70 years.
It was her role as the mother of a princess, our beloved Carrie Fisher, that most of us remember her most fondly for. The relationship, however, was not an easy one for either of them. 'It took like 30 years for Carrie to be really happy with me,' Reynolds told People in an interview before both their deaths. Though Fisher went for over a decade without talking to her mother, they later rekindled the relationship, eventually becoming so close that they lived as neighbors. Carrie told her side in the semi-autobiographical book "Postcards from the Edge," which later was adapted into the movie starring Meryl Streep and Shirley MacLaine.
Debbie had appeared only a few days before, reporting on her daughter's condition, but sadly Carrie died on Tuesday after suffering a heart attack on a flight from London to LA. The next day Reynolds posted on Facebook: "Thank you to everyone who has embraced the gifts and talents of my beloved and amazing daughter. I am grateful for your thoughts and prayers that are now guiding her to her next stop." She was 84 when, herself, followed her daughter into the afterlife. She is survived by her son Todd, who simply said, "She's with Carrie."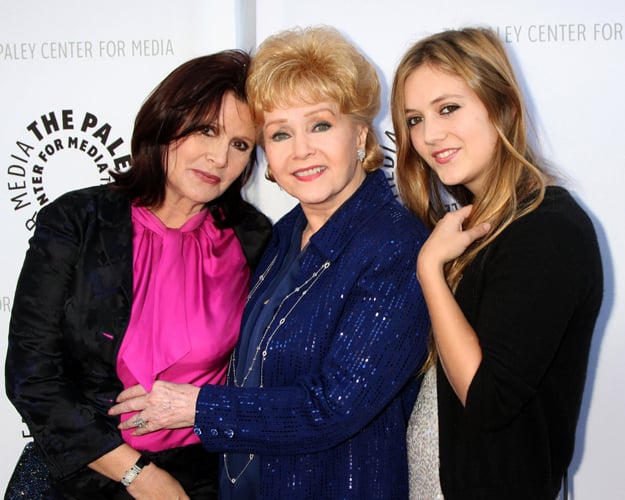 On a brighter note, most fans are familiar with Carrie's true love, her cherished dog Gary, who has appeared with her on stage in interviews many times. Rest assured, according to TMZ, Gary is well, and being cared for by a fellow Star Wars alum, and third generation beauty, Carrie's own daughter Billie Lourd. Gary was by his mistress on the flight from London to LAX where she suffered the fatal heart attack, and even visited her at the UCLA Medical Center.
Our hearts go out to Billie who has suffered two tragic losses in two days. Hopefully caring for Gary, who was so loved by her mother, will bring her some strength in the coming days.