Star Wars Holiday News Recap: Adam Driver on Episode VIII, Rogue One Bits and More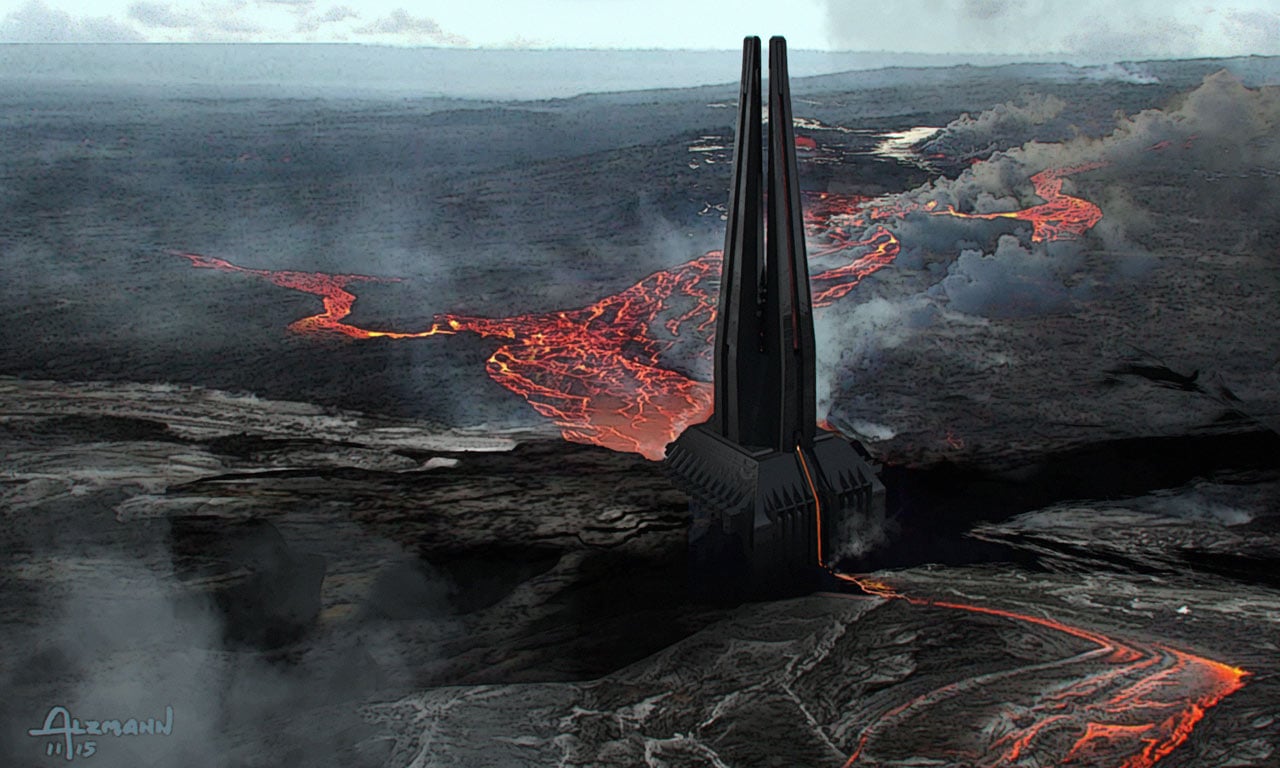 We planned to post this article a few days ago but for understandable reasons we just couldn't do it. You've probably already read most of these bits of news, but nevertheless here are some of them that we think are worth mentioning…
Rogue One premiere in China.
Gareth Edwards, Diego Luna, Felicity Jones, Donnie Yen and Jiang Wen meet the Press in downtown Beijing.
Rogue One opens in the second biggest box office market in the world on January 6. More photos at The Hollywood Reporter.
New York Times has an even closer look at how ILM managed to make Grand Moff Tarkin appearing on the big screen, 22 years after the death of actor Peter Cushing.
It seems that the IMAX version of Rogue One was a special one…
The 15/70mm #IMAX film print of #RogueOne at the @EsquireImax. Best way to see it! A Darth Vader scene is different in the film version! pic.twitter.com/aMlz0VxbK2

— MABHollywood (@MABHollywood) December 16, 2016
Cool photos with some of the Rogue One cast:
The cast and crew of #RogueOne were photographed by London's @MrWhisper as they arrived at the special launch party at the Tate Modern pic.twitter.com/jBrb3Wn7Oi

— Star Wars UK (@StarWarsUK) December 22, 2016
Fantastic interview with Doug Chiang on designing Rogue One with some cool images from the book The Art of Rogue One: A Star Wars Story (HERE).
Also Chiang will be a special guest at next year's Star Wars Celebration Orlando:
Renowned #RogueOne Creative Director Doug Chiang comes to #SWCO! Tickets: https://t.co/kiFnraNmfQ #StarWars pic.twitter.com/mWsjkbYQab

— StarWars Celebration (@SW_Celebration) December 28, 2016
Special message to the Academy:
Some interviews with the Rogue One cast:
The cast spill some set secrets to BuzzFeed:
For the full interviews go HERE.
Mark Hamill on Rogue One:
Perfect Cast Astonishing Action Non-Stop Thrills Grabs U from the 1st frame & never lets go! Not just a great #SWMovie A #GreatMovie PERIOD! pic.twitter.com/hS25VYCVvP

— Mark Hamill (@HamillHimself) December 17, 2016
I'm euphoric & exhilarated! Ingenious the way it deepens & expands the #SWUniverse yet works as a stand-alone movie #RogueOneDerful #Triumph pic.twitter.com/HXkXxTIzyd

— Mark Hamill (@HamillHimself) December 17, 2016
Rogue One writer Gary Whitta reveals what was his cameo in the movie that was eventually cut.
On the Yavin 4 base with Lucasfilm's mighty @raynemikele ❤#throwbackthursday #tbt #RogueOne pic.twitter.com/GrLnCerzDT

— Merry Whitta 🎄 (@garywhitta) December 22, 2016
In case Wookieepedia needs the info, my pilot's name is Gray Leader and he died heroically on the cutting room floor.

— Merry Whitta 🎄 (@garywhitta) December 22, 2016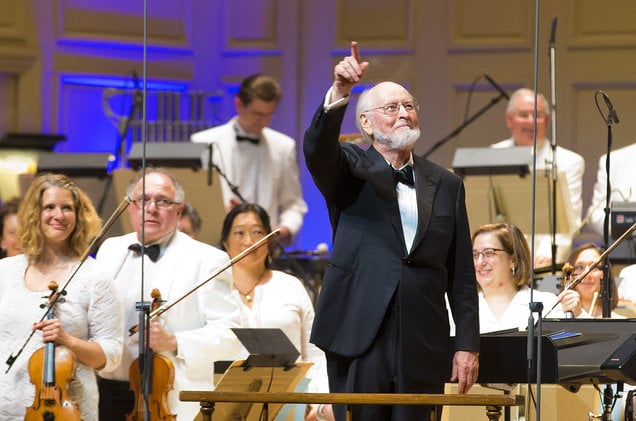 In a shocking revelation John Williams revealed that he actually has never seen a Star Wars movie in a theater (via TheMirror):
I let it go. I have not looked at the Star Wars films and that's absolutely true. When I'm finished with a film, I've been living with it, we've been dubbing it, recording to it, and so on. You walk out of the studio and, "Ah, it's finished."

​Now I don't have an impulse to go to the theater and look at it. Maybe some people find that weird, or listen to recordings of my music very, very rarely.
Michael Fassbender revealed that he almost had a role in Star Wars: The Force Awakens (via EW):
"We talked about a role," Fassbender told MTV's Josh Horowitz on his Happy Sad Confused podcast. "We had a conversation. I'm pretty sure I was busy doing something else in the summer he was kickstarting that."
There are not many possibilities, and my best guess is that he was considered for playing General Hux.
Adam Driver spoke with The Daily Beast and briefly talked about Episode VIII, praising director Rian Johnson, who has made a "remarkable movie":
Q: The first time I went to Sundance I caught Brick and came away very impressed with Rian Johnson. What was it like working with him on Star Wars: Episode VIII?

A: He's a brilliant filmmaker. And he wrote the script also, and he understands the importance of ambiguity and nuance. He wrote something that I think is remarkable.

Q: Do you ever step outside of your body and just geek out thinking, shit, I'm the villain of the new Star Wars franchise?

A: It is a trip! I'm not very good at analyzing it, I guess, or even making time to attach meaning to it. So much of it is luck, and timing. I work hard but I can work hard in a vacuum. I've been lucky to get these opportunities. It's very surreal to me. In working on the jobs—and actually doing the thing—I block that stuff from my mind as much as possible, because it's not good to get nostalgic or overthink it. That might be a good strength of mine: not thinking a lot. [Laughs]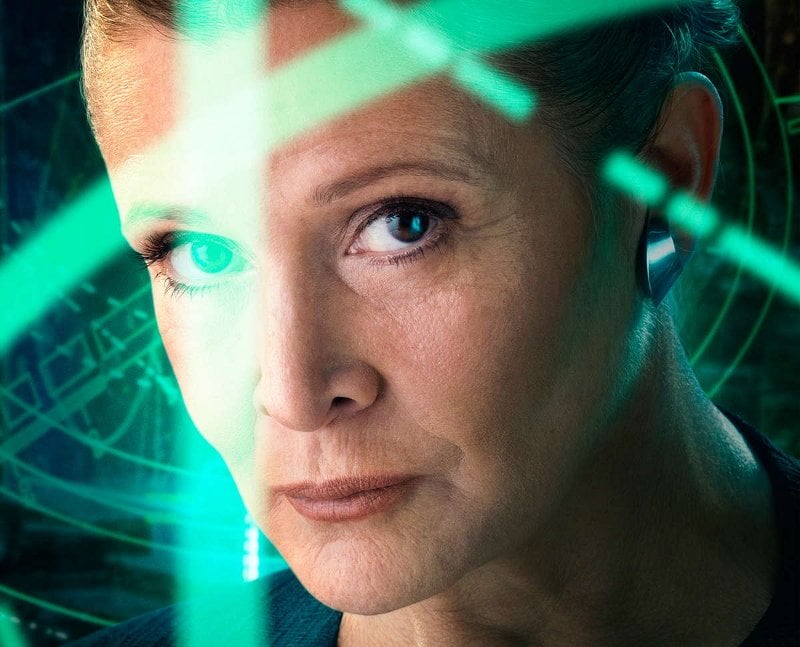 Speaking of Episode VIII, some new reports resurfaced saying that General Leia will have a bigger role in Episode VIII. This was rumored for some time now. Also some reports claim that Leia was supposed to appear in Episode IX. This is also old news since Episode IX director Colin Trevorrow revealed long ago that both Skywalkers (Luke and Leia) will make their appearance in his movie. Nevertheless here's what Deadline reports:
Carrie Fisher had already completed the next feature in the franchise, Star Wars: Episode VIII, a source close to the production told Deadline. It was expected the actress would return for Star Wars: Episode IX, but that won't be shooting for about a year.

In the meantime, the next Lucasfilm pic to go before cameras is the stand-alone Han Solo, which Fisher is not in.

For Episode VIII, Leia had a larger role, we're told, and her daughter, Billie Lourd also is in that film as well as in Force Awakens. How Lucasfilm will deal with the loss of one of the most beloved female characters in any franchise is not known, however, and the company is remaining mum.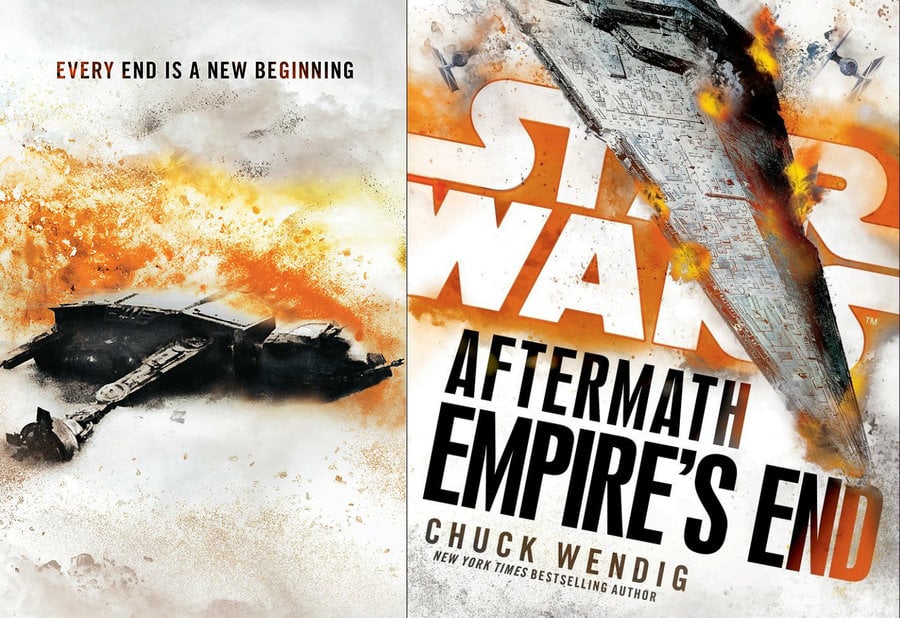 Penguin Random House posted an excerpt from the final chapter of Chuck Wendig's novel trilogy Aftermath:
About Empire's End: Aftermath (Star Wars)

Following Star Wars: Aftermath and Star Wars: Life Debt, Chuck Wendig delivers the exhilarating conclusion to the New York Times bestselling trilogy set in the years between Return of the Jedi and The Force Awakens.

As the final showdown between the New Republic and the Empire draws near, all eyes turn to a once-isolated planet: Jakku.

The Battle of Endor shattered the Empire, scattering its remaining forces across the galaxy. But the months following the Rebellion's victory have not been easy. The fledgling New Republic has suffered a devastating attack from the Imperial remnant, forcing the new democracy to escalate their hunt for the hidden enemy.

For her role in the deadly ambush, Grand Admiral Rae Sloane is the most wanted Imperial war criminal—and one-time rebel pilot Norra Wexley, back in service at Leia's urgent request, is leading the hunt. But more than just loyalty to the New Republic drives Norra forward: Her husband was turned into a murderous pawn in Sloane's assassination plot, and now she wants vengeance as much as justice.

But Sloane, too, is on a furious quest: pursuing the treacherous Gallius Rax to the barren planet Jakku. As the true mastermind behind the Empire's devastating attack, Rax has led the Empire to its defining moment. The cunning strategist has gathered the powerful remnants of the Empire's war machine, preparing to execute the late Emperor Palpatine's final plan. As the Imperial fleet orbits Jakku, an armada of Republic fighters closes in to finish what began at Endor. Norra and her crew soar into the heart of an apocalyptic clash that will leave land and sky alike scorched. And the future of the galaxy will finally be decided.
This was expected and mentioned before, but it's always nice to hear it from Kathleen Kennedy herself:
The #HanSolo movie will shoot in Feb and we'll see some #StarWarsEpisodeVIII stuff towards Spring says Lucasfllm President Kathleen Kennedy pic.twitter.com/dMkgXfdFz9

— lizo mzimba (@lizo_mzimba) December 15, 2016