Star Wars Weekly Buzz: New Rogue One Images and Interviews; Rian Johnson's Curious Post on Instagram and More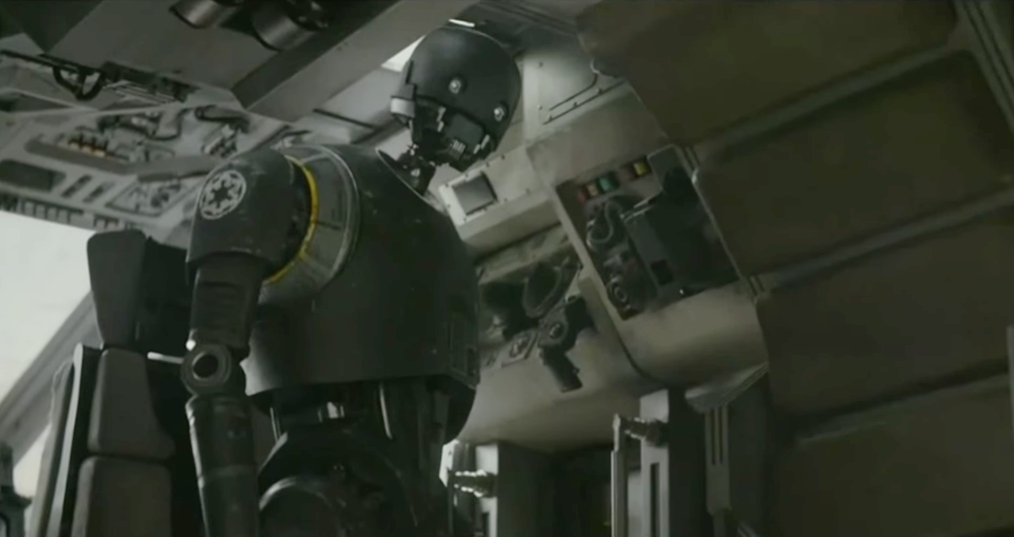 This week on our Star Wars weekly buzz:
Director J.J Abrams interviews Disney CEO Bob Iger; Ben Mendelsohn brings an edge to his 'Rogue One' character; 4 new Rogue One images; Rian Johnson's curious post on Instagram; Supreme Leader Snoke's golden rule; Carrie Fisher shares Star Wars set memories; Riz Ahmed and more!
We kick off the weekly buzz with a simple post by Episode VIII director Rian Johnson, which triggered a huge wave of speculations and rumors.
This post was followed by numerous comments on Johnson's account, and interestingly one of them was from John Boyega himself (we cropped the post in the image above so that Boyega's comment is on the top). We're not really sure if Johnson is teasing us about the Episode VIII title or upcoming teaser, or if he is just trolling us. We will leave the conclusions to you and point you to the thread on our forum, where the Cantina members shared their thoughts (some hilarious) about what this could mean – here.
And here's what Pablo Hidalgo had to say on that:
@JoshuaDLev I know nothing about Ep8 teasers/titles/marketing/commemorative flatware.

— Pablo Hidalgo (@pablohidalgo) November 21, 2016
@JoshuaDLev It basically means there is no title. Until there is one. Same thing happened with The Force Awakens.

— Pablo Hidalgo (@pablohidalgo) November 21, 2016
Next we have 4 new Rogue One photos from Empire magazine. Their latest Rogue One themed issue is out now (you can subscribe and get it from here).
New Image and details on Krennic.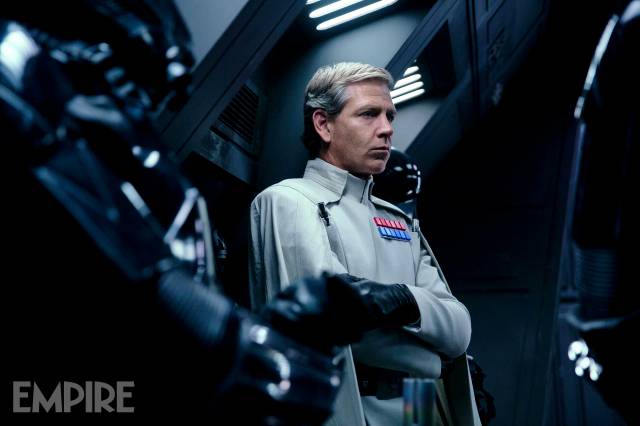 In an interview with Empire, Ben Mendelsohn (The Place Beyond the Pines, Bloodline) shared some new information on his character and how he was able to rise through the ranks.
"It's fair to say Lord Vader and he aren't friendly. Darth is very much about the Force. Krennic is force. Not really down with the whole mystical thing."
On Krennic's rise to power:
"Krennic does not come "from the aristocracy of the Empire, if you like. He is truly a man that has made his own way up the chain through his own abilities. His weapon, for instance, is a very old type of blaster, because he's an old warrior dude. He's been put in charge of making this thing happen. And it's gonna get done!"
Empire has also released a never-before-seen image of the film's heroine, Felicity Jones, being filmed by director, Gareth Edwards.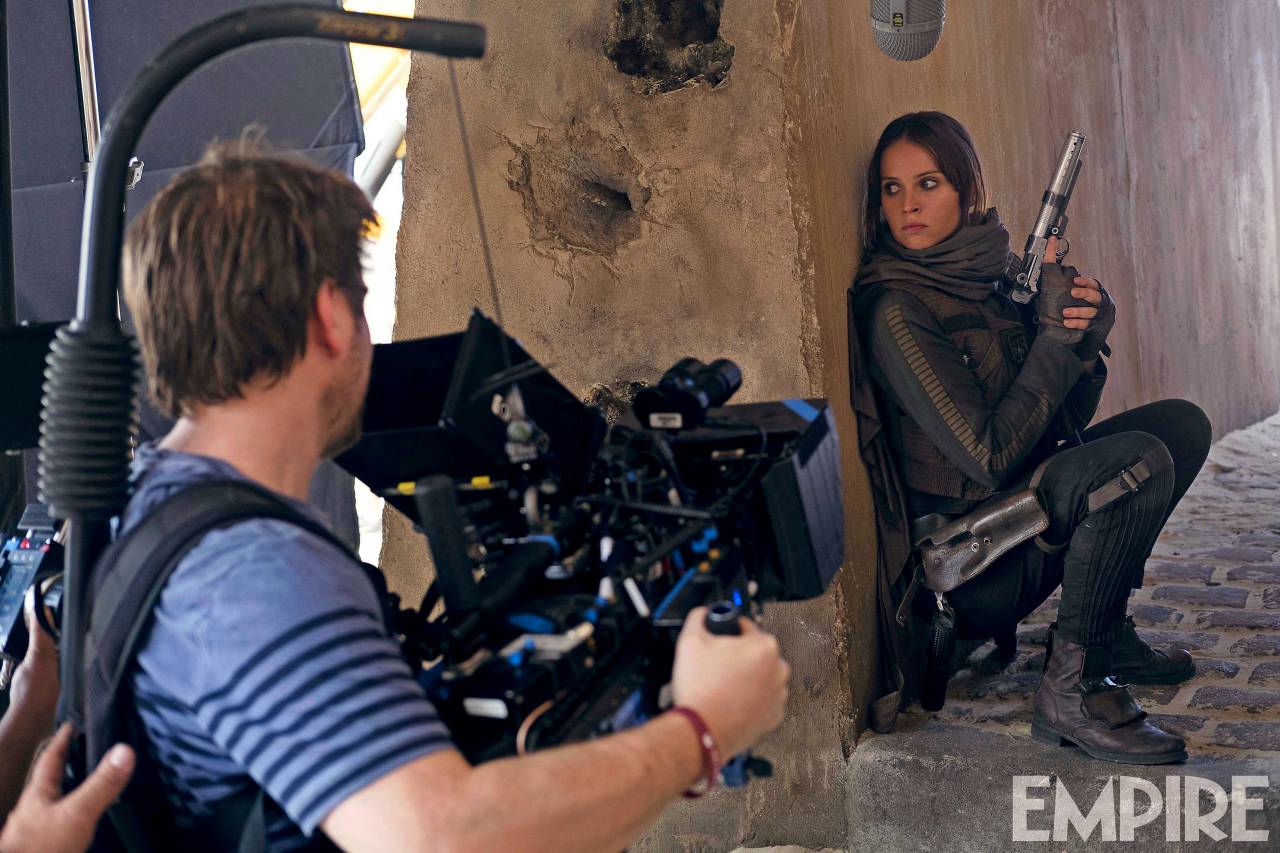 Apparently, the 'Rogue One' director prefers to operate the camera himself. Felicity Jones told Empire that this is something very specific of him.
"The whole methodology with Rogue One," she said."was to keep it very naturalistic. Gareth often holds the camera himself because he wants to be there with you. With Gareth we felt like we were all in it together."
Jones' co-star, Jiang Wen, agreed telling Empire that the director loves his own camera work:
"He shoots like he's a character among us. He held the camera all day, and that thing's heavy. And you realise he's tired. But I can tell he has a very big passion inside. Because he still carried that thing the whole day, from beginning to end."
The last two images show Riz Ahmed's character Bodhi Rook speaking with Edrio Two-Tubes, and the duo Chirrut Imwe and Baze Malbus:
Krennic is a lose canon in 'Rogue One'
Omelete TV shared a few clips of the cast of 'Rogue One' on their press tour in Latin America. One of the short clips reveals 'Rogue One' director Gareth Edwards commenting on the depth Ben Mendelsohn brought to Orson Krennic.
"we wanted someone that was kinda of a lose canon" he said. "it feels like any moment that it could just ignite and he would go ballistic"
You can also check out the FULL Latin American Q&A press conference in Mexico City with actors Felicity Jones, Diego Luna and director Gareth Edwards below. Don't worry, the Questions and answers are in English. At about the 7 and half minute mark Gareth tells the story about where the Death Trooper idea came from and he also drops a hint (12 minute mark) as to what the opening of the film might be. Be sure to turn on the CC for the Spanish dialog parts. Check it out!
Also, another version of the Press conference here.
And several brief interviews:
Also Mads Mikkelsen was in Poland promoting Rogue One:
Riz Ahmed talks his Rogue One character.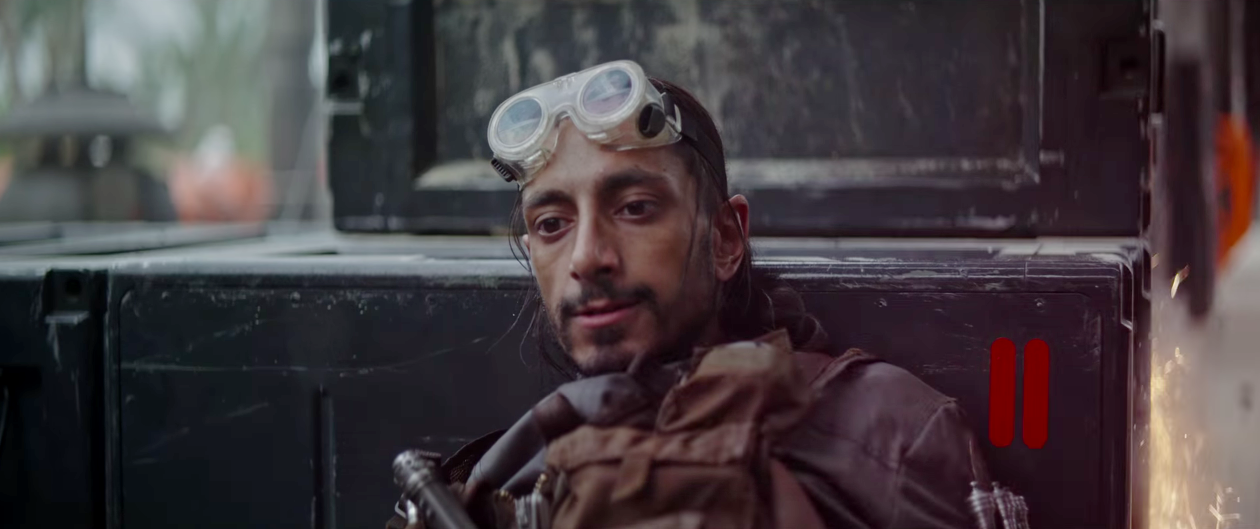 The Hollywood Reporter caught up with Rogue One actor Riz Ahmed this week to chat about his Bodhi Rook character in Rogue One. Here is what he had to say in the interview:
Physicality has been important in your work. How did you approach that as you portrayed the pilot Bodhi in Rogue One?

Bodhi is someone who's been running away his whole life. His planet gets occupied, so he goes, "How do I get out of here?" And the way was by becoming a long-distance cargo pilot. But, of course, that comes with guilt. If you look down and you're wearing the same Imperial uniform with the same insignia that the people occupying your planet are wearing, it's guilt and a lot of running away. I had the idea that this character is jittery. He's jumpy. There's a restlessness to him. This comes from the trauma and guilt.

This is the most diverse cast of any Star Wars movie. What does it mean to be a part of that?

I feel like Star Wars is leading the way. I like to think we are all heading in this direction. Some people are kicking and screaming or dragging their feet. Some people are sprinting. It's really a credit to [Lucasfilm president] Kathleen Kennedy and the team there that they want to embrace the future and the reality of a global film market. It feels contemporary, it feels global. Culture is a space for us to put ourselves in someone else's shoes, so why don't we just have as many different kinds of shoes as possible?
You can view the complete article here.
Disney XD Australia has some cool character cards from Rogue One. The first two are about K-2SO and Jyn Erso:
J.J Abrams interviews Disney CEO Bob Iger.
"Star Wars" director J.J. Abrams and Disney CEO Bob Iger discuss resurrecting the film franchise and just how massive/expensive the undertaking was. Take a look!
J.J. Abrams says he regrets not being able to work more with two major 'Star Wars' stars.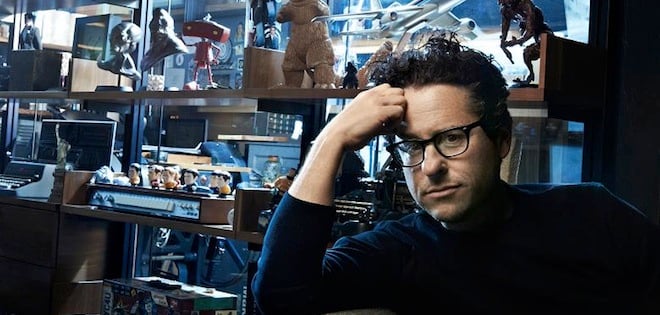 We've known for a while that J.J. Abrams has decided not to direct future Star Wars films. However, it seems that "The Force Awakens" director has a little regret about not being able to work more with Daisy Ridley and Mark Hamill.
"I'd be lying if I said there weren't pangs of regret," Abrams told Variety. "Particularly when I realize I won't get to say 'Action!' to Daisy Ridley, or get to work with Mark Hamill in a scene where he gets to speak." he said
Alden Ehrenreich sheds more light on his new 'Han Solo' film role.
Alden Ehrenreich briefly spoke about his upcoming role as Han Solo with The Wrap:
On meeting Harrison Ford:
"I haven't asked yet but I'm hopeful it will happen," Ehrenreich said of Ford, adding that "his spirit has been pervasive" in conversations about the upcoming film directed by Phil Lord and Chris Miller.
On Donald Glover:
"He's wonderful, I think he's going to do an excellent job," Ehrenreich said. "He's such an interesting guy. He's a successful standup, comedy writer, show runner, director, actor, rapper — and now Lando."
Carrie Fisher shares Star Wars set memories on the Late Show.
Carrie Fisher appeared on The Late Show With with Stephen Colbert this week while promoting her new book (The Princess Diarist). The actress shares some unknown facts about her time on the set of the original trilogy including one that involved Mark Hamill. It's hilarious, so check it out!
SWNN says good-bye to actor Peter Sumner, Australia's link to the original Star Wars, dies at 74.
Writer, director and actor Peter Sumner who was the only Australian in the original Star Wars movie has passed away at the age of 74. The Sydney-based actor was best known for playing Imperial Lieutenant Pol Treidum in the 77′ classic film.
Dressed in the black uniform and a part of the Death Star crew, Sumner uttered these iconic classic lines that are now legend.
"TK-421, why aren't you at your post? TK-421, do you copy?".
Last year he spoke with the Brisbanetimes about his time at Elstree Studios for the Star Wars 1976 shoot.
"I was absolutely amazed at the sets that had been built," he says. "On the first day, when the second or third assistant took me up to the control room set that I was working in, I was standing on the back wall when this man suddenly appeared at my side." he said. "His glasses were crooked and he had an old white shirt and grey pants on. I thought he was an accountant of some sort. he added. "We got talking – being Australian always interests people – and just as I was about to say, 'And who are you?', the first came over and said, 'Mr Lucas, we're ready.' That was my meeting with George Lucas."
Sumner also remembered meeting Sir Alec Guinness on set:
"I realised it was Alec Guinness. He's a hero as far as I'm concerned – a brilliant actor – so I thought, 'Wow, what would Alec Guinness be doing in this movie? "Either he's desperately in need of money or there's more to this than meets the eye."
The official Star Wars Twitter page had some news about one of Supreme Leader Snoke's specific rules. Basically, anyone in the 'First Order' can never utter Kylo Ren's original birth name, Ben Solo.
We wouldn't recommend yelling it, either. pic.twitter.com/KHAvnkS9qh

— Star Wars (@starwars) November 22, 2016
Rogue One is Made Great in Britain:
Rogue One – Dream On
A cool SWA mashup trailer has made its way to youtube.com. The video contains trailer content that includes Rogue One: A Star Wars Story, Argo, -13 Hours, Ghost in the Shell, Kong Skull Island and The Finest Hours. SWA has done several mashups before but this one is pretty darn cool!
All-New "Battle Tested – FULL VERSION" Nissan USA Rogue One commercial
From Nissan's Youtube site, an all-new extended version of the Nissan Rogue One commercial.
At a remote test facility, the new Nissan Rogue gets battle-tested with the ultimate challenge: a simulated battlefield from ROGUE ONE: A STAR WARS STORY. Using the Nissan Rogue's Intelligent All-Wheel Drive and Safety Shield Technologies, our Nissan engineer test driver takes on stormtroopers, TIE fighters, AT-ACTs and anything the galaxy throws the Rogue's way.
Boyega's other sci-fi adventure
Unofficial studio-sanctioned shots of John Boyega's new Pacific Rim 2 film were posted to Twitter by French fan news feed this week. The photos feature Boyega in a tent village holding a strange device in his hand.
#PHOTOS #NEWS : Premières images de John Boyega dans Pacific Rim 2 : Mealstrom !!!! pic.twitter.com/krJVWiSUWE

— John Boyega France (@JohnBoyegaFR) November 21, 2016
The latest episode of the Star Wars Show is here:
This week on The Star Wars After Show; Andi Gutierrez goes missing and is replaced with Matt Martin from the Lucasfilm Story Group. He, along with Pablo hidalgo, Pete Vilmur, and Daniel Brooks discuss the history of StarWars.com as well as share stories from their time working on the site.
The Star Wars Show's very own Andi Gutierrez scores a toy of a famous Star Wars "Universe" spaceship. Where can I get one of those?
Thanks to @FFGames & @dorkgirl for this very special addition to my #StarWarsRebels fleet! #IronSquadron4Lifepic.twitter.com/tPKWQPSWZJ

— Andi Gutierrez (@DeeGoots) November 21, 2016
Pablo's Hot Spot.
@chrisjmain As he retired, George Lucas left the launching points of several standalones. That he wanted this made matters to some.

— Pablo Hidalgo (@pablohidalgo) November 19, 2016
@leandroprieto I'd say it was.

— Pablo Hidalgo (@pablohidalgo) November 22, 2016
Any Christopher Lee interview is cool in my book!
Artifact. pic.twitter.com/F9aWjWyR8y

— Pablo Hidalgo (@pablohidalgo) November 21, 2016
@inkasrain it is indeed.

— Pablo Hidalgo (@pablohidalgo) November 21, 2016
Stay tuned for more next Friday.