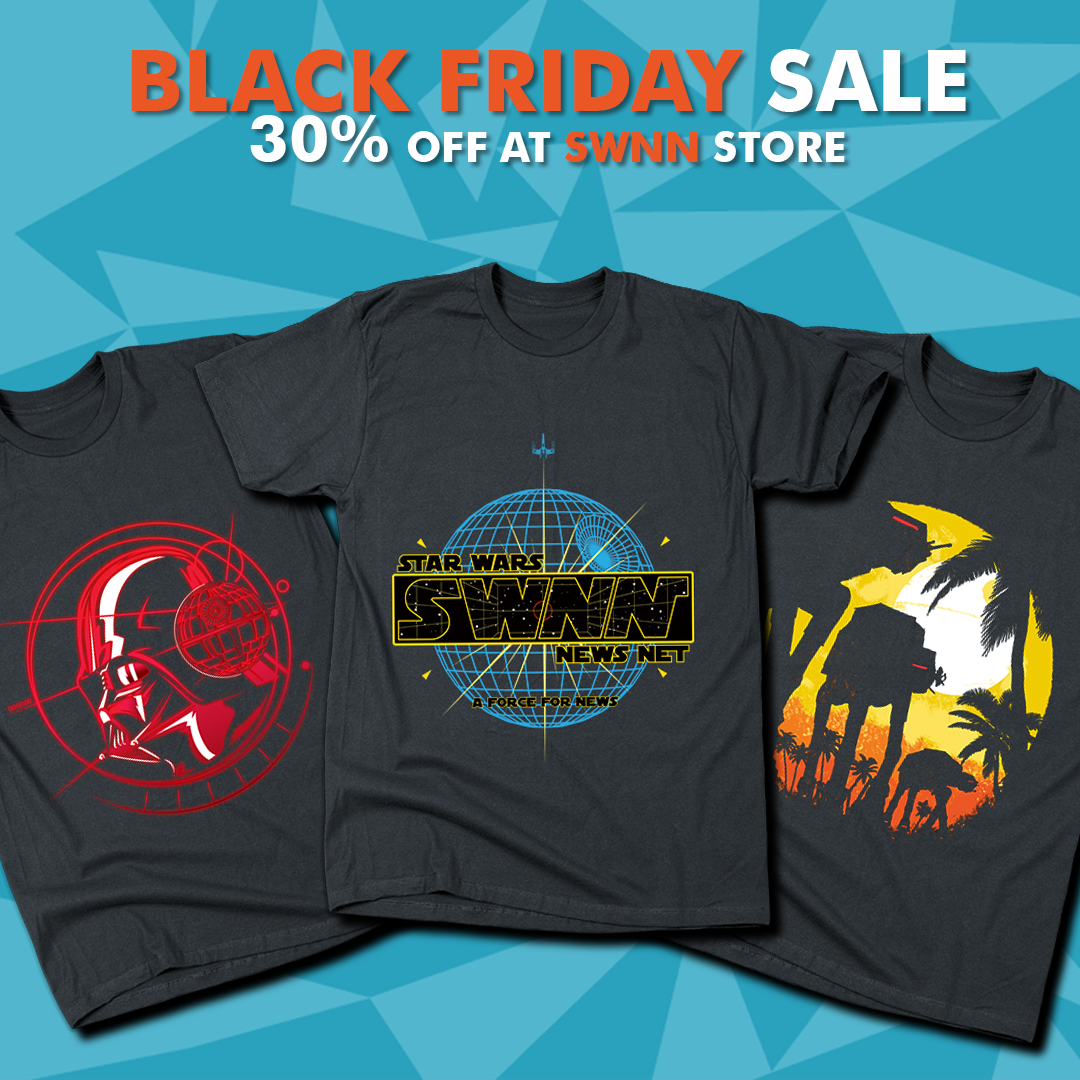 It's Black Friday and we want to offer a 30% discount to our readers for all the t-shirts in our store at Tee Public. Read on for the details…
You can visit our t-shirt store at Tee Public here.
We've added a few new designs to the store, mainly focused on Rogue One: A Star Wars Story, so check them out.
As always, all the profit we make from the SWNN designed tees will go to charity for the Force for Change initiative.
The sale will end this Sunday midnight.
My personal favorite tee is the one with AT-ACTs on Scarif:
Which one is your favorite? Tell us in the comments below.
We're just 3 weeks away from the premiere of Rogue One! Exciting times to be a Star Wars fan. 🙂
You can visit the SWNN tee store here.