Star Wars Weekly Buzz! New Rebels Clip, D23 Magazine to Have an Inside Look at Rogue One and More
This week on our Star Wars weekly buzz:
New clip from next episode of Star Wars: Rebels, Disney's D23 magazine will have a special inside look at Rogue One: A Star Wars Story in their next issue, Michael Giacchino is hard at work scoring Rogue One, Mads Mikkelsen on Director Krennic and more.
First we start with new Star Wars: Rebels clip, promoting the next episode airing tomorrow:
Fenn Rau's true loyalty is revealed in this clip from Saturday's episode of #StarWarsRebels. Airs Saturday at 8:30pm ET/PT on @DisneyXD. pic.twitter.com/1nUBV0wiqH

— Star Wars (@starwars) November 4, 2016
Disney gives us an exclusive inside look at Rogue One: A Star Wars Story in the winter edition of their D23 magazine.
Just Announced! Disney twenty-three joins the rebellion with an inside look at Rogue One: A @StarWars Story https://t.co/DyKYlgyC81 pic.twitter.com/WV7dEEed1z

— Disney D23 (@DisneyD23) November 1, 2016
Here's what you can expect from the issue (via D23):
The film's stars Felicity Jones and Alan Tudyk, director Gareth Edwards, and producer Kathleen Kennedy give readers a glimpse into the making of the film. Kennedy reveals the origins of this first "stand-alone" film, while Edwards discusses the detailed planning that went into bringing Darth Vader back to the big screen.

The winter issue also includes a look at the 30th anniversary of Disney Parks' Star Tours, with detailed concept artwork and in-depth interviews. And Tudyk, who gives voice to droid K-2SO in Rogue One, talks about being a "lucky charm" for Walt Disney Animation Studios, having provided his vocal talents for such films as Big Hero 6, Frozen, Wreck-It Ralph, and this month's Moana.

Also there will be an exploration of the new book Maps of the Disney Parks, which highlights stunning works of art that have gone into park cartography over the years.
Speaking about Disney, this year they are about to make something really remarkable in terms of box office results. The studio has already broken their record from 2015 and they still have 3 major releases in November and December – Doctor Strange, Moana and Rogue One. Really impressive.
Disney Scores Biggest Year Ever at Box Office, Poised to Set New Industry Record https://t.co/QlrhoopVwc via @variety

— SWNN (@StarWarsNewsNet) November 4, 2016
From Variety:
The Hollywood giant has earned $5.85 billion in global ticket sales through Nov. 1, racing past its previous record of $5.84 billion, which Disney set in 2015. That figure should climb in the weeks ahead. Disney still has several high-profile releases this year, among them "Doctor Strange," which hits U.S. theaters on Friday, the family film "Moana," and "Star Wars: Rogue One." Earlier this year, Disney became the fastest studio to hit $2 billion domestically, $3 billion internationally, and $5 billion globally.
Inspiration for scoring Rogue One?
Michael Giacchino shared a photo from his studio workspace. The photo shows a set of the original Star Wars figures atop a soundboard. That's how you score a Star Wars movie.
The official Star Wars UK Twitter account has revealed two High Res photos from scenes we've seen in the behind-the-scenes video released during Celebration Europe. The pictures (not taken directly from the BTS), give us a closer look at the rebellious Jyn Erso (Felicity Jones) in an action sequence from the film. Check them out (first click on the tweet and then on the images)!
Felicity Jones brings #RogueOne's Jyn Erso to life in these behind the scenes shots pic.twitter.com/yMpaJyL2HT

— Star Wars UK (@StarWarsUK) October 27, 2016
Mads Mikkelsen was interviewed by Uproxx last week and as always he revealed some interesting bits about Rogue One.
Mads Mikkelsen on fighting Tilda Swinton in #DoctorStrange and those #RogueOne reshoots https://t.co/GFtYm4Rj6X pic.twitter.com/wABxfG5SQN

— UPROXX (@UPROXX) October 31, 2016
On Director Krennic:
Q: You've mentioned how in Rogue One you have a lot of scenes with Ben Mendelsohn and that you two had a nice time. I assume that doesn't include your characters. I get the impression they don't like each other.

A: There's a not a lot to laugh about. He's not treating my character very well. It's not a laughing situation. But, personally, he's one of the funniest people I've ever met. He can definitely keep up the energy on every set in the world.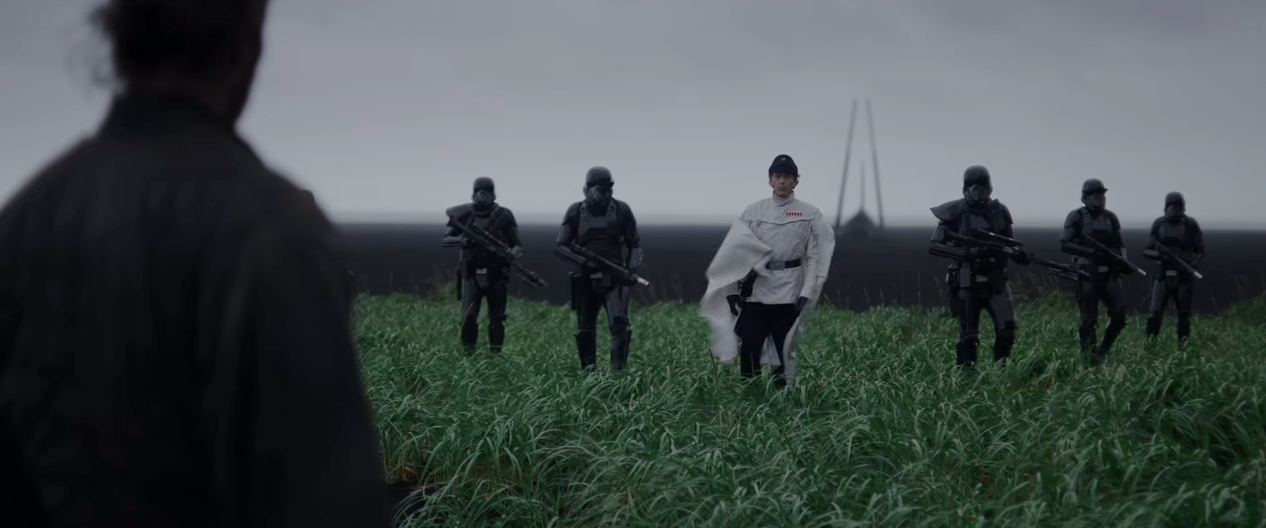 On the reshoots:
Q:There have been a lot of attention given to the reshoots. Which seems like every movie now until it comes out.

A: Yeah, and that feels pretty much like the case here. I had one day. It was a little bitty pick-up shot we were doing. And I did see all the fuss about it, but it's all free commercials and free fuss about the film. I was not involved. If it was as dramatic as they say, [Laughs] I seemed to be a very lucky person who was not part of it. But I can't imagine it was as big as they say.
ESPN posted a cool interview with Han Solo directors Lord and Miller. You can listen to it here.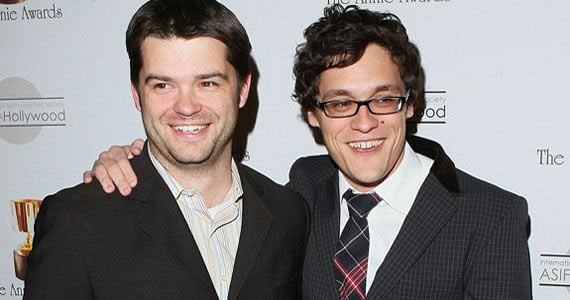 They revealed that they are currently in London (46min.). Filming is expected to commence in late January, early February.
Briefly talking about Pablo Hidalgo (60 min.)
Mentioned talking about IG88 with his son. Could we see the famous droid bounty hunter in Han Solo? We surely hope so.
Donnie Yen's kids had some really cool costumes for Halloween. His son was dressed as his Rogue One character Chirrut Imwe, and his daughter as a First Order Stormtrooper. The photos were posted on Instagram by Yen's wife Cissy Wang:
John Boyega shows us what Finn would dress like when he's not on-duty. Great Halloween costume!
Two curious Star Wars facts that you probably didn't know:
Ward Jones just blew my mind: Luthor's Kryptonite chest in #SUPERMAN is the same chest Obi-Wan keeps Anakin's lightsaber in in #STARWARS. pic.twitter.com/CK2TxnyEev

— Charles de Lauzirika (@Lauzirika) November 3, 2016
#GeekFacts – Apparently Bossk's flight suit was a repurposed space suit from the first Dr. Who. #themoreyouknow pic.twitter.com/qevMMoa0PG

— MIMOBOT (@mimobot) April 17, 2014
EA revealed the new Battlefront daily login character for November. It's Rogue One's Bistan aka The Space Monkey:
The new #RogueOne character, Bistan, is the daily login character for November in #StarWarsGalaxyofHeroes. pic.twitter.com/KjZLSGFyvc

— EAStarWars (@EAStarWars) November 2, 2016
Very cool Star Wars fan film titled "Hoshino".
The tale of blind Jedi Master Ko Hoshino and her journey to becoming one with the force.
Amazing new Star Wars fan art with that 80's Japanese cartoon vibe
The Force is strong with these 'Rogue One: A Star Wars Story' fan posters. https://t.co/MbXlf63LXx pic.twitter.com/650togXLwW

— Tommi Luhtanen (@tbeast) November 2, 2016
YouTube user Bar Van Dijkwent has created a time lapse video showing the building of the massive LEGO Death Star set. Incredible work!
The Pablo Hidalgo Spot.
TIL: Twitter tells me I'm campaigning against an Obi-Wan movie. Don't recall doing that, but I guess that explains the signs on my lawn.

— Pablo Hidalgo (@pablohidalgo) November 3, 2016
@KaleOverlord If you play it backwards it says "I've wasted so much time on this."

— Pablo Hidalgo (@pablohidalgo) November 3, 2016
@MrAndrewKoolaid Oh definitely. R2-D2 is my favorite. 🙂

— Pablo Hidalgo (@pablohidalgo) November 4, 2016
@Danielsan19Z From Ep III to IV, the Emperor largely disappeared from public view, with few exceptions. Ciena never saw said exceptions

— Pablo Hidalgo (@pablohidalgo) November 4, 2016
@esdepapuda2016 Does JJ ever make the distinction between Kylo and Ben when talking about the character?

— Pablo Hidalgo (@pablohidalgo) November 3, 2016
@SpencerStraub @ek_johnston only 3PO got his memory erased.

— Pablo Hidalgo (@pablohidalgo) November 3, 2016
@OlavsonEsp Nothing discernible. It's a mystery. It just is.

— Pablo Hidalgo (@pablohidalgo) November 2, 2016
Stay tuned for more next week.