Updated with Better Quality! The Last Jedi: Video of Collider's Special Q&A Event with Rian Johnson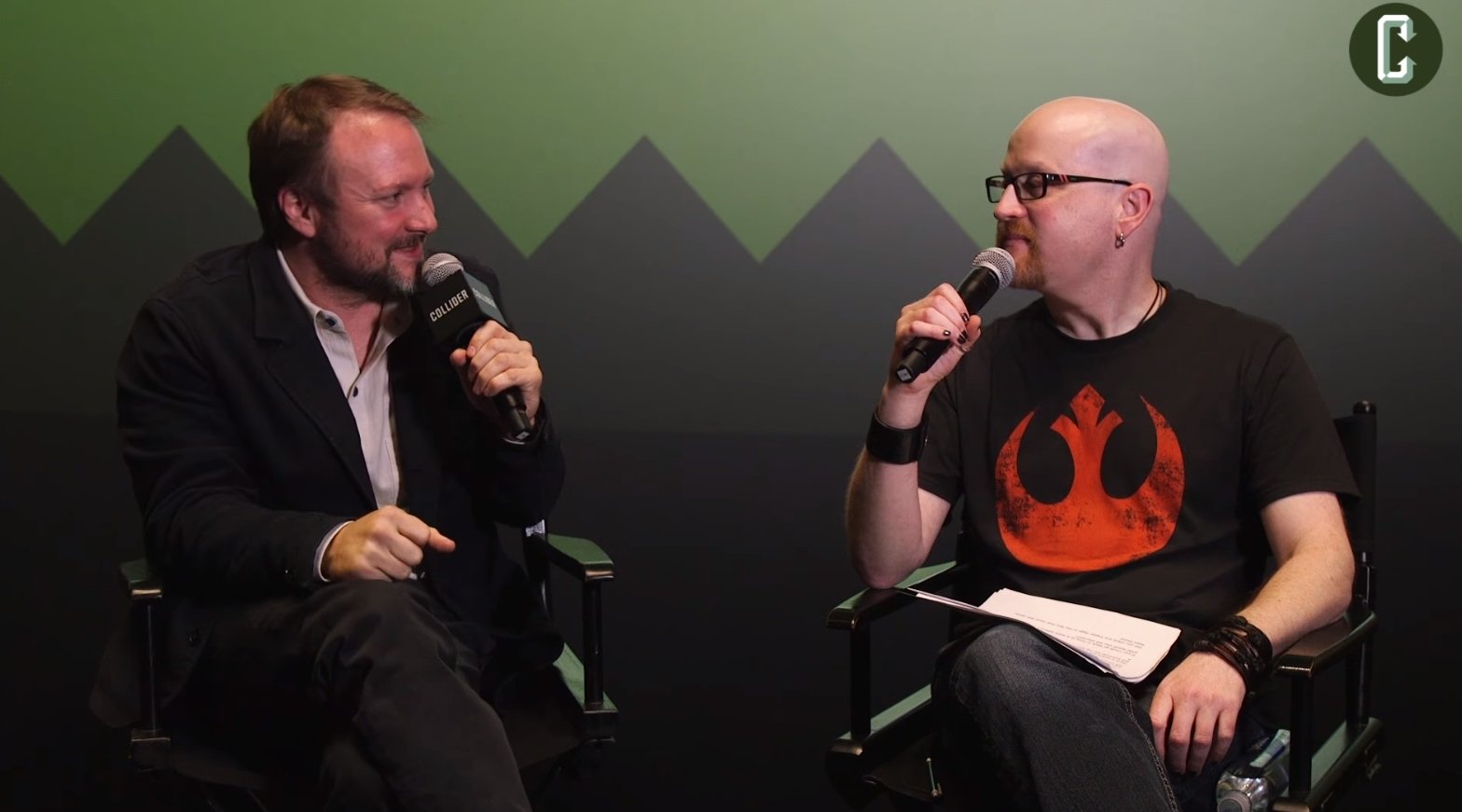 February 1, 2018
Yesterday Collider held a special screening of The Last Jedi at the IMAX HQ, and after the screening the film's writer/director Rian Johnson did one of the longest and most interesting Q&A's with Steven Weintraub and the fans about the movie.
The Q&A went on for almost 90 minutes. Steven and the fans made great use of that time bouncing questions off of Johnson, and didn't hold back in their choice of questions. While we've heard many of his replies in the past, there are a few new tidbits that The Last Jedi director shared with the audience.
Johnson confirmed that there are more than 20 minutes of deleted scenes from The Last Jedi, but it is still unclear if we will get everything in the upcoming Blu-ray/DVD release. He also touched on collaborating with Mark Hamill in regards to how they carried out Luke's fate in the movie.
Rian also briefly spoke about his new upcoming Star Wars trilogy. He revealed he is still in the early stages of the project's development so it will probably take months before we hear something new about it. Especially with the upcoming release of Solo: A Star Wars Story.
A big portion of the event was filled with questions from the fans, who didn't hold back in terms of topics. Overall the whole event was very interesting and is worth listening to. You can watch the video below posted by IMAX on their Facebook page:
In addition to this, afterwards Rian (who came to the event only with his friend and producer Ram Bergman) was generous enough to give autographs to all the participants and take a photo with them.
UPDATE!
February 6, 2018.
Now Collider has uploaded their high quality video from the event. Check it out in all its glory: