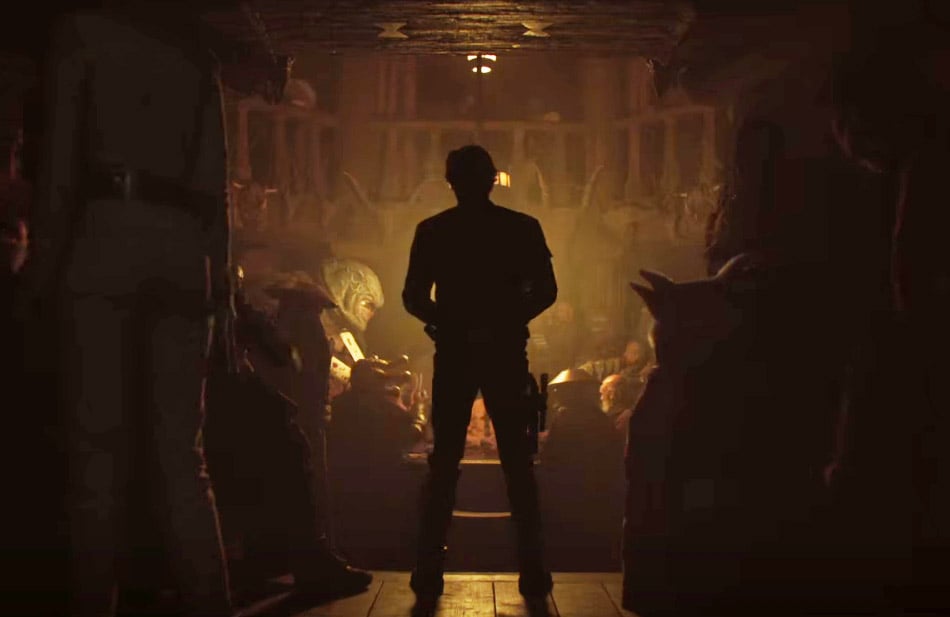 We finally got our trailer! After weeks in the wake of The Last Jedi's theater run, fans were wondering, where is this trailer for Solo: A Star Wars Story? Well wait no more. As we reported to you a few days ago, the trailer aired on Good Morning America this morning and was immediately available for online viewing. By now you've watched it twenty times, so come along with us as we break this thing down with screen shots, all of the quotes, and our analysis of the clip! PUNCH IT!
The trailer opens with Han flipping switches in the cockpit of the Millennium Falcon almost in a drumming cadence pattern, and after the Lucasfilm logo comes up his voice-over begins.
"I've been running scams on the streets since I was 10."
It's hard to see them, but if you look close, the famous dice are hanging in the center between them in the speeder. We assumed they would play a role in this film, as did most of us in the fan community!
We see the speeder that leaked last year, almost like a hot rod, and we have Han and Emilia Clarke's Qi'ra outrunning Imperials. These scenes were shot at the Fawley Power Station, where some photos leaked last May. We suspect this takes place early in the film, as Qi'ra has a much more "commoner" look to her. This is speculation on our part, but we think that after these early scenes some time will pass, and Han will meet her down the road, both in two vastly different places in their lives.
Han confirms his association with the Flight Academy, but being the independent rogue mind that he is, it didn't last long.
"I was kicked out of the flight academy for having a mind of my own."
Scenes from the following snowy clips were likely filmed in Italy. Last May we reported on our findings from local Italian publications, and it appears that setting was indeed used for some sort of snowy/mountainous location in the film for certain sequences.
"I'm gonna be a pilot, the best in the galaxy."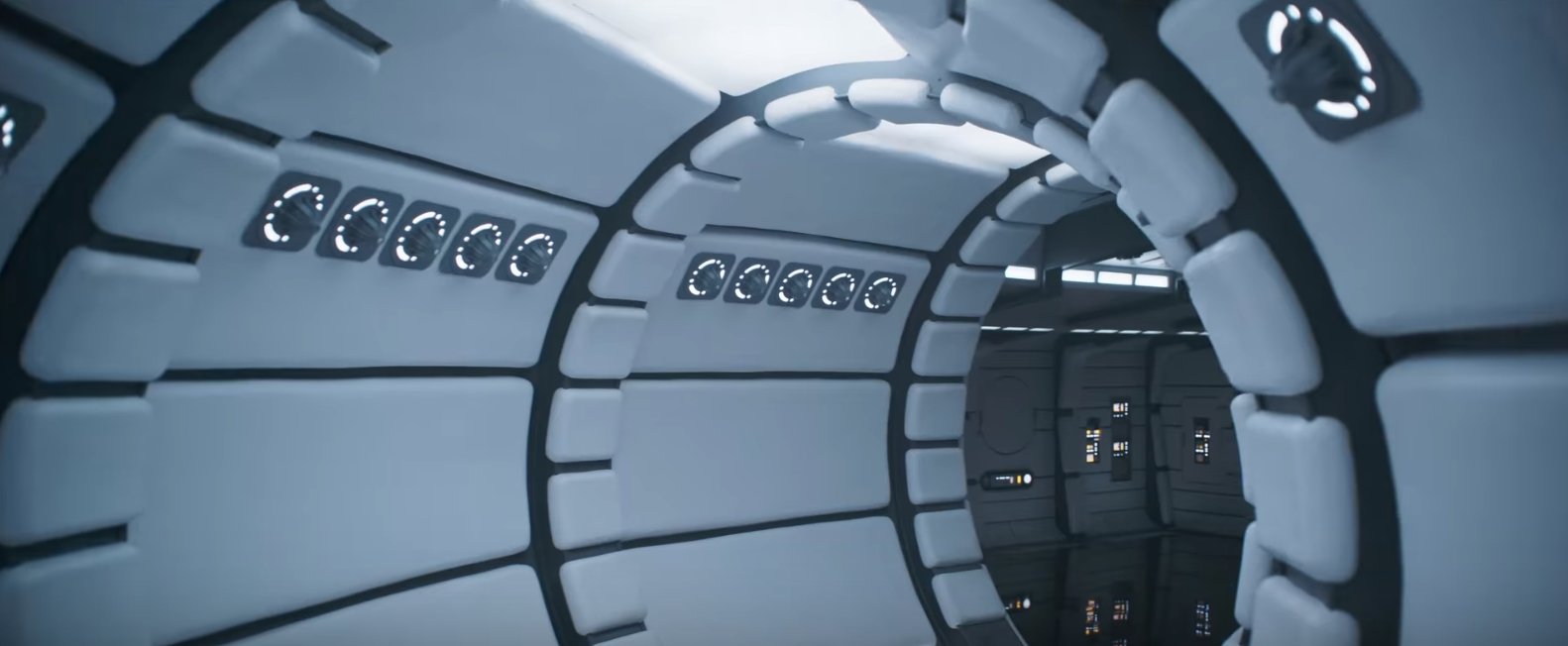 The inside of the Falcon (which we are assuming this is and not some twin/sister ship) is almost unrecognizable, like it rolled off the assembly line. So fluorescent and clean, dare I say it almost looks like an imperial ship!
This is no doubt the first time Han sees the ship that he will eventually covet and love so dearly until his dying days. Between Kasdan's writing and Ron Howard's direction, I fully expect this to be a powerful scene in the film, set up against the magnitude of what this ship means to Han going forward throughout his life and legacy.
The next shots take us to the long reported shoot last year on the island of Fuerteventura. This is where Han meets up with Tobias Beckett, played by Woody Harrelson.
"Hey kid I'm putting together a crew, you in?"
I like how Beckett calls Han "kid" as it reminds us of how Han looked at Luke in the original trilogy, perhaps a reason behind why he used that vernacular, as common as it is.
This immediately takes us to shots of the rest of the main cast:
Emilia Clarke as Qi'ra
We see her cloaked in a red cape, stepping off what we assume is the Falcon. She is followed closely by a motion capture droid (like K-2SO) named L3-37 and confirmed to be played by Phoebe Waller-Bridge.
Donald Glover as Lando Calrissian
He appears to be sitting in that crowded area we see Han approaching later, is this where the gambling games go down? Although he has no dialogue in the trailer, Glover's smile at the end of this shot is pretty perfect.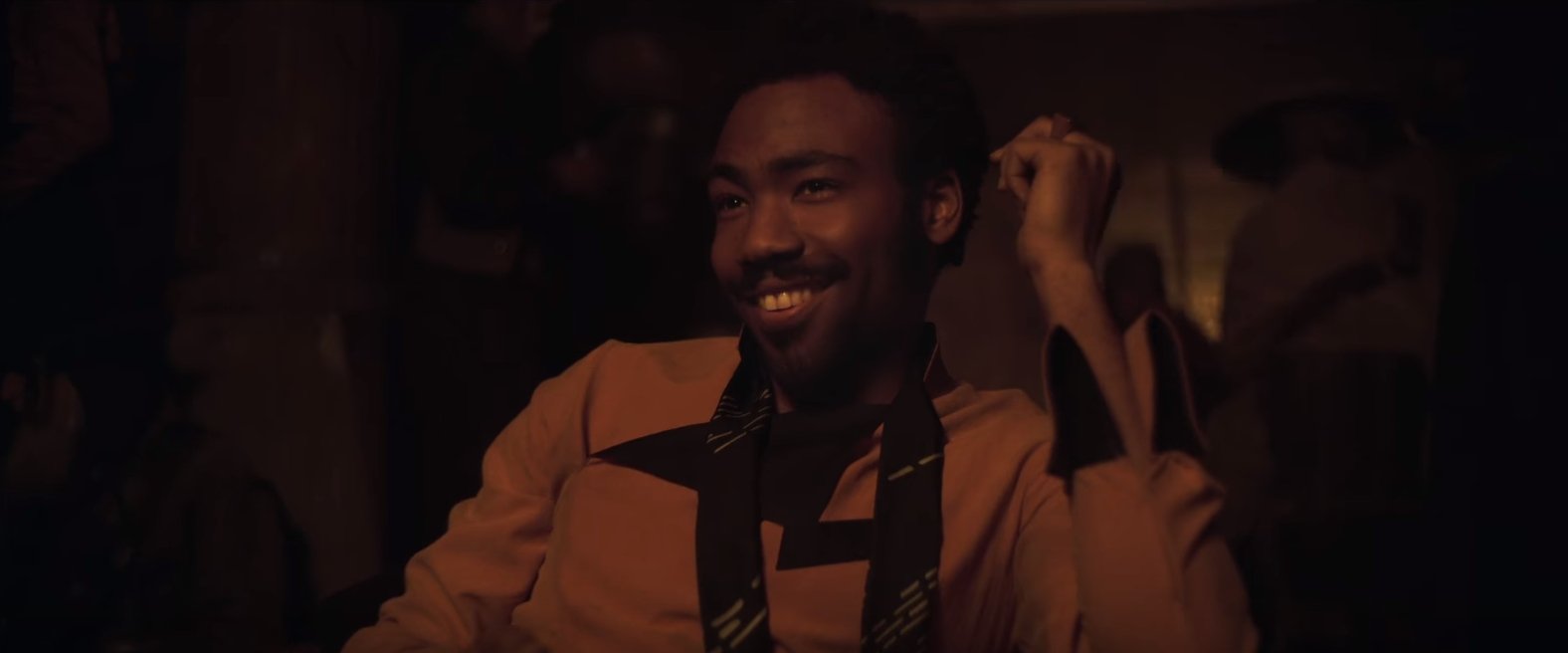 Thandie Newton as Val
We hope to learn more about her character soon!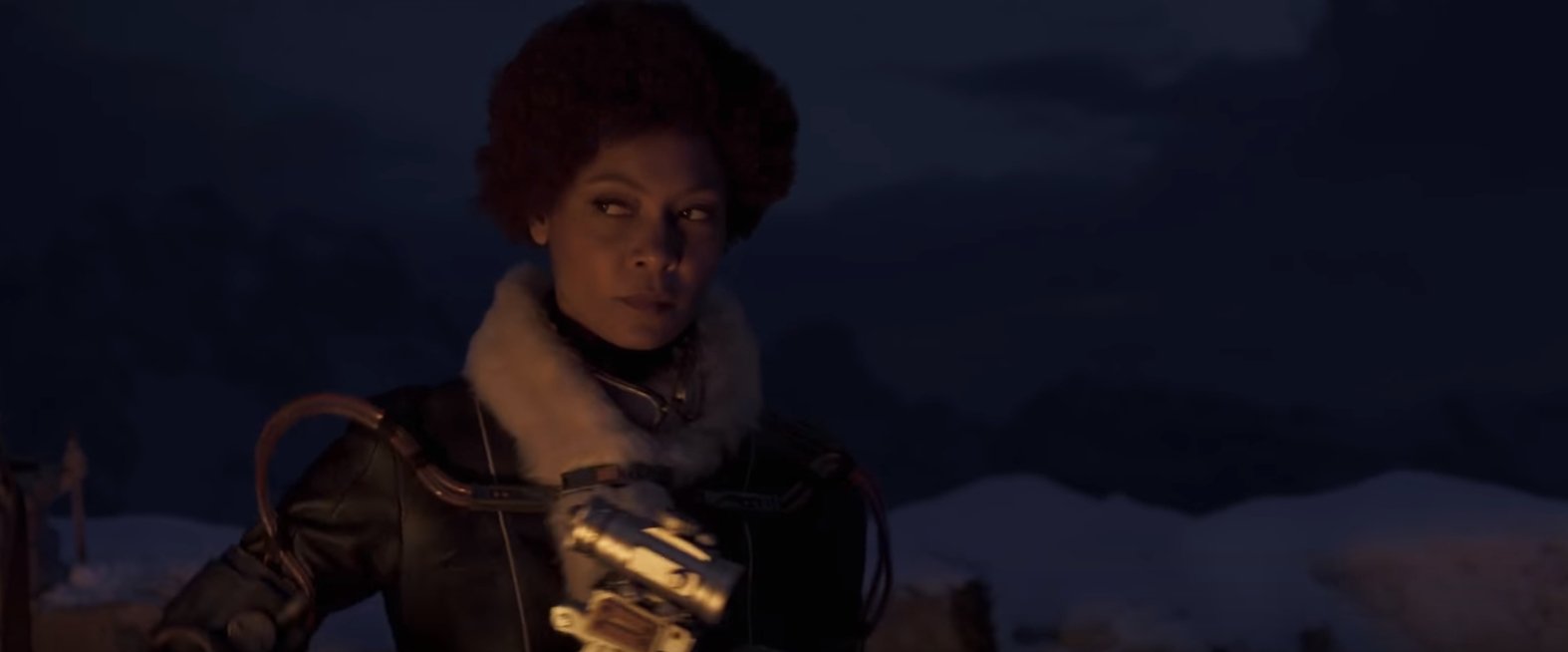 A new alien creature that looks a bit like Maz Kanata but is definitely not her, and this creature even seems to have four arms!
Our own James Baney made a good catch on an alien in the scene above.
Same Character? #HanSolo pic.twitter.com/I44azN6MoV

— James Baney (@Mirahtrunks) February 5, 2018
Look at Chewie rocking two bandeliers! He is ready for some action.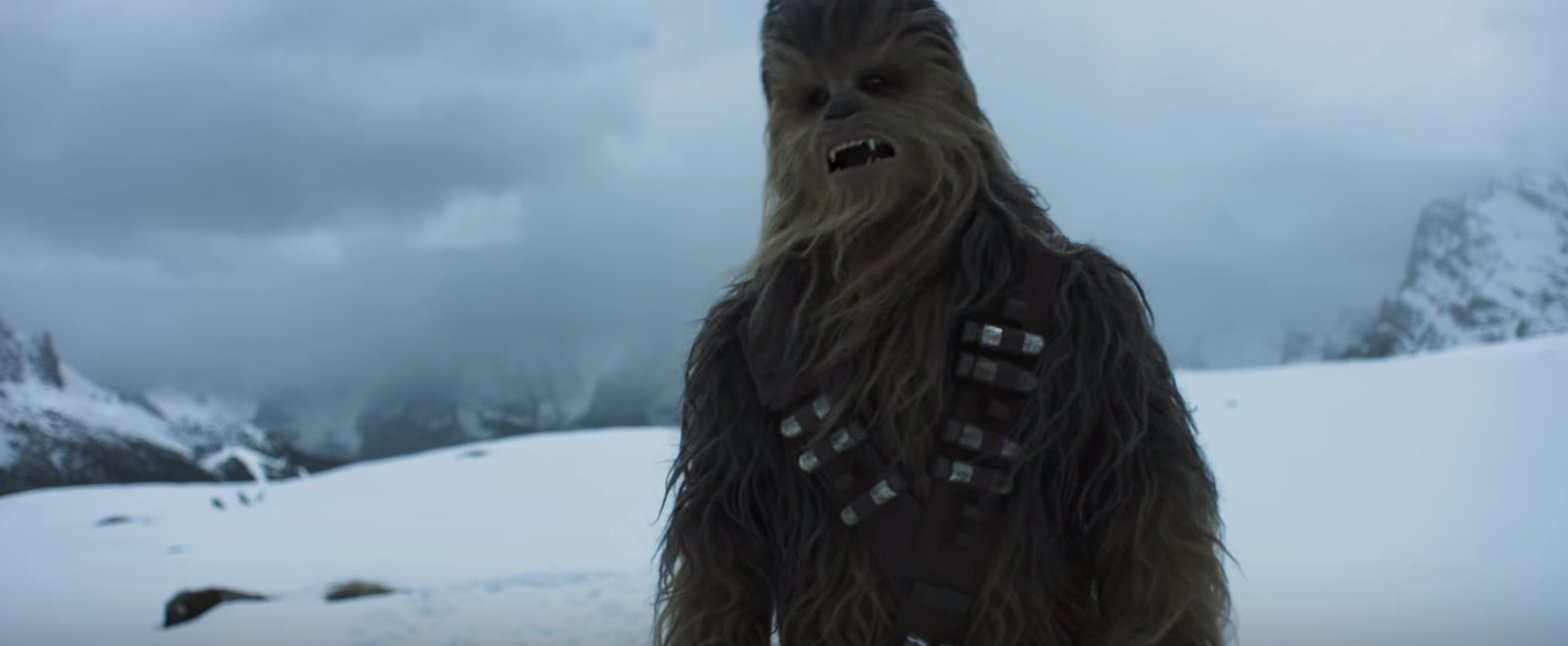 Chewie growls, and Han as he always does, translates for Beckett, "That's yes". Boy you said it Chewie!
The next shots have Lando in the captain's chair, alongside Waller-Bridge's motion capture droid character L3-37.
The two share a hand signal, indicating they are quite familiar with one another, so it is interesting that we saw this droid with Qi'ra earlier in the teaser, this leads me to believe that Lando and Qi'ra might already know each other when we meet them. Either that or these two just bond really quickly throughout the film.
It looks like Han in the back as they jump into hyperspace.
What would Star Wars be without some sort of club/watering hole. Here we have a chic looking lavish place, and if previously leaked images are any indication a fight of some kind might be breaking out here!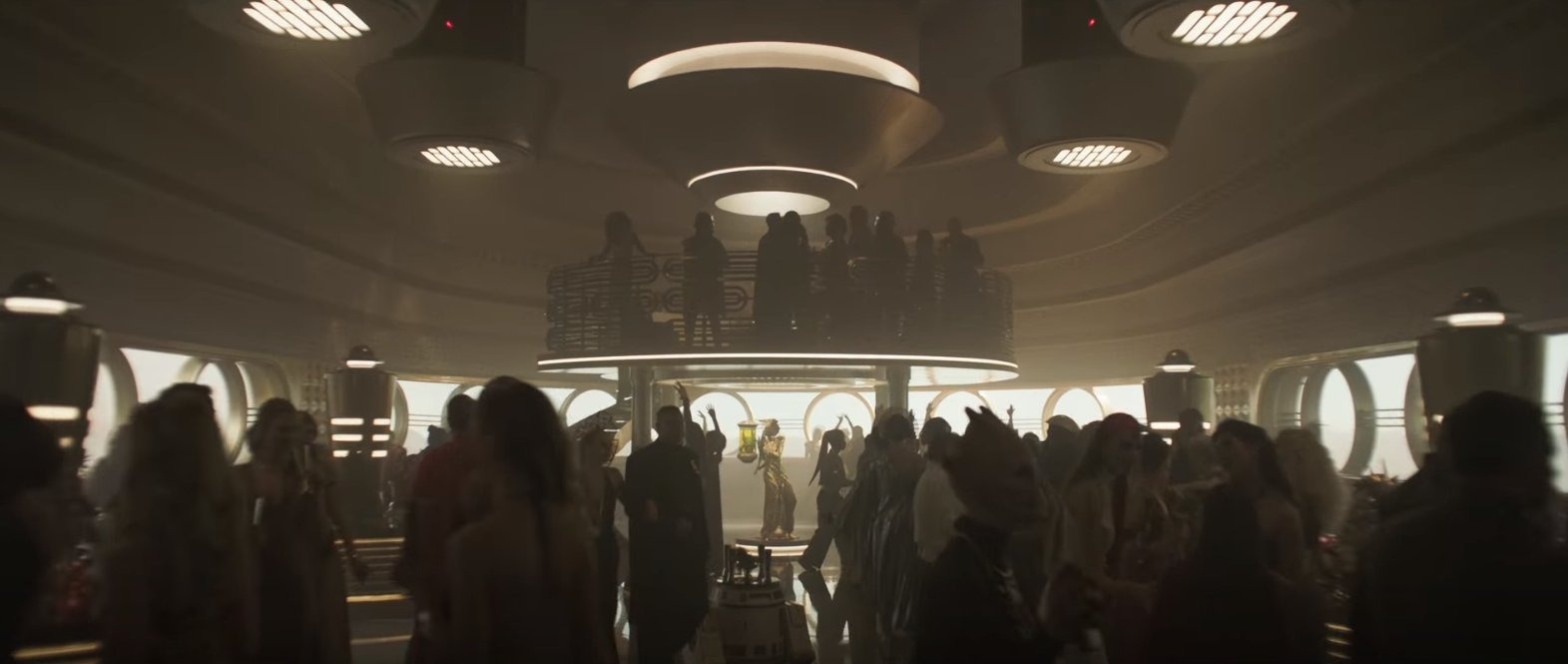 Clarke's Qi'ra looking elegant once again, but who is this she is talking to? Clearly distracted by someone else's entrance.
Han unbuckles his DL-44 holster in a standoff with some strange looking foes. One of which on the bottom right of the second picture looks a lot like the Boushh bounty hunter get up. Is Han facing off against a group of bounty hunters? Does he have a price on his head already?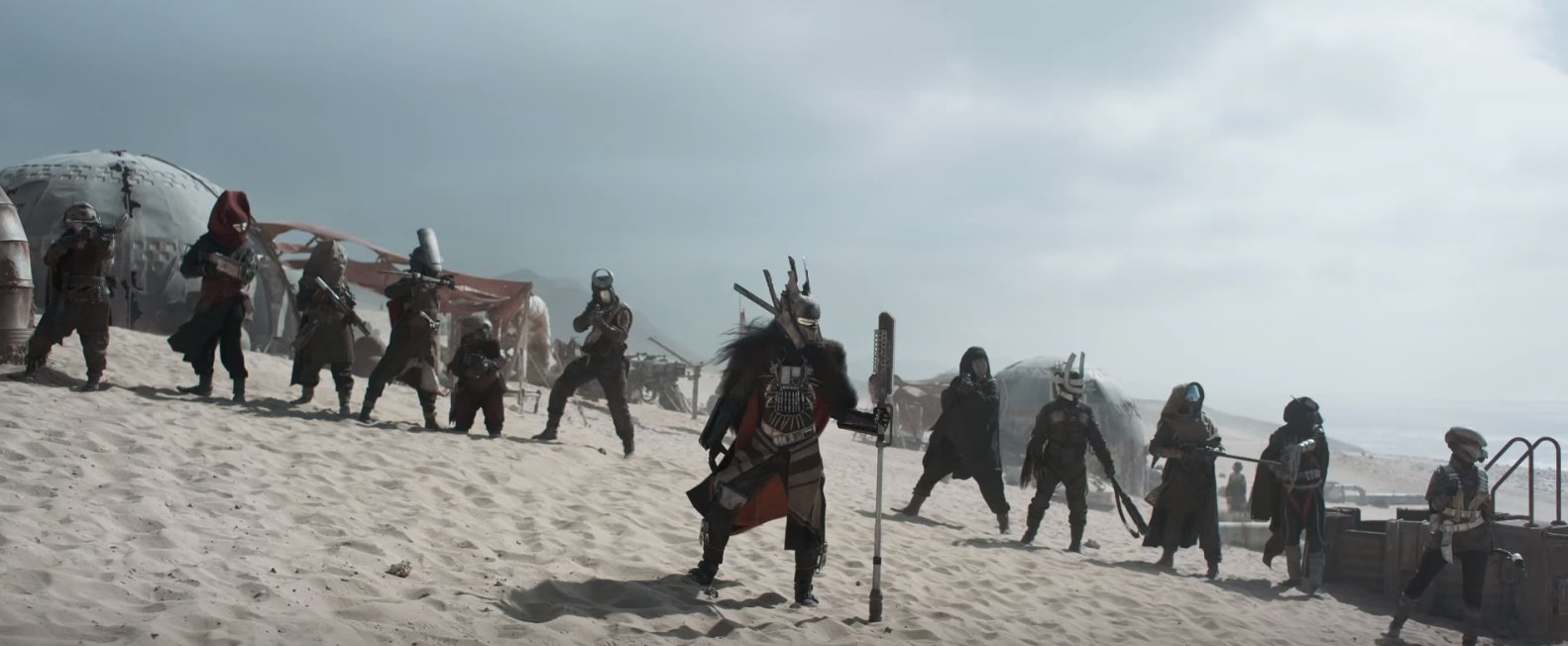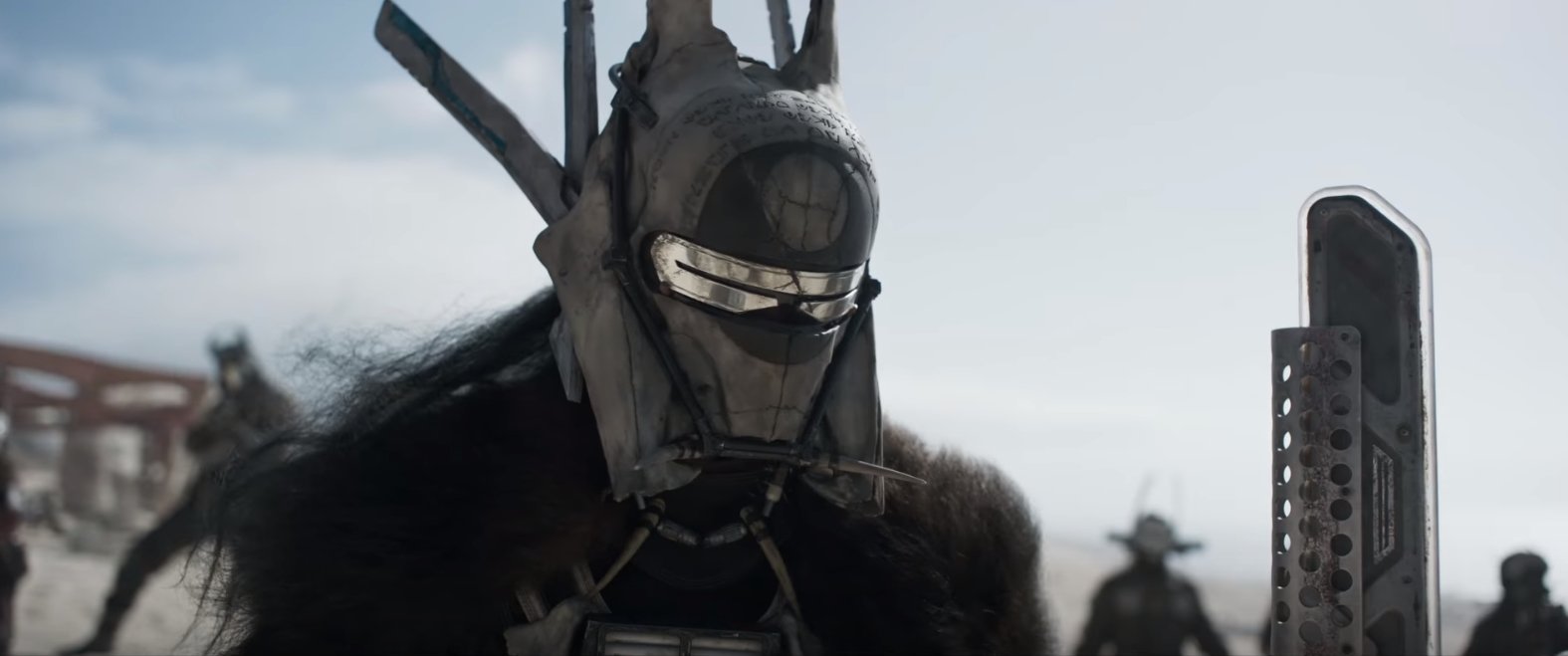 We see a brief clip of what will likely be our main villain wreaking havoc. I like how we didn't get too much of this character, leaves me wanting to know more! This single shot we captured here when looked at ever so briefly screams similarities to Darth Vader, but it is obviously not the Sith Lord as we see further down.
But who is it?
Here's a very good suggestion by Reddit member Regimas:
Spotted another OT reference! More evidence for Jabba's palace! from StarWarsLeaks
You can definitely see the similarities. This has to be Lando in his skiff guard uniform from Return of the Jedi. Very cool indeed.
Han flying a ship that looks similar to the U-wing from Rogue One and he is clearly flying out of quite the mess.
We aren't sure what the relationship between Qi'ra and Han will be but she appears to be challenging him a bit, something Princess Leia was very good at doing when they first meet in A New Hope.
"I might be the only person who knows what you really are."

"What's that?"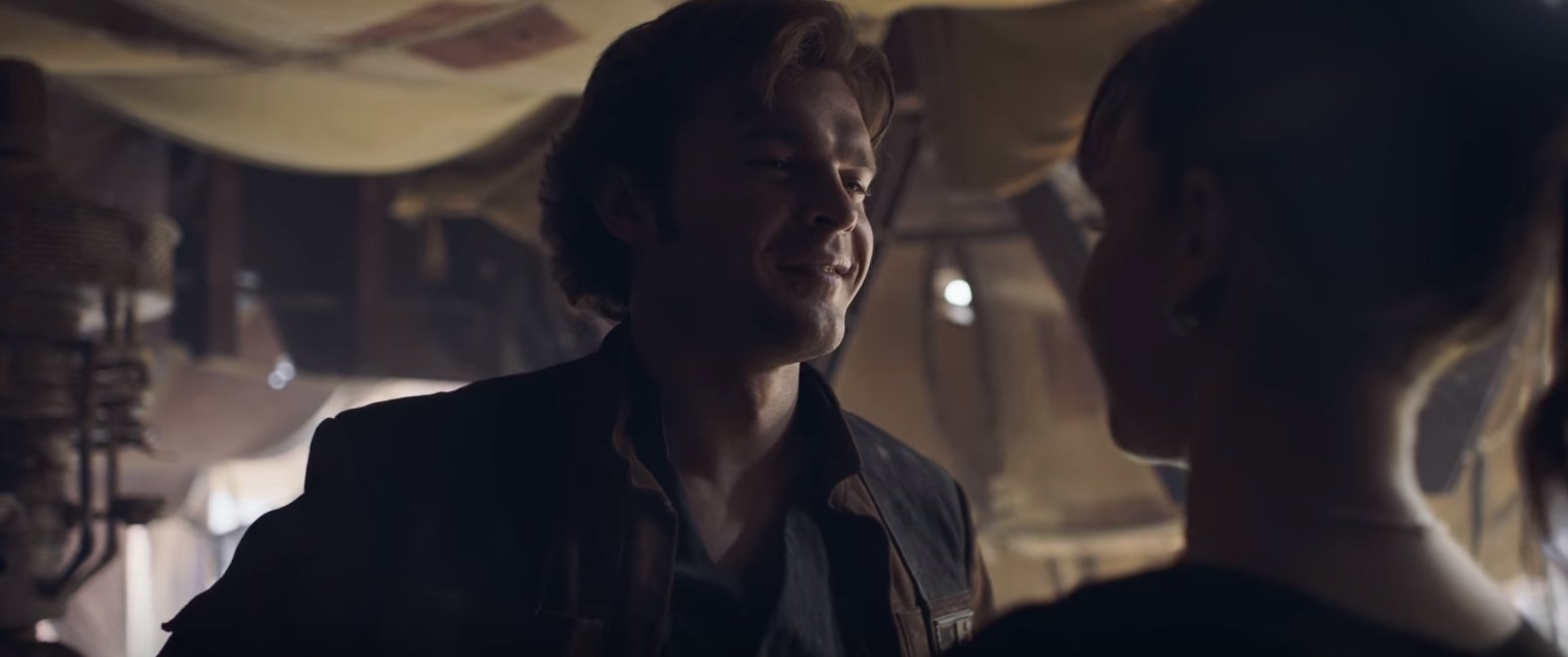 The main title screen appears with the "SOLO" logo, and then we get our final scene.
The final bit of the trailer has Han and Chewie in the Falcon, flying with Qi'ra, Lando, and Beckett aboard in a chaotic chase away from TIE Fighters, bombers, and a Star Destroyer
"Get ready."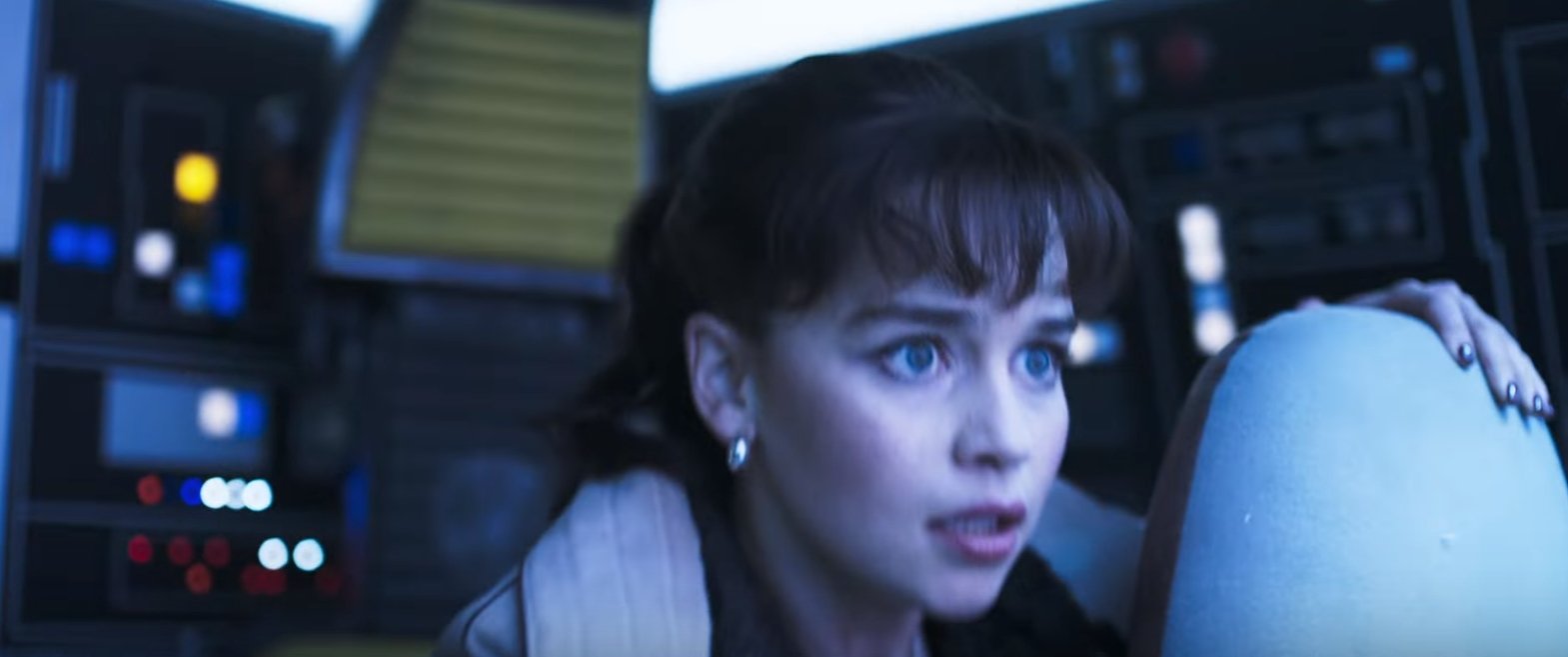 Han, as cocky and self-assured as ever turns to everyone in a line reminiscent of his cover up in A New Hope of "we're all fine here now…", or even in Return of the Jedi,  "It'll work. It'll work." Nobody writes Han Solo better than Lawrence Kasdan, and he appears to still have his finger on the pulse with this film's dialogue.
"I thought we were in trouble there for a second but it's fine…we're fine."
But they aren't fine, as we then see the Falcon is flying around some sort of thorn-tentacled creature before the clip ends. Lando looks quite concerned, as do the others.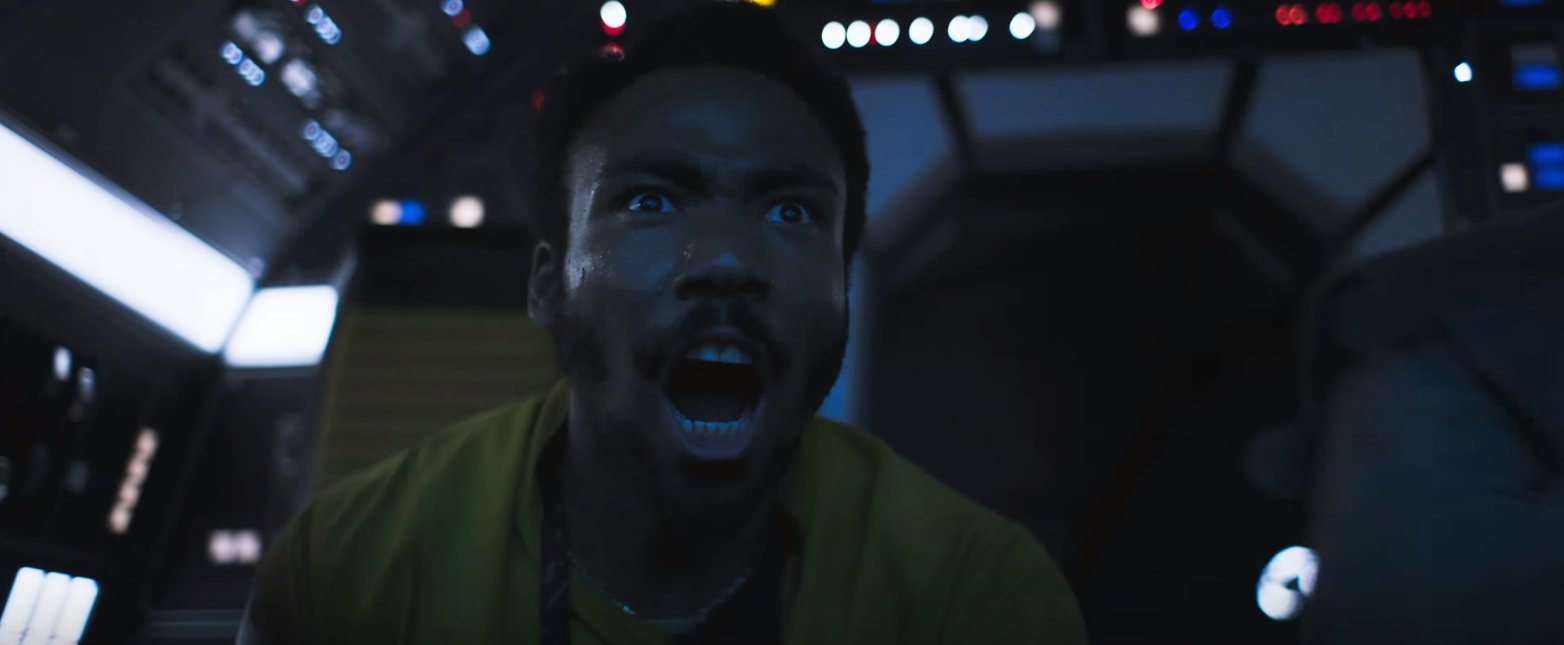 THE SUPER BOWL CLIP 
We have also screen-captured images from the clip that aired during the Super Bowl yesterday, so check all of those out right here!
Han is enlisting or being recruited for a division in the Empire. As we imagined, he wants to be a pilot.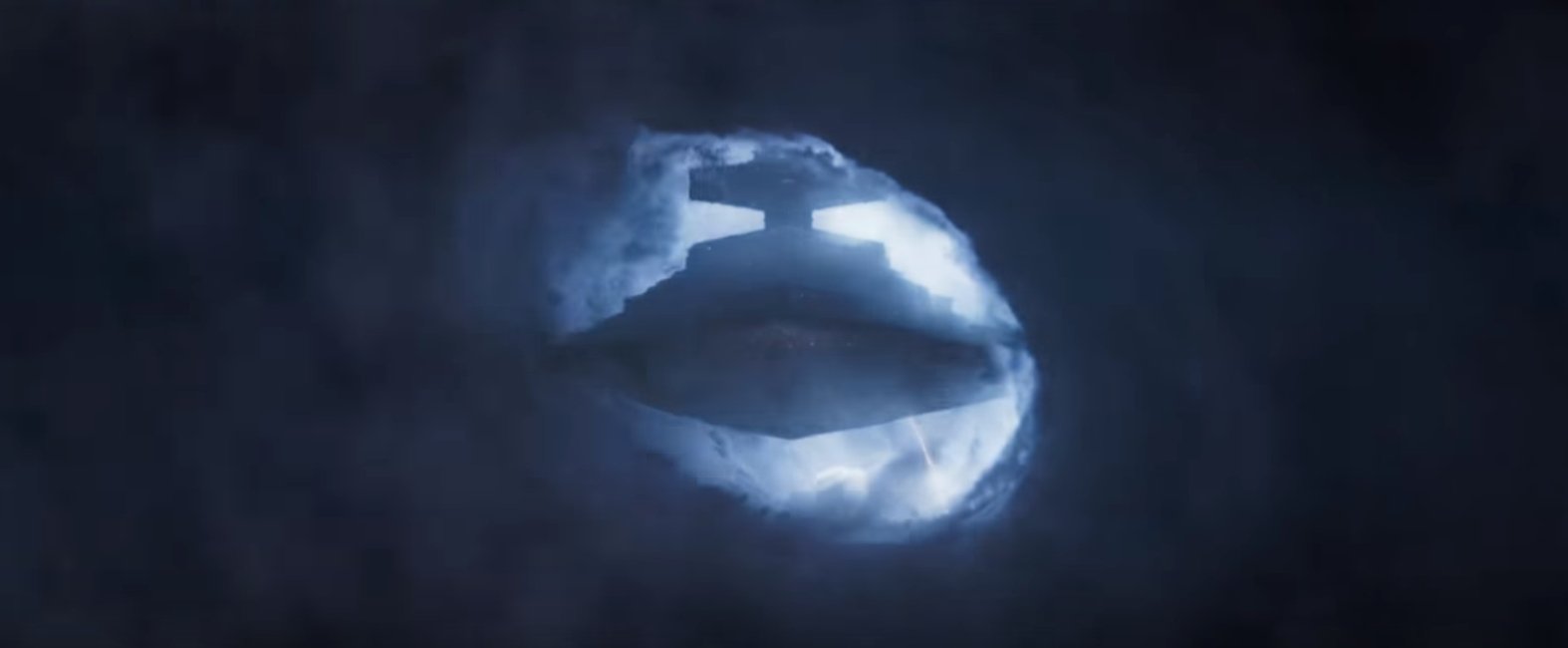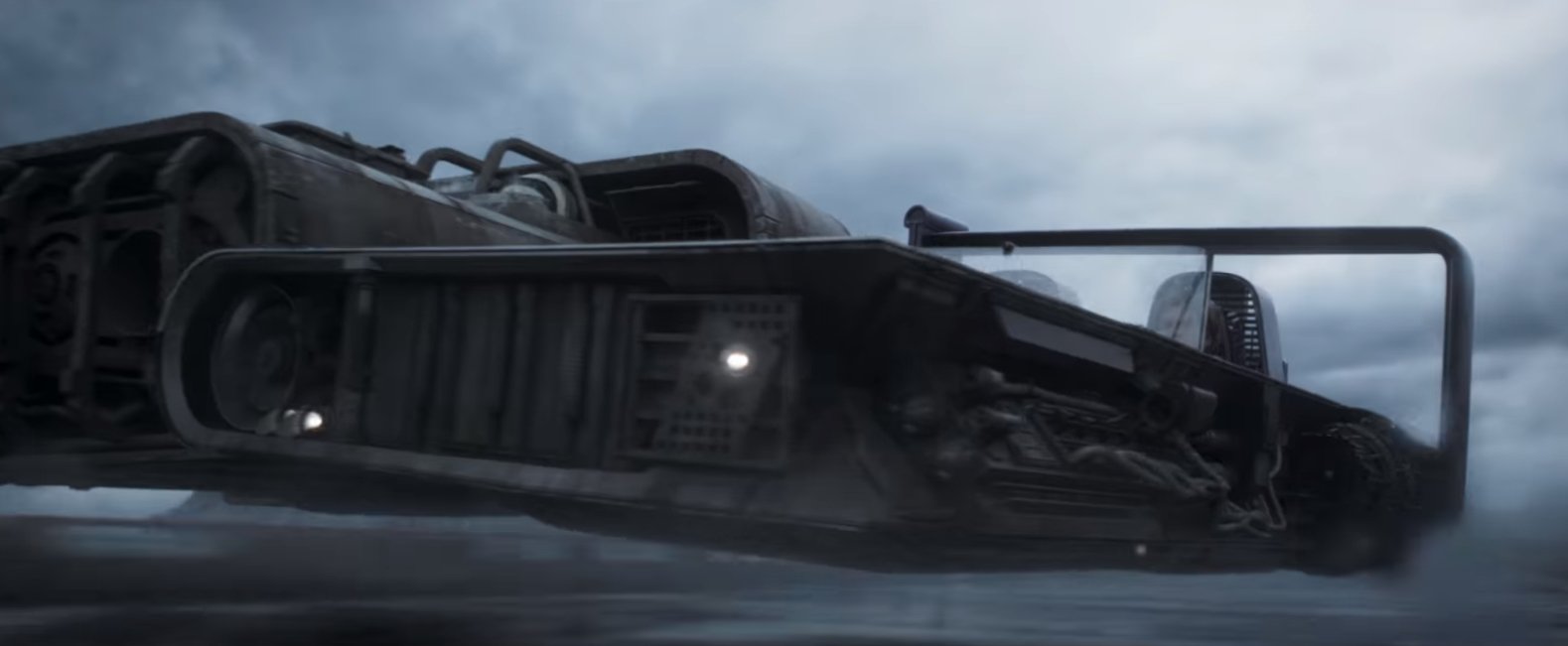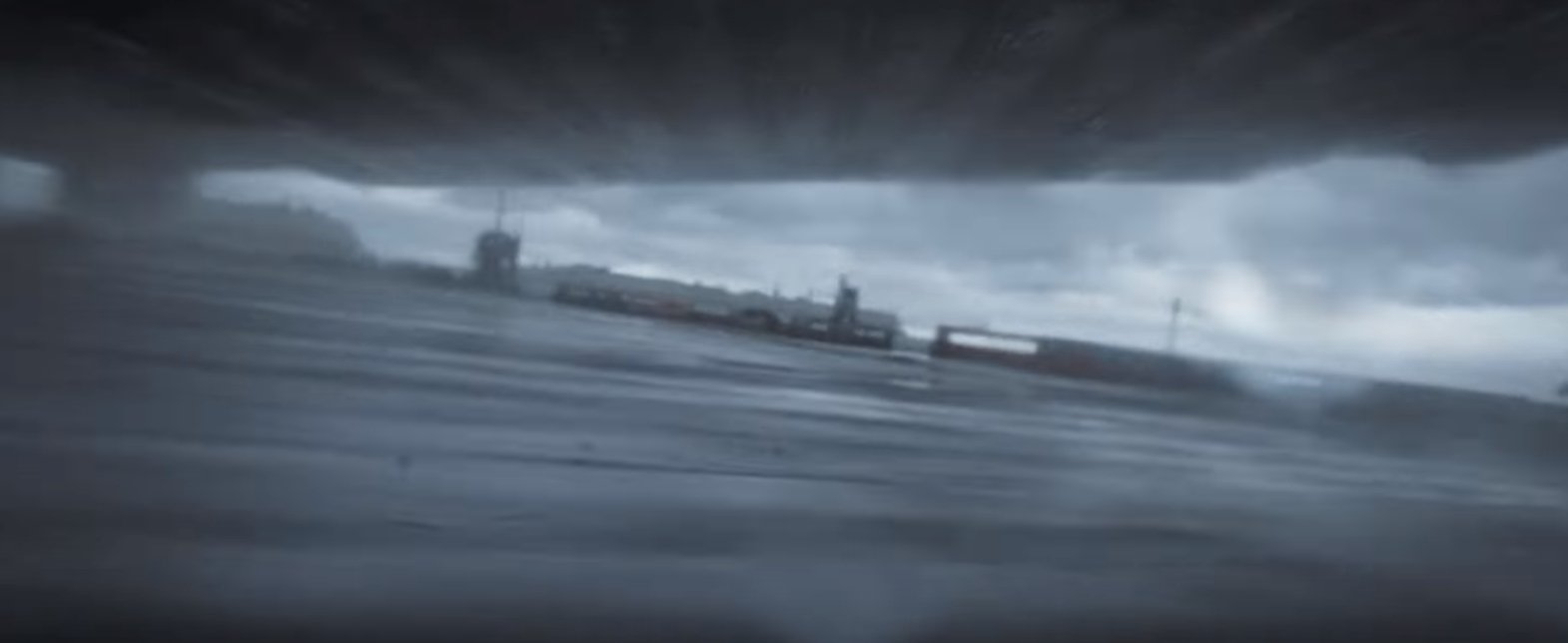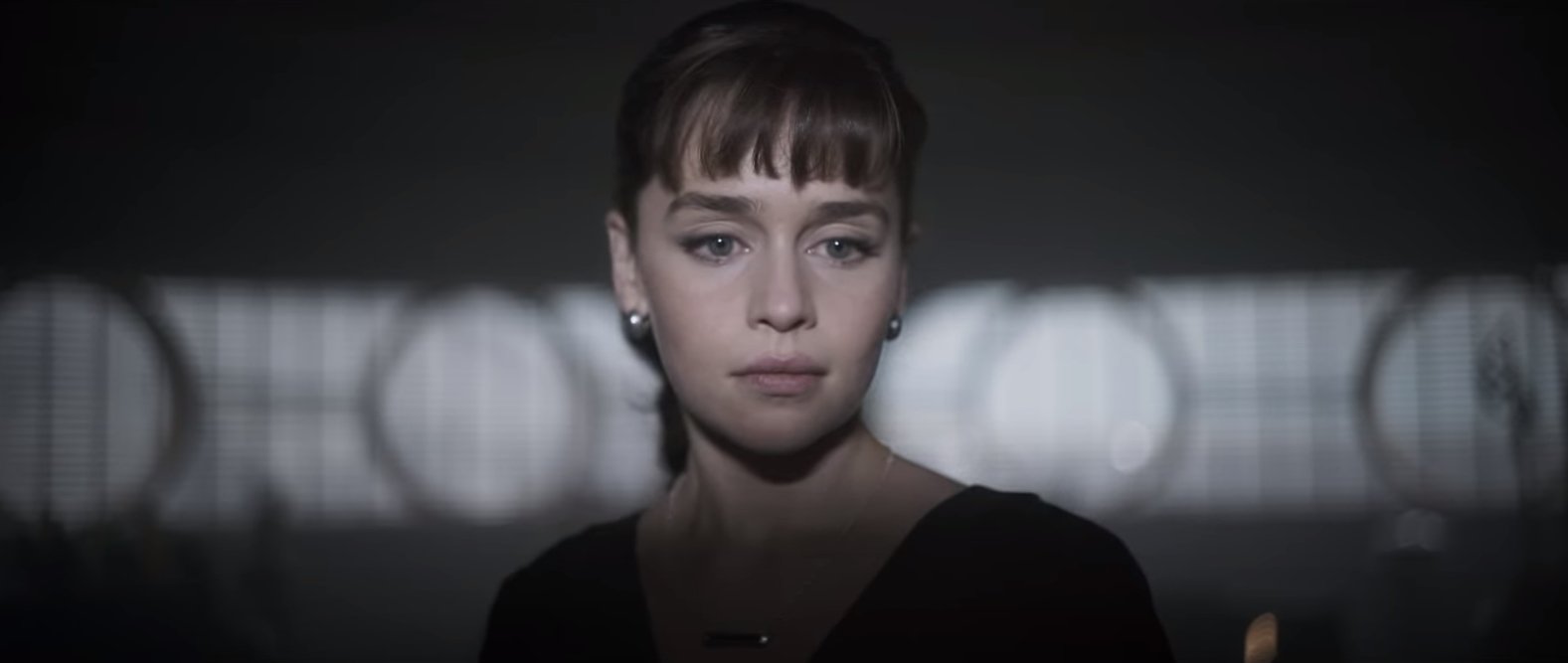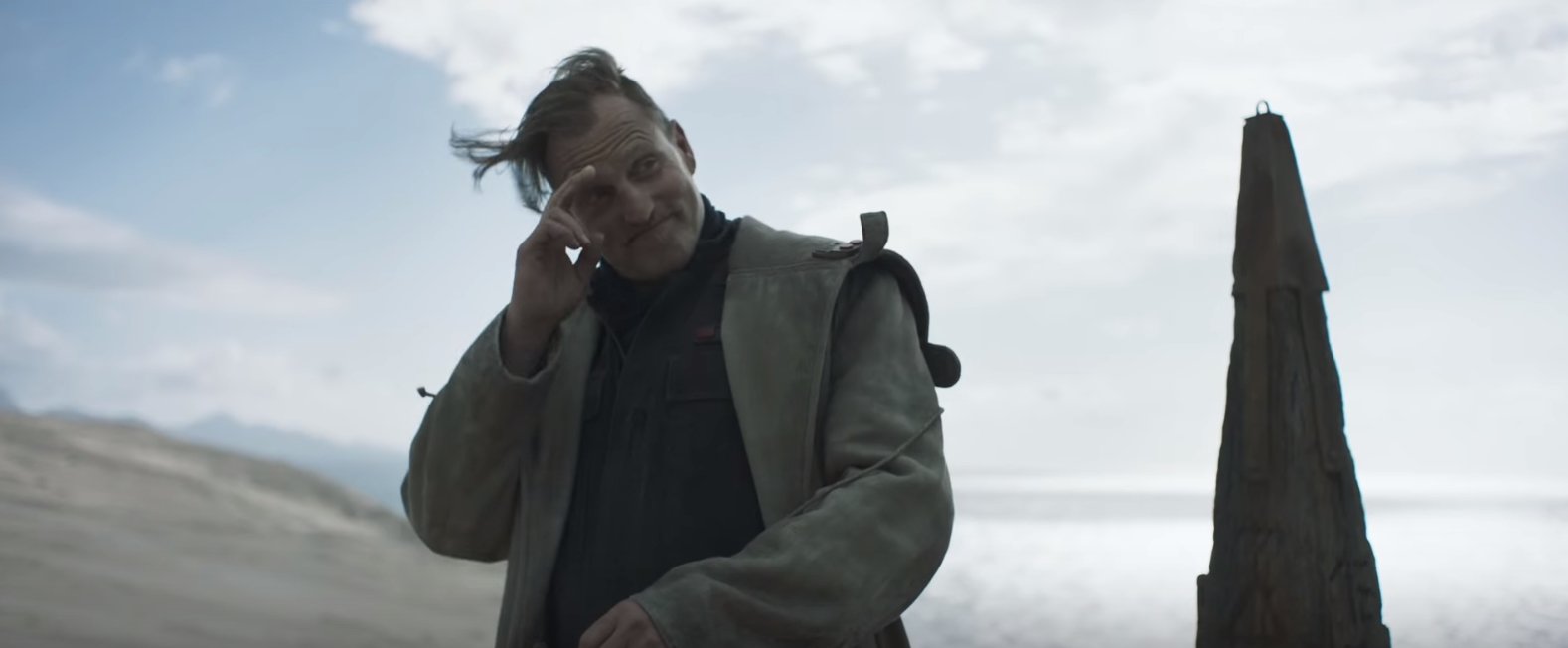 The club scene in the film will have some familiar species, as we see two Twi'leks on the right.
It looks like we will be getting another Star Wars tradition, a musical number in a club!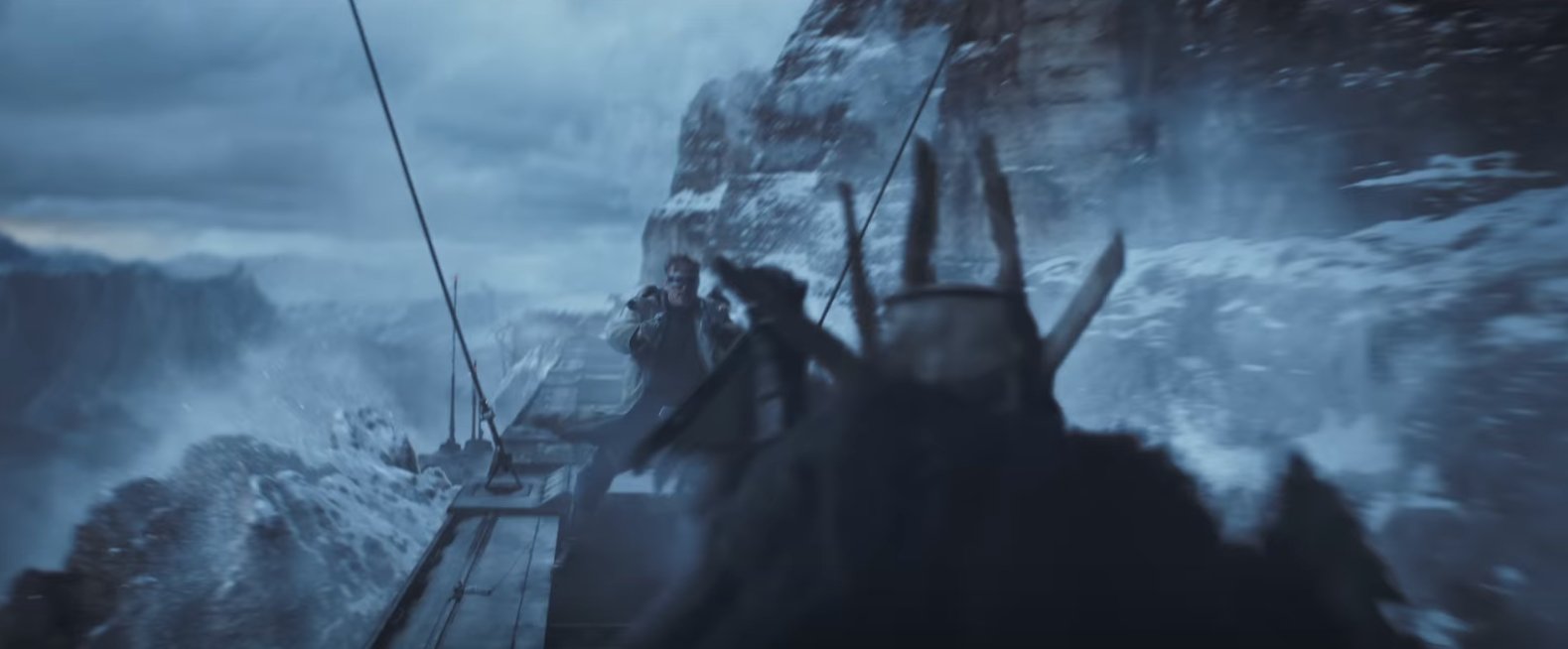 Will Han's mentor Tobias Beckett have a fateful showdown with our main antagonist on top of this train-like transport?
What did you think of the trailer? Is it what you expected? We finally hear and see our young Han Solo! There will likely be more clips and another full trailer to come as we are less than four months away from Solo: A Star Wars Story blasting off into theaters on May 25th!
You can find me getting the coordinates from the nava-computer @JohnnyHoey and we will have a FULL breakdown of the trailer on SWNN's official podcast The Resistance Broadcast on Thursday!
"For my ally is a good blaster at my side, and a powerful ally it is."
John Hoey is the Co-Lead Editor and Senior Writer for Star Wars News Net and the host of The Resistance Broadcast podcast
"For my ally is the Force, and a powerful ally it is."
Click HERE to check out and comment on this topic in our forum The Cantina