Star Wars Rebels Review: Iron Squadron + Rebels Recon. What Did You Think?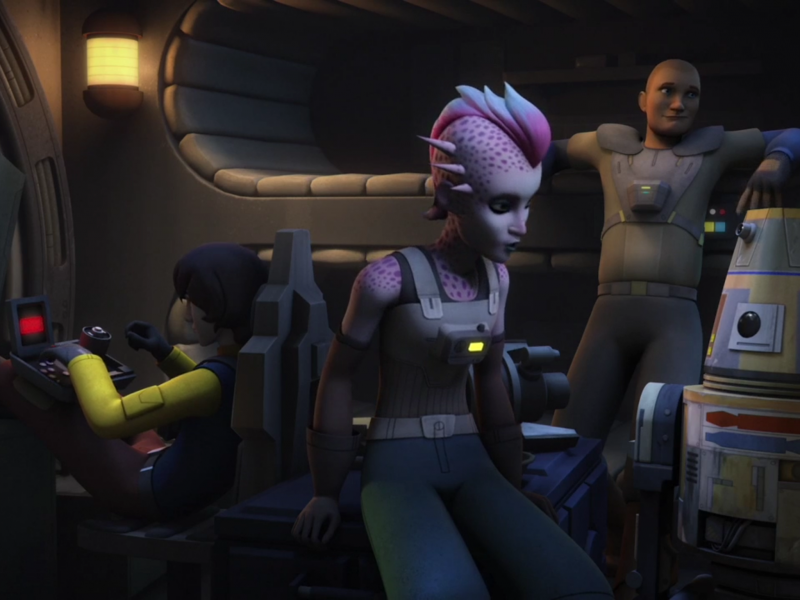 Rebels is back after ANOTHER week hiatus to give us "Iron Squadron," which reintroduces us to yet another Legends aspect. This time it's the famous ship of one Dash Rendar…THE OUTRIDER! Can this "Iron Squadron" episode match the quality of the fantastic previous episode? Does Dash Render make his first canon appearance? Let's find out!!!
SPOILERS BELOW!!!!!!!!!
What Worked for Me: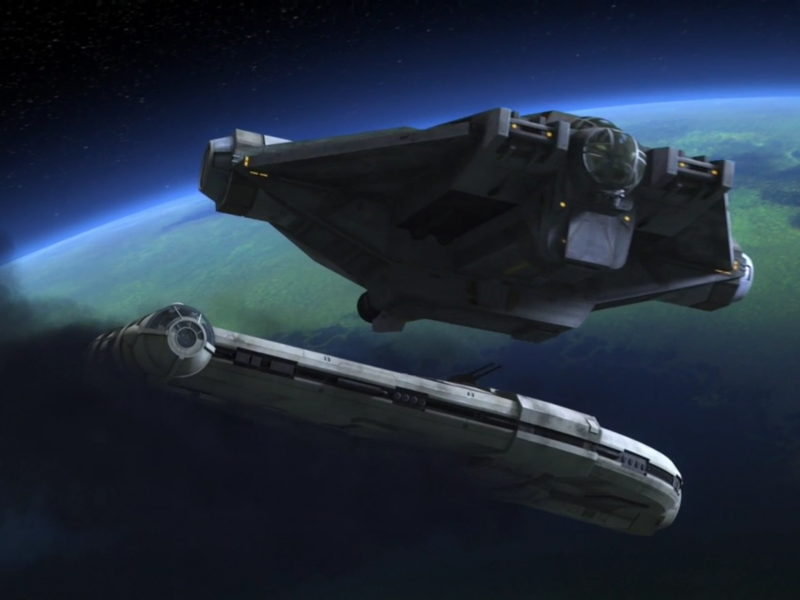 I was in 8th grade when the massive Shadows of the Empire event was happening. I knew that there was a new Star Wars movie happening, but the massive launch of everything that came with that story was a big deal for me. I knew that the Outrider ship and it's pilot were Han Solo replacements, since the story took place between ESB and ROTJ, but I have a certain fondness for those characters and that era. Seeing the Outrider on screen was a special treat. Yes, the Outrider was in the ANH special edition and I always thought it was cool that George Lucas put it in there. Same thing with seeing it on Rebels. Sadly, No Dash Render in sight…that we know of anyway. The Iron Squadron consists of three Ezra-like kids, but who knows; maybe one of them adopts the name of "Dash Render?" Never know (I know I am stretching).
The way the ships move in animation is really impressive. I know that I have been a broken record about this all season, but it really made the episode for me. The weightiness of the ships' movement reminds me of the films and IMO, that is an extremely hard task. The more space battles, the better, is what I say! Extra battles really could have helped this episode, but more on that later…
I have no idea why, but I really liked these two bickering droids going at it in this episode. People who read these reviews know that I am not a Chopper fan and I was surprised that I liked this so much. Maybe I love those cone-head droid designs? I don't know, but it was cute seeing those two fight and work together.
What Didn't Work for Me:
Too much of the episode takes place in the Outrider cockpit.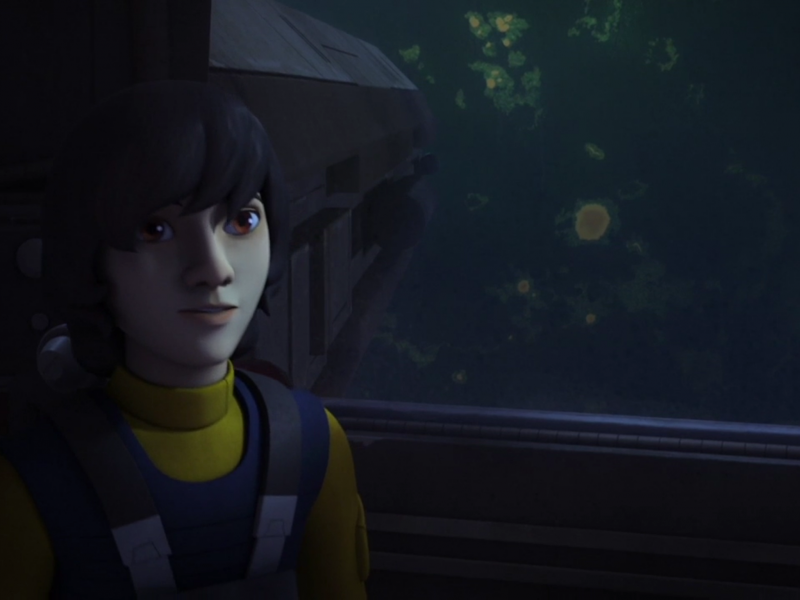 As much as I love the Outrider, this episode was somewhat of a drag to get through. I love space battles a lot, but it seemed that there was WAY TOO MUCH talking in cockpits to make this episode entertaining. Mart Mattin floating around in a busted Outrider seemed like an eternity for me. Yes, I am being dramatic when I say that, but that's what it seemed like at the time. I just wanted to keep pushing the story and the action forward.
Thrawn is…planning something…I think.
We all know Thrawn is up to something. What that is just has to drawn out in other FILLER episodes, I guess. There are those two dreaded words again: FILLER EPISODES! And that is exactly what this episode was. I love this version of Thrawn, but I pray that we won't get too many more episodes of Thrawn essentially testing the Rebels. He's already let them escape in previous episodes and we need to see him to step up soon without it becoming redundant. I have faith that will happen though.
Quick Hitters:
It's good to know that triangle waffles are essentially the hot pockets of a galaxy far, far, away…
Yeah…this episode wasn't my favorite by any means. This is probably the worst of the season, sadly. Luckily, it's not terrible, it's just not up to the high standards to which I hold this show. Obviously, Iron Squadron isn't done in the overall story of Rebels and I'm sure they have they bigger role to play coming up. This was just a means of getting them involved.
As always, I look forward to reading your responses of what you all thought of the episode!
Paul
You can follow me on Twitter @Hermann22
You can follow my Star Wars podcast @Blastercanonpod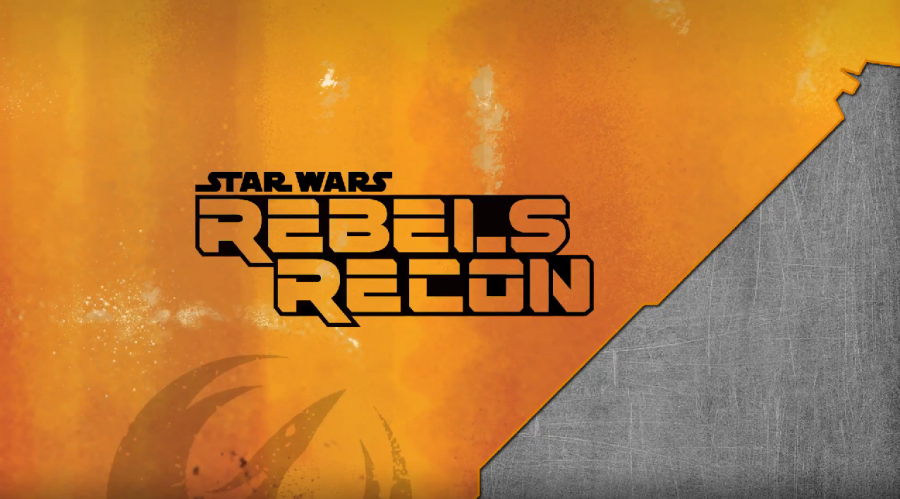 Also the latest episode of Rebels Recon has been released. Tell us what you thought about the episode in the comments section and check out StarWars.com's new video Rebels Recon #3.07: Inside "Iron Squadron".