Rogue One Scores Second-Highest Single Day For Ticket Pre-Sales.
After ticket pre-sales finally became available for Rogue One: A Star Wars Story, two of the biggest ticket-selling websites have revealed that the movie has just had the second-greatest amount of pre-sold tickets in a single day. According to IMAX Entertainment CEO Greg Foster, pre-sales in a 24 hour time period were greater only for last year's The Force Awakens.
From Variety:
Fandango and MovieTickets.com, the country's two leading digital ticketing services, both report that "Rogue One" was the biggest first day of pre-sales for the year.

Foster said that the Imax portion of those sales is "on the high end of the range of what the blockbuster biggest titles have done. There's a strong sense of optimism about the movie," he said, adding, "There's a sense that the consumer marketplace has embraced the film in its first 36 hours."
An exact figure for how many tickets were sold is currently not available. According to Deadline, current tracking for Rogue One places the opening somewhere in the $100M-$140M range in the United States and Canada. If pre-sales keep up like they have thus far, we could see the movie's tracking rise to the point where a $140M opening may even serve as the low end of opening weekend expectations. The best-case scenario for the movie would be that it gets Disney to end 2016 with an unprecedented $3B in sales at the domestic box office as long as Doctor Strange and Moana continue to do well – but the movie would have to work fast, since it would have to make upwards of $400M in 17 days if we count Thursday previews, which is a daunting (though not impossible) task. We'll be sure to keep you up to date with the latest in the finances of Star Wars movies as we get closer to their respective release dates, so stay on target with Star Wars News Net.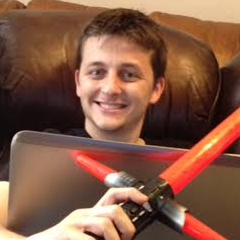 Grant has been a fan of Star Wars for as long as he can remember, having seen every movie on the big screen. When he's not hard at work with his college studies, he keeps himself busy by reporting on all kinds of Star Wars news for SWNN and general movie news on the sister site, Movie News Net. He served as a frequent commentator on SWNN's The Resistance Broadcast.