Scoring for Solo: A Star Wars Story is Finished as the Movie Kicks Off Its Promo Campaign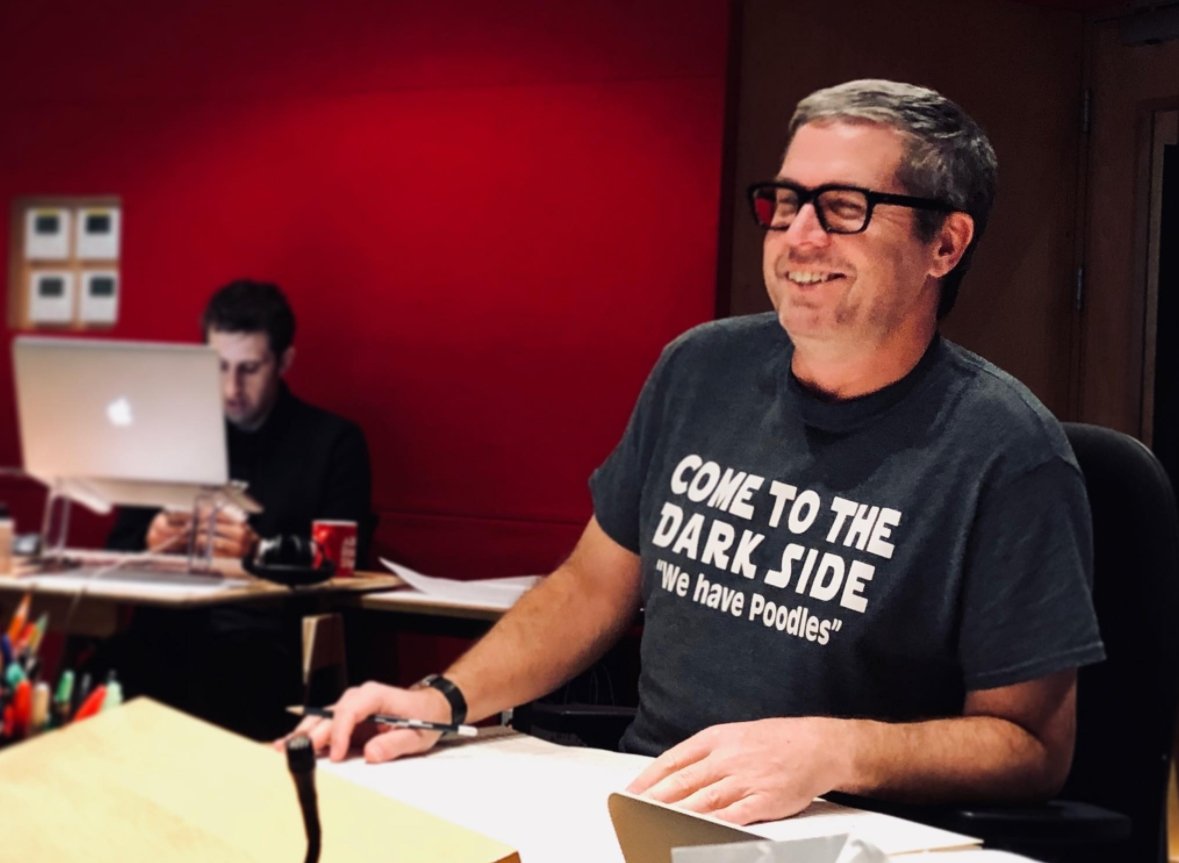 Just a few weeks after film composer John Powell announced that he had begun scoring Solo: A Star Wars Story, recording of the film's score has come to an end. The movie's director, Ron Howard, recently shared some words on Powell's contribution to the film via Twitter, and a recent tweet from Powell himself has confirmed that the score is ready. Now that The Last Jedi has been released on home video, the promotional campaign for Solo is in full swing. Punch it, Chewie!
First, here's a tweet from Howard from a few days ago as he was listening in on what he called a "strong and cool" score from Powell:
Rough day at the office? Howard has found the cure:
Here's Powell's tweet announcing the end of scoring. There's definitely an abundance of stringed instruments strewn about. I wonder if we'll get something more classical with this score or if it might have a more modern flair. If there was ever an excuse to use an electric guitar or cello (Wonder Woman theme anyone?) the Solo movie is the one. I guess we'll find out in May which direction Powell decided to take the soundtrack:
The above tweet followed Powell's initial post from three weeks ago:
As I mentioned earlier, now that the circle is complete on The Last Jedi, Solo has taken center stage. Here are a couple of tweets from Howard during the early press for the film:
Solo: A Star Wars Story releases on May 25th everywhere. Stay tuned to Star Wars News Net as we continue to bring you coverage on Solo and all other things going on in the galaxy far far away!
Jordan Pate is Co-Lead Editor and Senior Writer for Star Wars News Net, of which he is also a member of the book and comic review team. He loves all things Star Wars, but when he's not spending time in the galaxy far far away, he might be found in our own galaxy hanging out in Gotham City or at 1407 Graymalkin Lane, Salem Center, NY.