Exclusive New Footage from Rogue One and a Q&A Event Will be Live Streamed on Twitter on December 2!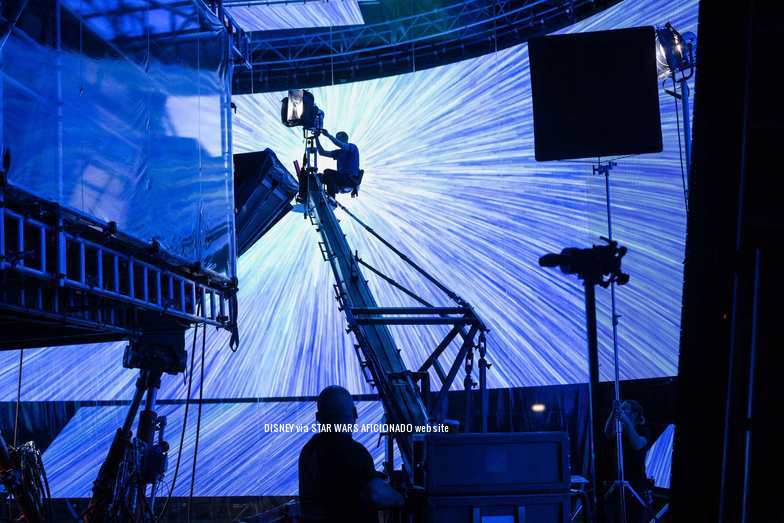 Today Twitter made a surprising announcement that they will be joining forces with Disney for a special live stream event on December 2 for Rogue One: A Star Wars Story. The live stream will be hosted by People and will feature a Q&A with director Gareth Edwards and cast members from the first spin-off film. Also the live stream will feature an exclusive new look at Rogue One.
The event will be streamed from a surprise location this Friday at 1 pm ET. Here's the announcement tweet:
It's coming.

A Q&A with the cast of @starwars #RogueOne streaming LIVE on Twitter this Friday at 1pm ET. pic.twitter.com/Cp1O7zyemu

— Twitter (@twitter) November 29, 2016

Also ComingSoon adds more:
The experience will give Star Wars fans a sneak peek of the highly-anticipated film ahead of its December 16 release date, and will include behind-the-scenes commentary during a live discussion with director Gareth Edwards, Lucasfilm president and producer Kathleen Kennedy, and cast members including Felicity Jones, Diego Luna, Ben Mendelsohn, Donnie Yen, Mads Mikkelsen, Alan Tudyk and Riz Ahmed. The Q&A will be hosted by People's Deputy Editor, JD Heyman. Fans can submit questions on Twitter for the cast to answer during the event by Tweeting with #AskRogueOne. Fans can also Tweet with the following hashtags and a Star Wars Twitter emoji will automatically appear: #RogueOne, #DeathStar, #StarWars and #StarWarsRogueOne.

"People come to Twitter to see what's happening in the entertainment world, and the conversation about movies, especially Star Wars, is constant on Twitter," said Anthony Noto, COO at Twitter. "Our collaboration with Disney and People will give fans fresh and exciting live Star Wars content that they can view and Tweet about all on the same platform."

"Disney and Lucasfilm are always seeking out innovative ways to tell great stories and engage with fans around the world," said Ricky Strauss, President, Marketing, The Walt Disney Studios. "We're thrilled to join forces with Twitter and People to create this can't-miss 'Rogue One' event that gives Star Wars fans a behind-the-scenes peek at one of the most talked-about movies of the year."

"People is thrilled to participate in the celebration of the latest release in the iconic Star Wars franchise," says Jess Cagle, Editor in Chief, People. "We have been covering Star Wars since the very first film hit theaters in 1977; our audience can't get enough of it."

People is also releasing a special newsstand edition on Nov. 30 called "Star Wars: The Secrets of Rogue One," featuring a VR bonus including goggles, in addition to the original People Special — Rogue One: A Star Wars Story, which is premiering Nov. 30 on the People/Entertainment Weekly Network (PEN).
The Rogue One live stream will be available worldwide to everyone. You don't need to have Twitter account. More at RogueOne.Twitter.com.