Star Wars Rebels Season 3: "Hera's Heroes" Review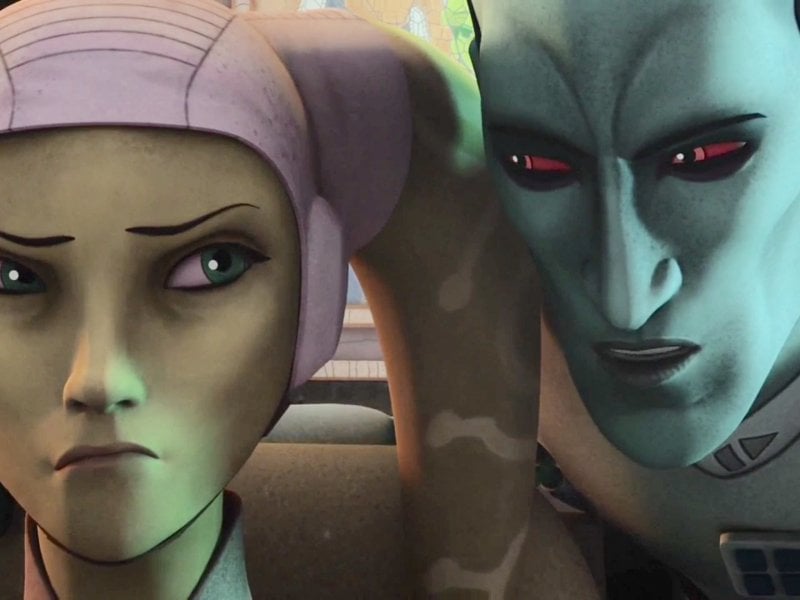 Rebels returns this week with a focus on Hera and her family ties. We go to Ryloth for the first time since The Clone Wars series, and Thrawn also makes his return to the show. What kind of impact did Thrawn have? Do we get more depth with Hera? Read below to find out!!!!!
SPOILERS BELOW!!!!!!!!!!
What worked for me:
So far, we have only received a glimpse of him from the season opener, but his presence alone was worth it. Legends fans will be happy to see Thrawn in action in this episode and no, I don't mean in a Kung-Fu kind of way. I mean in the analyzing of the culture's art sort of way. We get to see Thrawn in his full element and he indeed has a grander plan at work. He is calm, cool, and collected…for the most part. What I loved the most about this episode is seeing Thrawn show some emotion.
He's respectful to Hera and the culture she had lived in. He even looses his cool at the officer who disrespects the culture/art of the Twi'leks. I wasn't expecting that from him so soon and we get to see that Thrawn is a lot more complicated than I remember him being. To be fair, I have only read the comic book adaptations of the Timothy Zahn "Thrawn Trilogy"…so go easy on me.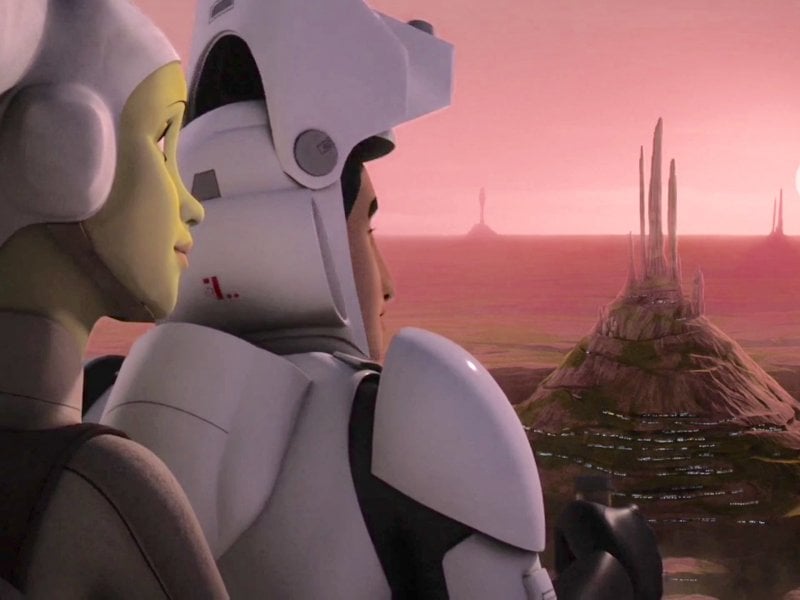 In the past, I have been HIGHLY critical of Rebels and the fact the show didn't really go anywhere but Lothal. Season 2 remedied this for the most part and I am thankful that Season 3 is continuing this. I loved Ryloth from The Clone Wars series and I loved seeing it again here in Rebels. Obviously, this Rebels series can't show off the more exotic parts of the Planet due to budget/time, but it didn't matter to me. Hera's home was a design that fell in line with all the other Galaxy's palace structures. Keeping these structures different, but familiar, is a constant challenge in Star Wars. I think the show succeeded in that in this episode.
Normally, this would be a part of my "Quick Hitters" section, but I got a kick out of seeing this armor again. The more this show can reveal of what Empire has to offer only adds to the enjoyment of it. For the most part, I think this show has done a great job of balancing new and old armor/vehicles. The more the merrier.

What didn't work for me: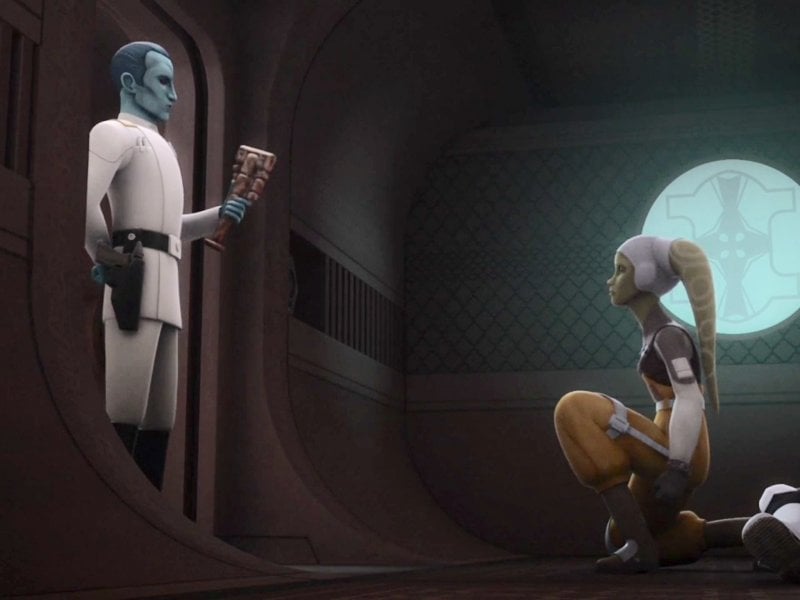 Now, I understand that Thrawn has to be used a certain way in the first place. My main issue was with Hera's motivation. She risks her life, her father's AND her crew for a…family heirloom? She even brings this point up to Ezra when she is captured, saying it wasn't smart. It felt out of character for someone who is a captain/leader of the Ghost. They could have found a different way to bring Thrawn back in or a better motivation for the Rebels to infiltrate Hera and Cham's old home. Granted, this is more of a nitpick than anything.
Quick hitters:
The beasts that you see in this episode originated from the Ewok film The Battle for Endor. They became canon in The Clone Wars series, shown as originating from Ryloth. (I love this Ewok film to death, btw).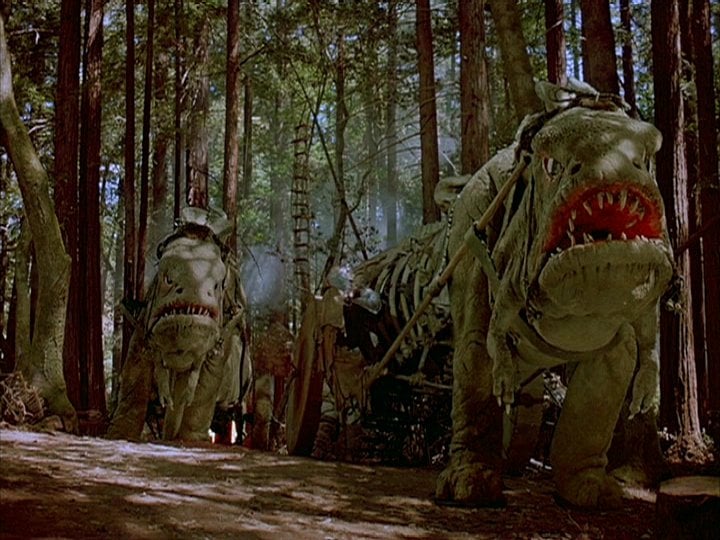 Chopper gets emotional looking at the old Y-Wing in which he was shot down, but I thought to myself…it wouldn't look like the ANH version because Chopper was shot down in the Clone Wars. Did I miss something? See below.
Four episodes in, Rebels is starting off stronger than the previous one. The smaller episodes seem better structured and more concise. Even with a weak plot, I really liked this episode. I come away just wanting more Thrawn. I know this won't happen, but I would love an episode focused on him and not the rebels, showing more of who he is and how deadly he can be. There is that novel we are getting this April, but I'm a greedy man. I want it all.
You can follow me on Twitter @Hermann22
You can follow my Star Wars podcast @Blastercanonpod