National Air and Space Museum to Display Poe Dameron's X-Wing from 'The Rise of Skywalker'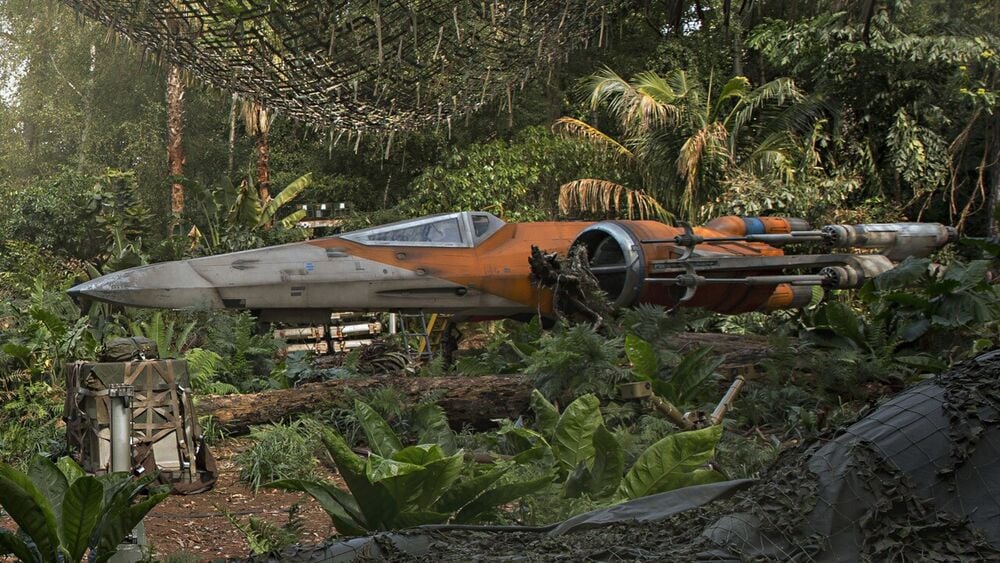 This bit of Star Wars news totally flew under our radar, but it's really cool.
The National Air and Space Museum, located in Washington DC,  announced on May the 4th that Poe Dameron's X-wing (from The Rise of Skywalker) is currently being restored and prepared to go on display sometime in 2022.
Look what's arrived in the shop for a tune up. 👀

If you see Poe Dameron around, let him know work on his X-wing is coming along nicely, and it'll be ready for display soon. #StarWars #MayThe4thBeWithYou pic.twitter.com/Ppcj1ADPmw

— National Air and Space Museum (@airandspace) May 4, 2021
The full-sized vehicle might not be 100% ready until next year, but visitors are supposedly able to catch a glimpse of it right now:
It will undergo conservation in the Restoration Hangar at the museum's Steven F. Udvar-Hazy Center, work that will be visible to the public when the center reopens May 5.
The reasoning behind the decision to showcase a starship from a Star Wars film is to highlight how important these works of fiction actually are for the development of new air and space vehicles, as they often inspire people all over the world to look to the sky and stars.
"Despite taking place a long time ago in a galaxy far, far away, Star Wars introduced generations of fans here on Earth to outer space as a setting for adventure and exploration… All air and space milestones begin with inspiration, and science fiction so often provides that spark—the iconic X-wing displayed amid our other spacecraft celebrates the journey from imagination to achievement."
Poe's orange X-wing, the second one he used during the Sequel Trilogy, will be the first Star Wars vehicle to join long-term display at the museum since the "Myth of Magic" exhibit in 1997. It will be displayed outside the Albert Einstein Planetarium beginning in 2022. Let us know if you're planning to drop by and take some pictures!
Francisco J. Ruiz is that guy who has watched Jurassic Park a thousand times and loves Star Wars. His hunger for movies is only matched by his love for video games. He graduated in English Studies from the University of Malaga, in Spain. As he keeps writing about what he enjoys (and doesn't) for websites all over, he's continuing his studies.