New Star Wars Books Incoming – Complete Locations & Year By Year: Updated Edition.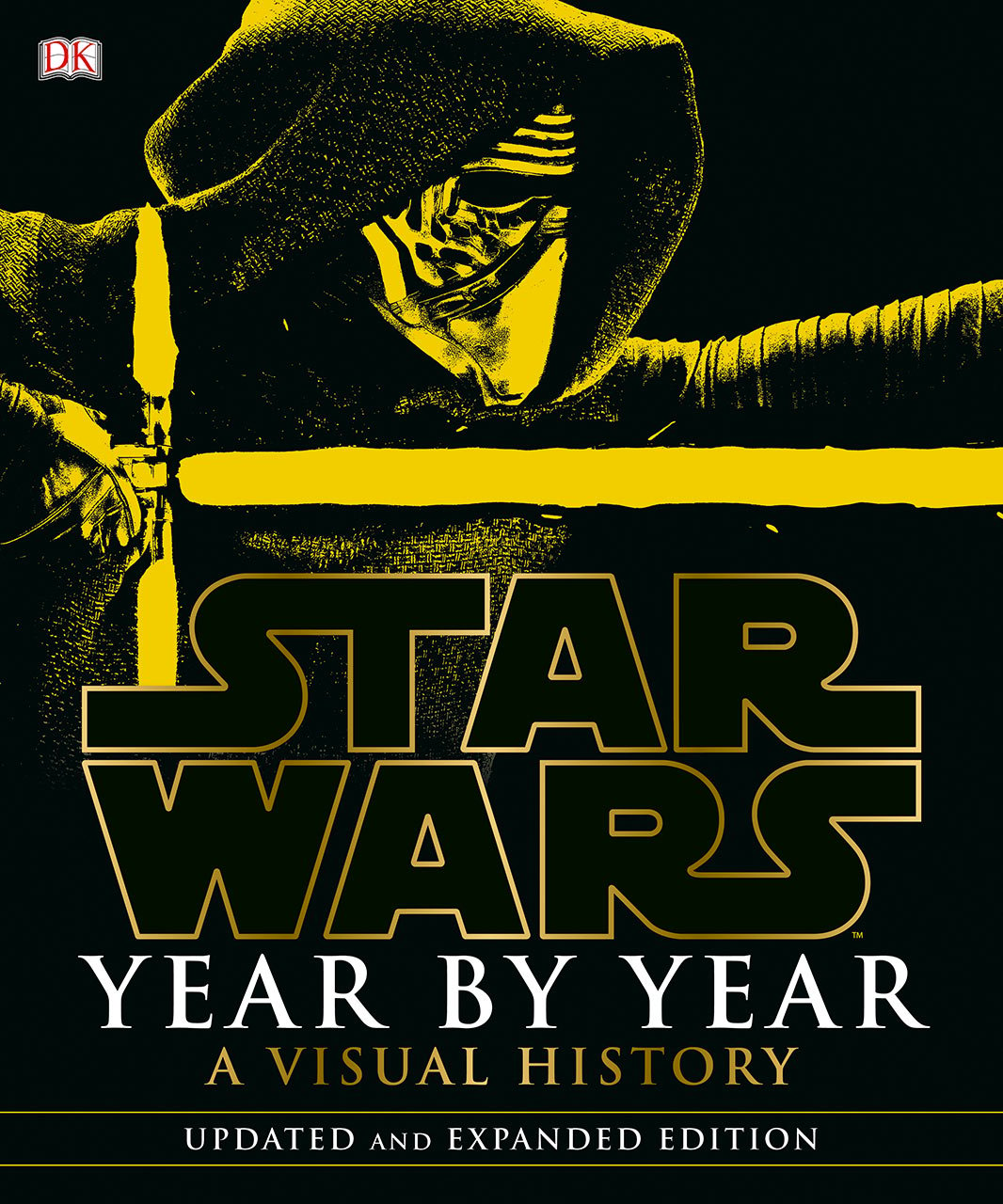 Two major Star Wars reference books from DK are set to arrive soon – Year By Year (Updated & Expanded Edition) and Complete Locations. Take a good look at a few images from both books after the jump.
From the official Star Wars website:
If a picture is worth a thousand words, then this month's new releases from DK Publishing are worth their weight in Jedi holocrons. Leading off the month is the mammoth book, Star Wars Year by Year: A Visual History, Updated Edition, coming out today. This new version adds new sections to the impressive timeline of Star Wars in our world, from the culture that shaped George Lucas as a young man now up to the year 2016. Like the rest of the book, whose first edition came out in 2010, these new entries, written by Pablo Hidalgo and often using art, photos, and other illustrations, take the reader through all the key happenings in the recent history of the Star Wars saga, including the development of The Force Awakens and other new films. And if you're more interested in the places of the films, the end of September brings the release of Star Wars: Complete Locations, a visual guide full of cross-sections and 3D maps of the structures, towns, battlegrounds, and worlds, out on September 27. With new sections covering The Force Awakens illustrated by Kemp Remillard and written by Jason Fry, the book showcases the details and history of key locations from the movies, from Naboo to Jakku, and from the Jedi Temple to Starkiller Base.
Included in the link above is a Q&A session with both authors, along with a series of images from both books (which we have mirrored below).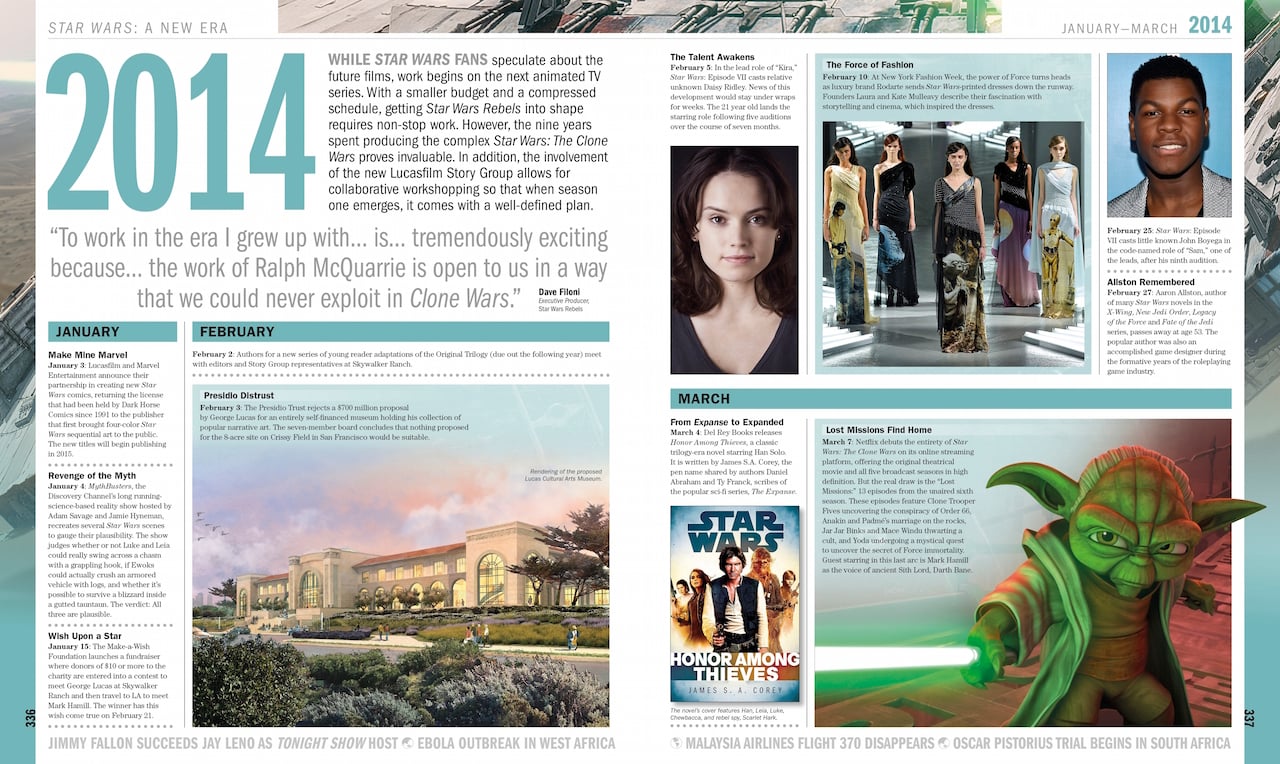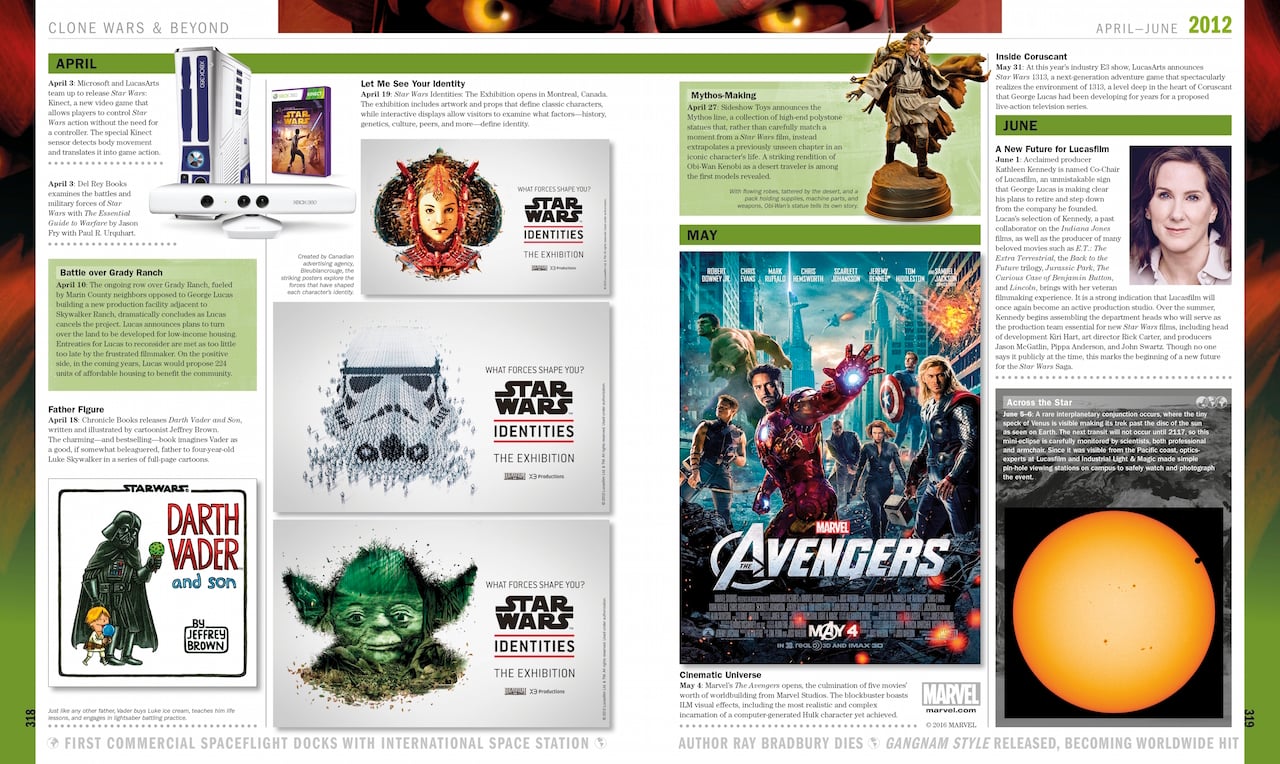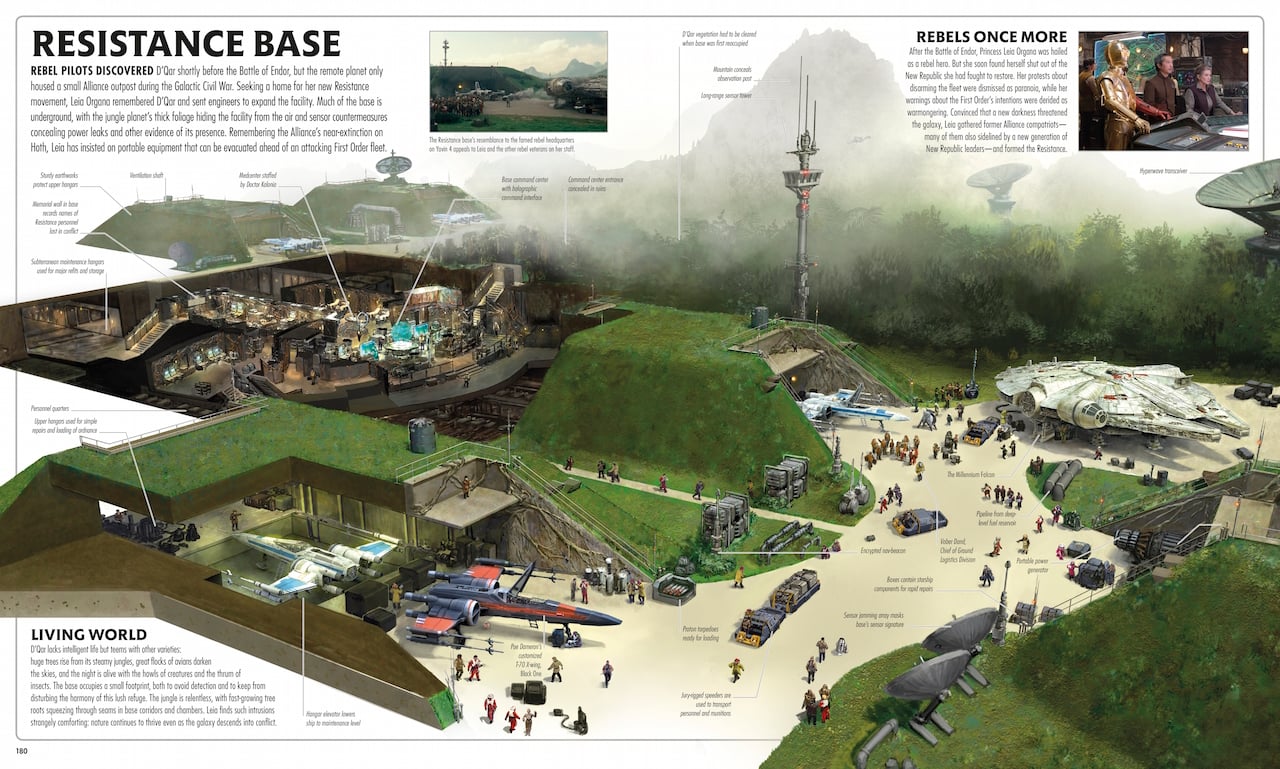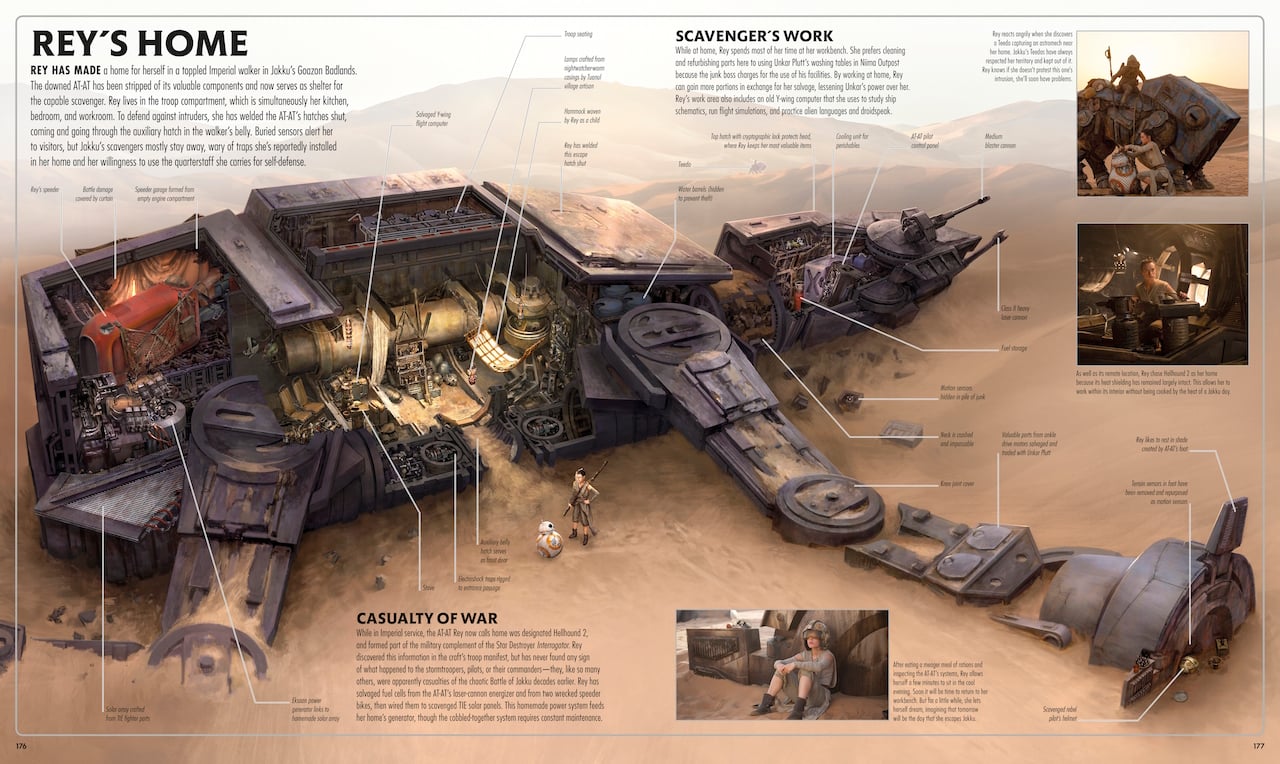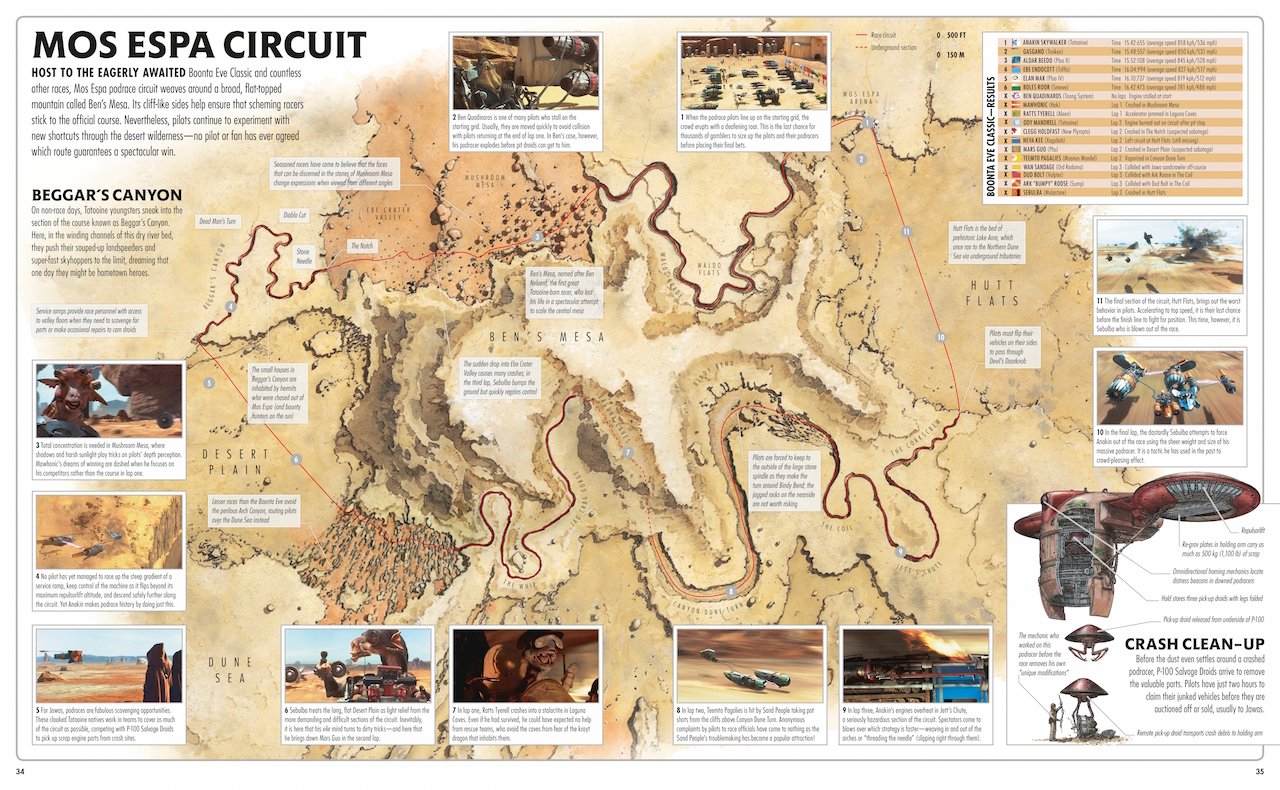 As mentioned above, Year By Year is on shelves now, and Complete Locations will arrive on September 27. Stay tuned to Star Wars News Net – your Force for news for all things related to the Galaxy Far, Far Away.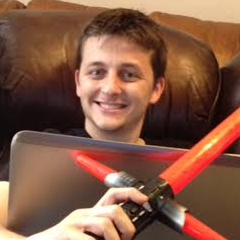 Grant has been a fan of Star Wars for as long as he can remember, having seen every movie on the big screen. When he's not hard at work with his college studies, he keeps himself busy by reporting on all kinds of Star Wars news for SWNN and general movie news on the sister site, Movie News Net. He served as a frequent commentator on SWNN's The Resistance Broadcast.