Dave Filoni to Oversee Lucasfilm Animation Department; Justin Ridge Takes Over as Supervising Director of Star Wars Rebels.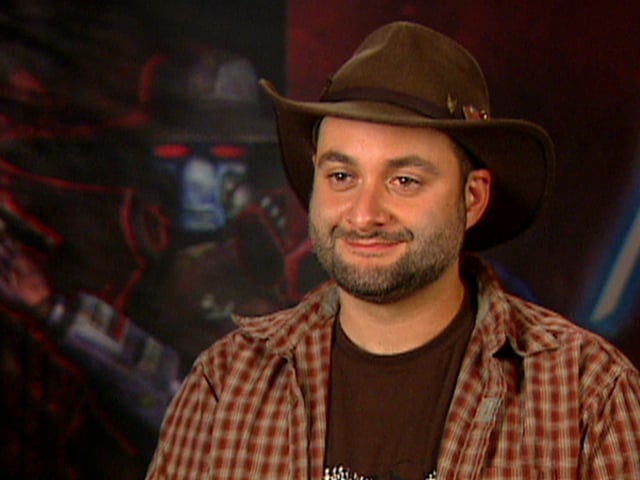 Not too long ago, it was indirectly confirmed that Lucasfilm were already putting another new animated series into active development – and as such, their next show would need a supervisor. It seems as though Dave Filoni took up that job at the expense of stepping back a bit with his role on Star Wars Rebels, but he selected someone else to take up his old position – fellow Avatar: The Last Airbender alumni Justin Ridge.
From Star Wars Underworld:
It seems there has been a shakeup behind the scenes at Lucasfilm animation. Big Shiny Robot is reporting that, as of the Season Three premiere of Star Wars Rebels, Dave Filoni is no longer the Supervising Director of the series. That's not to say he's no longer working on the series, he remains an executive producer and has been actively involved in the promotion of the new season. Filoni has held the title of supervising director on two animated Star Wars series now. He served in that role from 2008-2013 on Star War: The Clone Wars before taking on the role again (as well as the title of executive producer) on Star Wars Rebels in 2014.

The new supervising director is Justin Ridge, who's previously worked as an episodic director on The Clone Wars and Rebels. Ridge was one of the first people brought on board on Rebels, directing the Sabine and Zeb prelude shorts "Art Attack" and "Entaglement", which were released in the lead up to Season One. He also directed the penultimate episode of the first season "Rebel Resolve", as well as the Clone Wars episodes "Rookies" and "Holocron Heist".
We should note that this shake-up with the Rebels development series does not mean that Filoni has been fired from Rebels in any way – he's just moving up on the echelon of the Lucasfilm ladder to oversee all animated projects (Rebels included). His work will now be based around the big picture as opposed to the day-to-day work that Ridge will now handle. An official statement from a Lucasfilm representative about Filoni's involvement (courtesy of Big Shiny Robot) is as follows:
Dave is still just as involved as ever – overseeing all aspects of Star Wars Rebels production as Executive Producer and occasionally directing episodes. In many ways, mentoring Justin and moving him into the role as Supervising Director has made it possible for Dave to be even more immersed in the writing and story structure of the show as well as creatively overseeing future animation development. Justin started with Lucasfilm Animation on the first season of Star Wars: The Clone Wars and worked with Dave before that on Avatar: The Last Airbender, so they've been working together for quite some time.
Lucasfilm Story Group guru Pablo Hidalgo also pitched in with further clarification, noting that Ridge will still be consulting with Filoni on a regular basis.
@Garasha0 @RealFPJr Justin's stepping up. No one's stepping down. Dave is his George, one might say.

— Pablo Hidalgo (@pablohidalgo) September 24, 2016
@Coopx30 @Garasha0 @RealFPJr You can guess all you want, but I ain't telling. We got a lot of stuff cooking.

— Pablo Hidalgo (@pablohidalgo) September 24, 2016
Obviously, Hidalgo won't say anything about development of future Lucasfilm projects until the time is right to do so, but it certainly sounds as though Filoni's expertise with Star Wars cartoons would be better served for a future project rather than a show that has already hit its stride. In any case, Ridge's first episode as series supervisor will be tonight's double-length episode, "Steps Into Shadow" – stay tuned for our coverage of that episode and more as Rebels continues.
Grant has been a fan of Star Wars for as long as he can remember, having seen every movie on the big screen. When he's not hard at work with his college studies, he keeps himself busy by reporting on all kinds of Star Wars news for SWNN and general movie news on the sister site, Movie News Net. He served as a frequent commentator on SWNN's The Resistance Broadcast.