Cinematographer Bradford Young Hired for Star Wars: Han Solo.
Rising cinematographer Bradford Young (whose credits include Selma, A Most Violent Year, and this November's Arrival) has been selected to work on 2018's Star Wars: Han Solo, just a few months before filming is scheduled to begin.
From The Film Stage:
Bradford Young, the immensely talented cinematographer behind Ain't Them Bodies Saints, Selma, and A Most Violent Year, has just secured his biggest gig yet. Kris Tapley has confirmed he'll be shooting Phil Lord and Chris Miller's Han Solo prequel film. Set to begin production in January ahead of a May 25, 2018 release, the film stars Alden Ehrenreich in the lead role, but no other casting has been confirmed.

When it comes to deciding projects, Young told us, "The big chunk for me is when I meet this person, is this somebody I want in my life after we finish the process because film is a process. It's arduous. It's contentious. It's a struggle. It's beautiful. At the end it forges enemies and it forges friendships, so my requirement, top of the charts, top of the pyramid of requirements is that I can have a relationship with this person after I finish the process."
Given Young's body of work, this seems to suggest that the Han Solo movie might actually be quite a bit darker in terms of tone than what audiences typically expect from directors Phil Lord and Christopher Miller (21 Jump Street, Cloudy With A Chance Of Meatballs, and The Lego Movie). Presuming that the movie covers Han's checkered past and touches upon Chewbacca's life as a slave prior to his freedom and subsequent life-debt to the smuggler (as many have speculated that the movie will show those events), it wouldn't be too surprising to see the film have a higher drama-to-comedy ratio than the duo's other movies. Even still, the movie will likely retain many signature elements of their style.
Young has an interesting visual palette for Star Wars and should bring a unique look to the Han Solo film in a similar manner as Greig Fraser seems to be doing for Rogue One. It would seem that Lucasfilm is perfectly comfortable with bringing in talented cinematographers with strong styles and marrying them with the aesthetics of star wars to bring a unique look to the Stand Alone films, while seemingly maintaining the more traditional style for the main saga. As mentioned above, Young's next project to hit theaters is the sci-fi film Arrival, which should showcase his ability to work with effects and give us a bit more of a clue as to what we'll be in for from the next standalone film. The movie has already been met with critical acclaim based on its screening at the Venice Film Festival earlier this month, so it should be a good sign that he can handle big-budget genre movies in addition to small-scale character study films.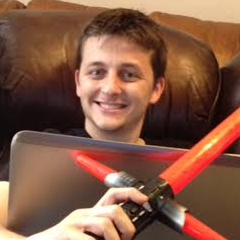 Grant has been a fan of Star Wars for as long as he can remember, having seen every movie on the big screen. When he's not hard at work with his college studies, he keeps himself busy by reporting on all kinds of Star Wars news for SWNN and general movie news on the sister site, Movie News Net. He served as a frequent commentator on SWNN's The Resistance Broadcast.