RIP Kenny Baker: 1934-2016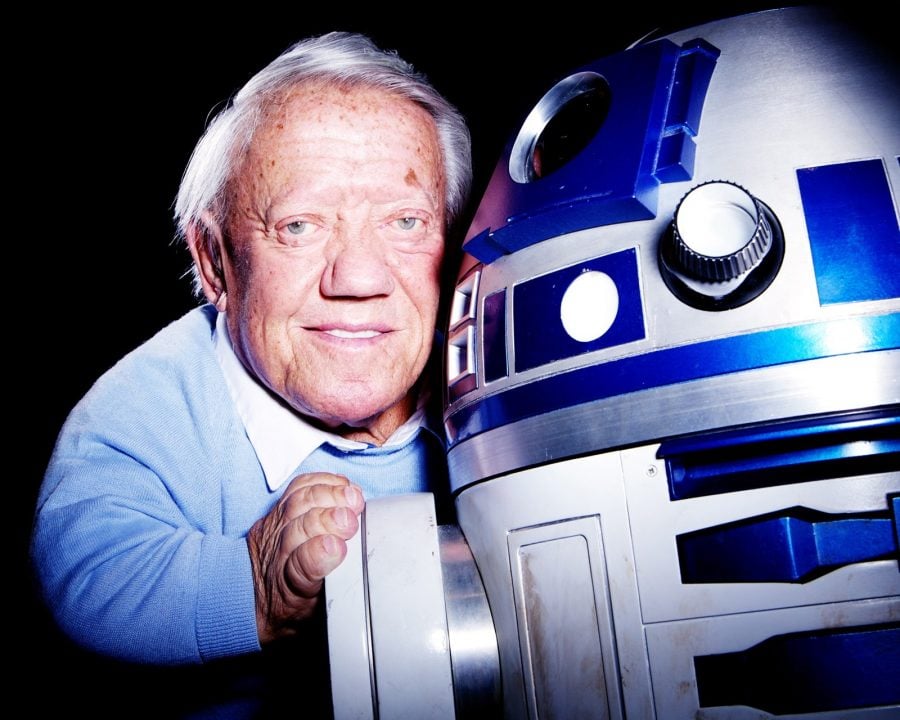 Sad news today for Star Wars fans around the world and across the galaxy – our old friend Kenny Baker has passed away.
Baker, who had been in ill health for the past couple of years, reportedly died earlier today. His niece, Abigail Shield, announced his passing in a brief statement to The Guardian:
"It was expected, but it's sad nonetheless. He had a very long and fulfilled life. He brought lots of happiness to people and we'll be celebrating the fact that he was well loved throughout the world. We're all very proud of what he achieved in his lifetime."

All of us here at Star Wars News Net echo Ms. Shield's sentiments wholeheartedly, and our sincerest condolences go out to Kenny Baker's family and friends. As the heart and soul of R2-D2, he's been part of our lives for longer than many of us can clearly remember. Although he certainly had other prominent film roles (I always really enjoyed his Fidget character in Terry Gilliam's "Time Bandits") it was Artoo for which Baker will always be fondly remembered by the world at large. Speaking for myself, I suspect that no matter who is cast in the role, to me it will always be Mr. Baker in that suit whenever I see Artoo in action.
And what a truly wonderful reason for him to be immortalized!
Clear skies to you, Kenny… and thanks.