New Rogue One Planet Name Revealed?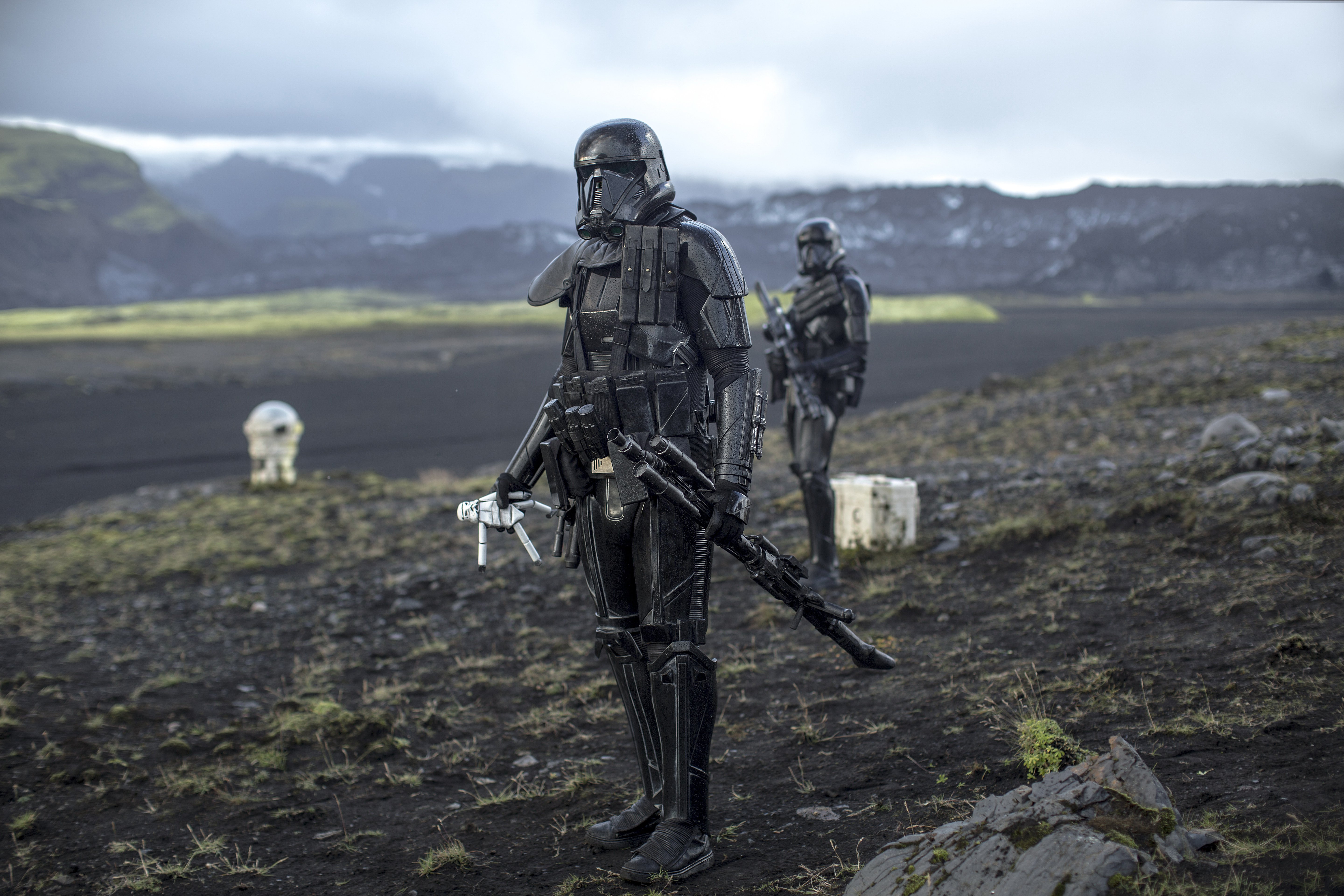 Two days ago an image with several Rogue One Black Series figures was posted on Instagram. It included several familiar characters like Kylo Ren, Rey and Jyn Erso, but also had a first look at the K-2SO, Cassian Andor and Death Trooper figures. The Cassian Andor figure seems to feature the name of a yet unknown planet on its packaging that might or might not play an important role in the movie. Read on for the full details…
POTENTIAL SPOILERS
Captain Cassian Andor, played by Diego Luna, is one of the main leads in Rogue One. What we know about his character so far is that he's an intelligence officer with a great deal of combat experience. He's the quiet type, and he was stationed at Yavin IV. He was assigned to keep an eye on Jyn Erso during their mission to steal the Death Star plans.
Here's the image that was posted by Instagram user jedi_skywalkerr (it was later removed):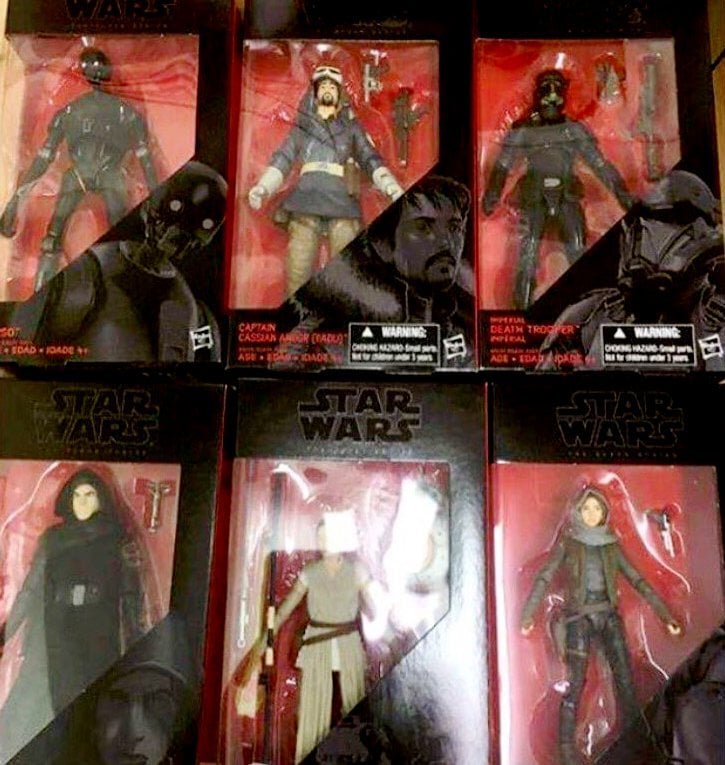 As you can see next to Cassian's name we have the name of the planet Eadu. That's a common Hasbro practice to include the name of the planet next to the character's name and the specific outfit he wears for that location. This is made to distinguish different toys of the same character. For example we have a Black Series figure with Finn as a stormtrooper and a Black Series figure with his Jakku outfit. The latter is named "Finn (JAKKU)".
What's interesting is that this figure's outfit matches with the one Cassian wears at the planet Jedha (image above). Why are we certain this is Jedha? Well, we already know that the planet Jedha was the home of spiritual warrior-monk and rebel Chirrut Îmwe. The planet was considered a spiritual home of the Jedi. (via Wiki)
The image above was revealed at Celebration Europe. If you connect the dots with the following two images, you will most likely come to the conclusion that this is indeed Jedha:
Now comes the question why the toy with Cassian's outfit that he wears at Jedha bears the name of another planet? The simplest explanation is that perhaps Eadu is the name of the city where we see (from the teaser and the BTS footage) the action sequence between Jyn, Cassian and the stormtroopers. From what we know and from what we've seen, it appears that Cassian and Jyn went to Jedha to recruit Chirrut. It's very possible that we will see something similar to the Magnificent Seven recruiting process in this movie. (Remember that Zack Snyder had pitched a Seven Samurai idea to Kathleen Kennedy long ago).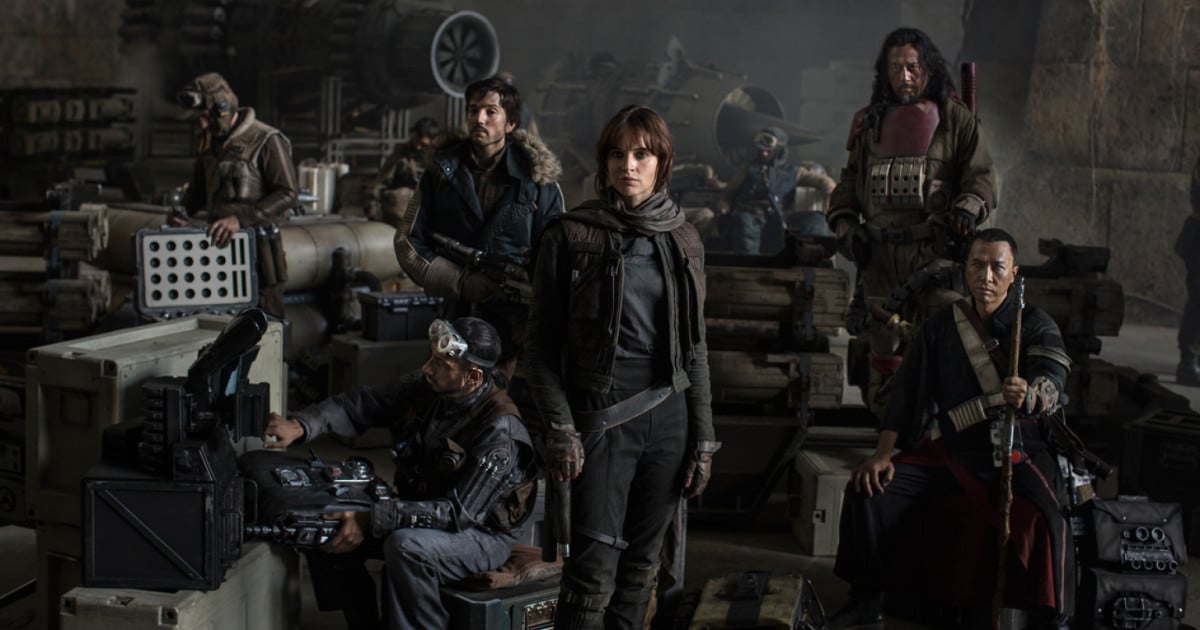 So if they are on Jedha trying to recruit Chirrut, perhaps they were on another planet before that trying to do the same with another potential candidate (perhaps one of the alien creatures, Pao and Bistan?). Cassian's outfit seems more suited for a much colder planet. From what we've seen Jedha very much resembles Tatooine and Jakku, but looks more populated. Cassian's outfit resembles the one Han Solo wore on Hoth. So another possibility is that Eadu is the name of a planet that has a much colder and perhaps snowy climate. Maybe they were on that planet before they got to Jedha, hence the mismatched outfit?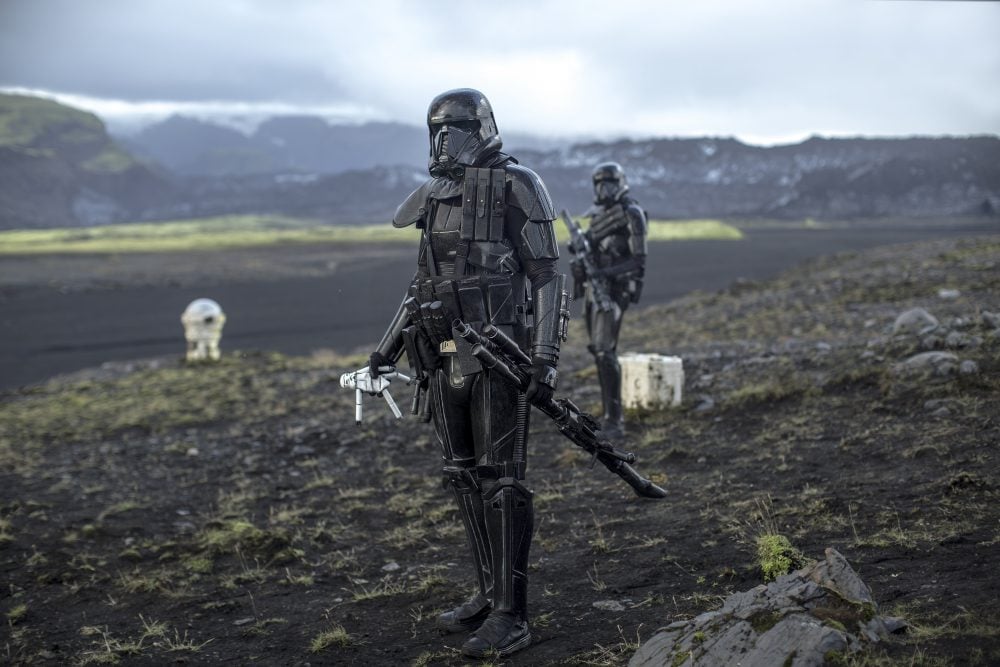 A very good bet is that the planet Eadu is the one we've seen with the Death Troopers holding the stormtrooper doll from the EW's coverage (image above). This scenery was shot in Iceland. You can't mistake that unique black soil. You probably remember our report from September 2015 where we shared some images from the filming location in Iceland. Local sites reported that Mads Mikkelsen was spotted in Iceland so he will definitely be involved in that scene.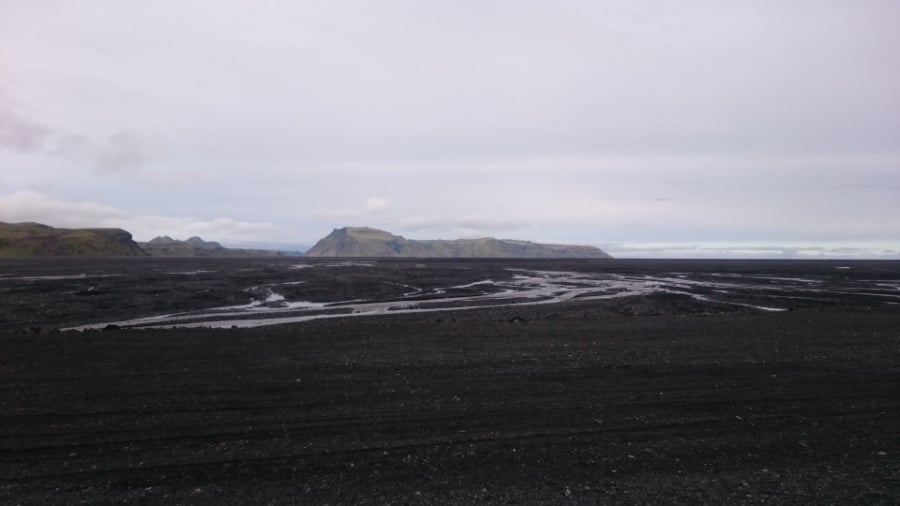 The Icelandic climate is much cooler and it's a much better match with Cassian's outfit from the figure. Could this be Eadu? Who knows. It seems like a good bet since it's the only scenery that doesn't match with what we've seen from the officially revealed planets. I guess we will find out soon enough.
Of course there is another, not so fancy possibility, which will make this whole article pointless and embarrassing. EADU could be an abbreviation of something. For example the U could stand for Uniform and the whole name to be just an abbreviation for the type of uniform Cassian is wearing on Jedha. Still, I've never seen previous Black Series figures use such abbreviation.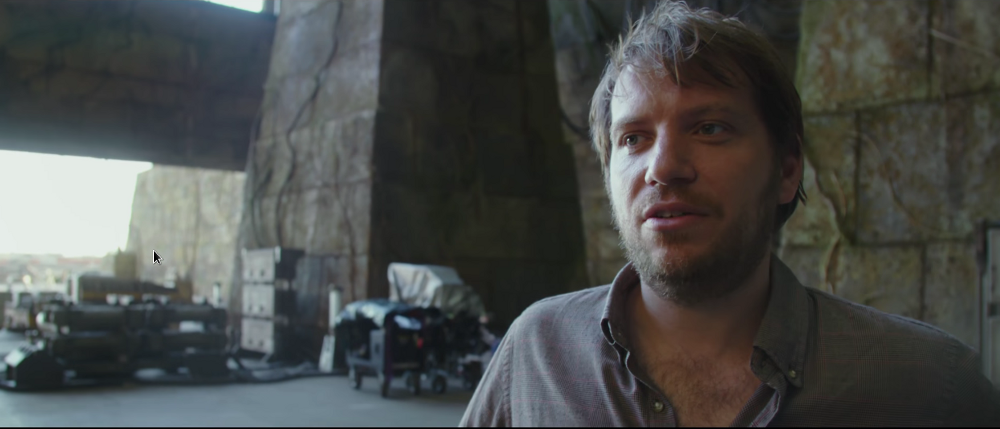 From all the Rogue One footage we've seen so far, we've seen three officially confirmed planets – Jedha, Yavin IV,  and Scarif. We already discussed Jedha above, and Yavin IV doesn't need an introduction.
Scarif is the third officially confirmed planet in Rogue One, where the climax of the movie will probably take place. Here's Wookieepedia's curious entry on Scarif:
Scarif was a secluded and tropical planet used by the Galactic Empire to house the construction of the first Death Star, an armored battle station capable of destroying entire worlds. The Empire built a major military installation on Scarif and excavated large swaths of land in order to build ships and supply the Death Star. An orbiting docking station housed several Imperial Star Destroyers. The planet was protected by an impenetrable deflector shield that enveloped the entire world.
The docking station with the several Star Destroyers thing sounds like a good opportunity for a space battle, something that we haven't seen in any of the Rogue One footage so far. And one could only wonder if we're going to get another mission for deactivating a shield in Star Wars.
If there is another planet part of the plot we will most likely see glimpses of her in the full trailer. We've tried to find a planet on the Star Wars galaxy map that has the name Eadu, but with no luck. The closest we got was Eriadu, the home planet of Grand Moff Tarkin and his family. We've all heard the rumors of Tarkin's appearance in Rogue One which makes perfect sense (and the BTS footage showed a character that had a huge resemblance with him), but this is most likely a coincidence.
Still, Eadu not appearing on the current canon galaxy map doesn't mean that it does not exist. As you see below the planets Jedha and Scarif have not been added as well. This will probably happen in the non distant future and we will keep you updated if new information is obtained.
And lastly, speaking of Cassian, here's an image with him and Bistan (aka Space Monkey) shared by the StarWarsMovies Instagram account that you might have missed. Actually this photo is not new as many sites are claiming. It was released on June 23 together with the other Rogue One photos by EW. For some reason the photo is no longer on their site, but you can see it HERE reported by the Playlist.
So what do you think? Do you think Eadu is a new planet's name or is it a name of a specific location or city? Or neither of those? What if it's just a boring abbreviation? Please share your thoughts in the comments below or join us in the Cantina forums for a friendly chatter over a glass of Corellian ale.
Special thanks to Cantina member Ganon136 for the heads up.