Lyra Erso Was Supposed to be a Real Jedi in Another Early Version of Rogue One
Entertainment Weekly's daily article dedicated to the Rogue One home release is here. This time Anthony Breznican reveals that at some point Jyn's mother Lyra Erso was a Jedi, which death was supposed to happen during the Prequel Trilogy.
From EW:
"The prologue, at one point a long time ago, was going to be the Empire coming to kill the Jedi," says director Gareth Edwards. "And Jyn's mom was going to be a Jedi. We were witnessing one of those kills and Krennic would be the person sent to do it."

"Our instinct told us that we wanted a scene where Jyn is orphaned because of what Krennic does, which sets her on her path of being a child of war," says Edwards. "The problem was that the second you make her mom a Jedi you spend the entire movie questioning whether Jyn is a Jedi or not. Eventually, we came up with the idea that her father should have designed the Death Star. That became a stronger way into the stealing of the Death Star plans. We let go of the mother being a Jedi, and she became just a rebellious mom."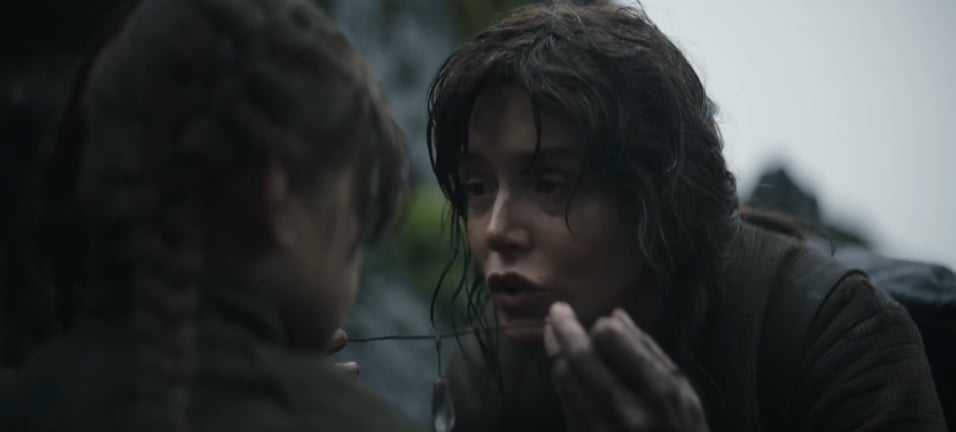 In the abandoned Jedi prologue, when Krennic and his Deathtroopers arrive at the Erso homestead, they would have ended up facing not a jittery Lyra Erso slinging a blaster, but a calm, collected fugitive Jedi, drawing her lightsaber to protect her daughter — and her husband.

"Her mother was a Jedi Knight who was hiding out. But her father was still the scientist," said Gary Whitta. As the story developed, Galen Erso's involvement in the Death Star and the manipulation of Kyber crystals, which are the key element in lightsabers and the Imperial battle station's planet-killing laser, became Jyn's other motivation.
This is another example that the director and the writers chose the correct way to develop the story. While having a Jedi in the movie sounds exciting, it wouldn't have served the purpose of the story. Another great choice. With all these revelations, I am even more convinced that the theatrical version of Rogue One that we got is the best possible scenario. What do you think?
For the full article go to EW.
Tomorrow's story from EW will be about Bodhi Rook, played by Riz Ahmed, who at some point was an entirely different character.