A First Look at Hasbro's U-Wing from Rogue One: A Star Wars Story!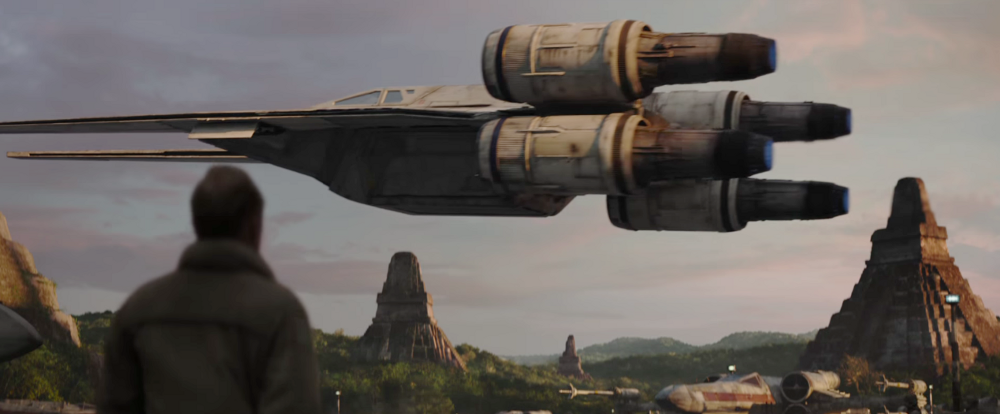 A toy collector website has unveiled a sneak peek at the latest interstellar toy from a galaxy far, far away: a rebel transport known as the U-Wing. Check it out!
Last week, the Internet went crazy with the release of the all-new 'Rogue One: A Star Wars Story' trailer. Today, toy website 4-LOM to Zuckuss (via MSW) has exciting all-new details on a Hasbro Rogue One: A Star Wars Story toy item.
The website shows a photo of what is the toy version of the U-Wing Starfighter shown in the recent  'Rogue One' trailer. It appears the toy will also include a Cassian Andor action figure with blaster.
From: 4-LOM to Zuckuss
The French website's description is rather generic and is as follows:

STAR WARS – E7 CLASS HERO III STARFIGHTER VEHICLE

A new vehicle on the scene with the NERF strike force! A magnificent ship to ship your figurines and launch missiles.Nerve! Vehicle up figurines 10 cm.MEGA compatible with Nerf darts.

They only thing the description confirms is that this vehicle will be a part of the Class III vehicle line and will most likely retail for about $50. The design of the ship looks great but the size is more in line with vintage Kenner Star Wars vehicles as it is largely under scaled.
The U-Wing — officially designated Incom UT-60D, for those concerned with such things — joins the ranks of similarly alphabetized starships in the Star Wars mythology. Fans have already seen A-Wings, B-Wings, X-Wings and Y-Wings in movies to date.
"Rogue One: A Star Wars Story" will be the first of the "Star Wars Anthology" films to be released and is scheduled to hit theaters on Dec. 16. The film will star Felicity Jones, Diego Luna, Mads Mikkelsen, Alan Tudyk and Ben Mendelsohn.