Warwick Davis on The Force Awakens, Celebration and More.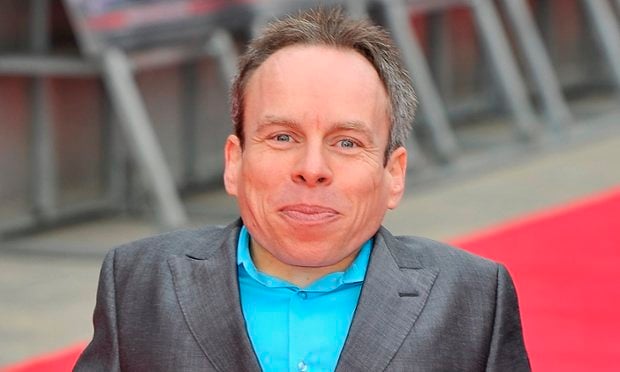 Warwick Davis talks about his love for the Star Wars series, how he compares filming 'The Force Awakens'  to 'The Phantom Menace' and shares some thoughts on Celebration in London. Read on for more.
Star Wars star Warwick Davis will appear at Star Wars Celebration in London this month as the host of the special 3-day event. The veteran actor, best known for his portrayal of Wicket the Ewok in Star Wars: Return of the Jedi, recently returned to the galaxy far, far way playing the character Wollivan in J.J. Abrams' blockbuster smash hit Star Wars: The Force Awakens. His career spans more than three decades and also includes starring roles in films such as Lucasfilm's fantasy epic 'Willow', the masterful Harry Potter series and the fan favorite Labyrinth.
In an interview with 'The Independent' published on Thursday, the British film star spoke about why he still loves the Star Wars series, offered up a little about the upcoming Celebration Europe in London and how Star Wars: The Force Awakens has attracted a whole new generation of fans.
From the Independent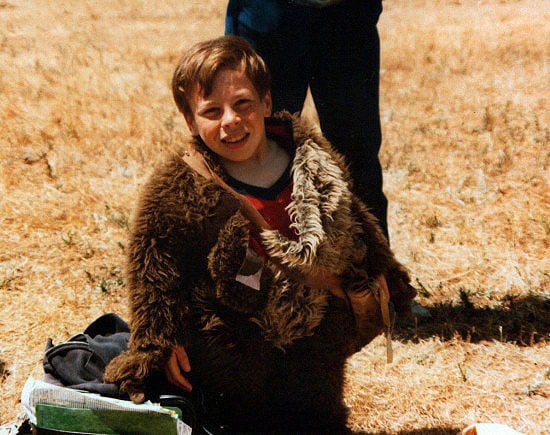 Independent: Talking about our love for Star Wars, when did yours begin?

Davis: When I was seven and went to see Star Wars in the cinema. Prior to that, I think I'd seen Bambi, which is a great film. But when you see Star Wars its this whole new thing, and from that point, I loved going to movies. I wouldn't say it was a moment where I wanted to be an actor or a filmmaker. A lot of people say it changed their lives and gave them the answer to what career they should have, but for me it was just, I love that film. I remember reciting, almost word for word, the whole thing to my mum. It's interesting looking back at that time and not know Star Wars would be such a massive part of my life and career, for the last 35 years now. Because there aren't many projects that you do in your career which you continually talk about and feel like you just worked on. It's an honour.

Independent: Simon Pegg said a similar thing before he was in Star Wars. He didn't want to be in it because it might take away that magic.

Davis: I didn't have a chance to worry about it, because when I was in Return of the Jedi I was 11. It was, of course, a chance to get closer to this thing that I love. It was like 'Wow, I get to go and be part of that Star Wars universe now and interact with my heroes'. If anything, it has enhanced my experience of it. To go to these things, like Star Wars Celebration, to talk about Star Wars, I have to be a fan of it, because hosting events would be hard without having a passion and sharing that with the fans. It's not the hardest thing in the world to sit there and talk about it when you're a fan.
Independent: You're hosting the Star Wars Celebration. How does doing an event for a singular franchise compare with doing those for multiple franchises, such as Comic-Con?

Davis: It's more focused – a huge number of people sharing one thing they enjoy – it's a lot more focused. It's a lot more than just the films; it's the toys, the video games, everything surrounding it. It's not even just a particular age group, the demographic is very wide. Now you've got Episode VII, with more fans, and people like me, who grew up watching the classic trilogy. A real community of people who have grown up with these films. They're the ones who come to these events, share stories, memories, and enjoy everything Star Wars has to offer still. And now we're into this whole new set of films because we had this period where there wasn't anything new, but the fans were still there, still loyal, but nothing new to get particularly excited about. Now you have the movies, everything, so it's an exciting time to be a Star Wars fan.
Independent: There's so much coming out, Rogue One and Episode VIII, it's like, after so many years, just waiting for the prequel trilogy, it's all come at once.

Davis: It's too much at once! We don't know which way to turn because we have Rogue One, then Episode VIII, then Han Solo, then the new video-game. It's feast or famine in this situation, but here we are. At the Celebration, we have many discussions going on about Rogue One, Episode VIII and Han Solo, with lots of exclusives.

Independent: Speaking of the new projects, are you in either Rogue One or Episode VIII?

Davis: I can't discuss that or can talk about any of the future films I'm afraid.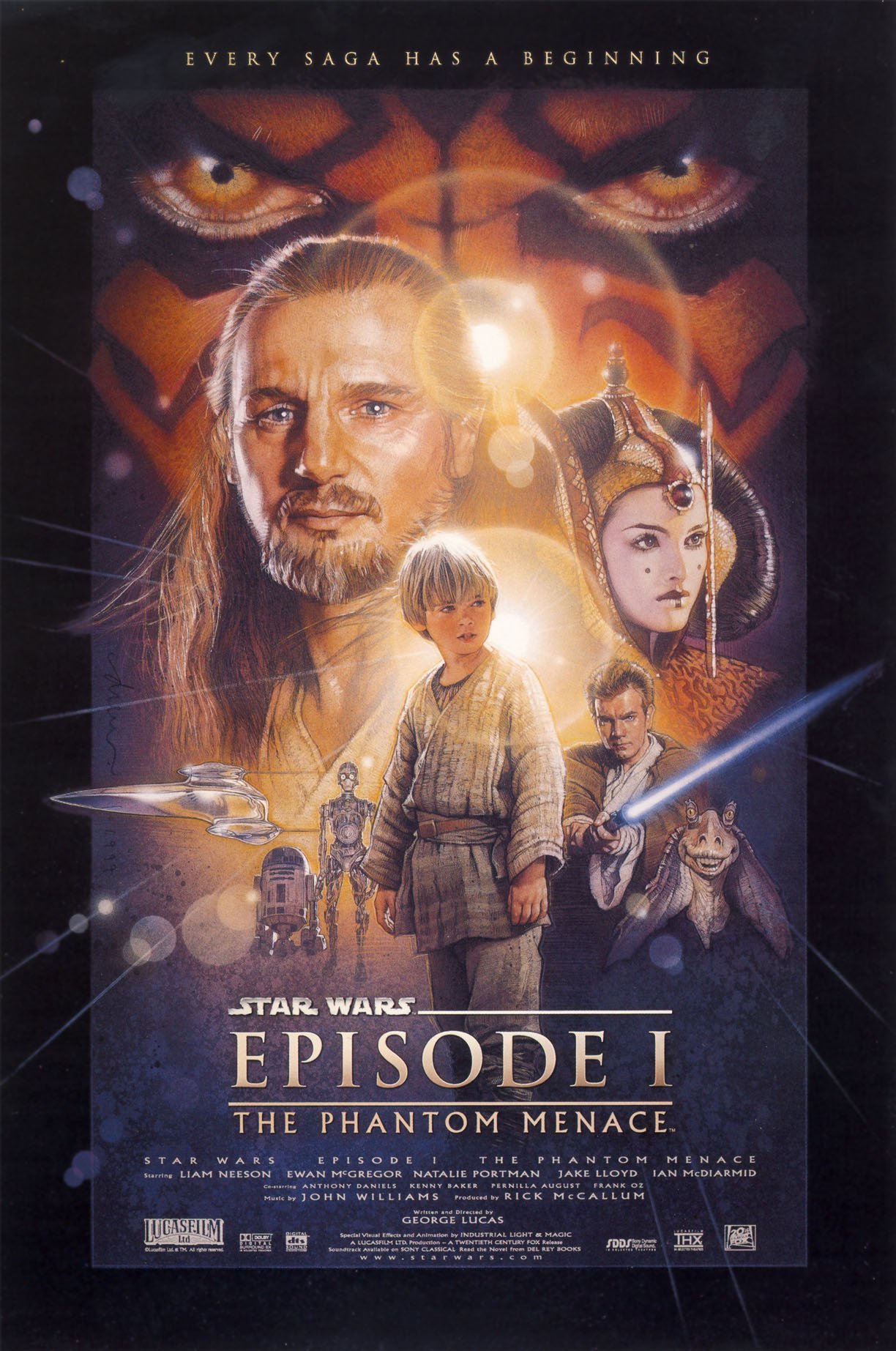 Independent: Never mind, worth a shot! Let's talk about your past work then, because you were in Phantom Menace in multiple roles, including playing Yoda and one of Anakin's friends. How did working on that film compare to working on Phantom Menace? Because you were with George Lucas on one, then JJ Abrams on the other, was there a different feeling on set?

Davis: The reason those films were different was because of the techniques used. Phantom Menace was a film exploring new technologies. We had the use of CG which was very prominent. For me, as a performer, and some of the other actors, we had very little to work with. Many of the sequences were simply a green screen environment, and you had to imagine everything you were going to see. We had storyboards, sometimes animated ones to give us a sense of what was around us. I thought it was all amazing, the technology, giving the freedom to the filmmaker in that sense.

Going onto Episode VII it felt a lot more like a traditional filmmaking process again. The reason for that was Kathleen Kennedy, she said 'When we go into Episode VII I'm going to use all the tools in the toolbox'. In other words, you've got CG, you've got puppeteering, you've got creature performers, you've got model making; all these techniques that have been used over the years and been honed by Star Wars. To take all of these techniques and use the most suitable application to whatever you're trying to make, that's the way to go. Not just to try and use one technique just because you can. You have to ask 'what's the best way to make this particular thing work'. Sometimes it's a case of all of those techniques, and I think that's what made Episode VII feel traditional, like the Star Wars I remember seeing when I was seven. There are elements of green screen, but it was great seeing puppeteers and performers working together to create these characters. It's fascinating, because when you see these CG characters on screen, they're amazing, but as a human being you look at these characters and there's this lifelessness to them. Look at a performer in a suit, there a subconscious something from that performance that makes you believe there is life in it.

Independent: Episode VII, not just the effects but the story, all harkened back to those older Star Wars films.

Davis: It was celebrating what came before but to move on to the next chapter, and it did it brilliantly. I think that's because it involved humour, not taking itself too seriously at times, which is what people love. Because we love that retrospective, not taking itself seriously, which is all a bit bonkers, but are we having a good time or what. That's what I remember Star Wars being and I think it captured it so well.

Independent: Your daughter was also in The Force Awakens. Does she share your enthusiasm for the series?

Davis: Well, she's grown up with Star Wars. She was born when I was doing Phantom Menace. My wife normally comes with me to these locations, but she couldn't as she was pregnant with Annabelle. Of course, when she was older we revisited those films, and she comes to these events with us. It's more normal than something she's chosen to follow, but she was excited to be in it. She got the part before I did. And she loves seeing it, and the further expanded stuff, like graphic novels that involve her character, so it's exciting for her to see the characters take on a life of their own outside the film. That's what's interesting about Star Wars as you can be a minor character in the film, but then outside be quite a major character outside of it. Boba Fett is a great example, where initially he doesn't have a huge amount of screen time, but his life beyond the movies is huge.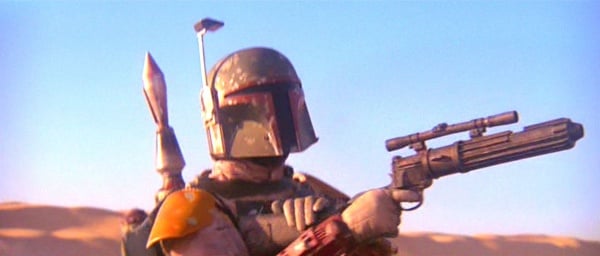 Independent: There were rumours there was going to be a Boba Fett spin-off film, which is crazy when you think he only had five minutes of screen time before being eaten in Return of the Jedi.

Davis: But many fans do profess he is still not dead. I don't know whether he didn't get digested or he managed to get out, but I do enjoy telling fans he is definitely dead. Just trust us on that. But they won't have it – who knows how he got out.

Independent: It's great that you've embraced Star Wars because many people in these sort of projects try and leave them behind.

Davis: I think you have to embrace them. I've embraced everything I've been in in my career. I don't think I've ever done anything I want to just sweep under the carpet because it's all lovely. Star Wars more than any, Harry Potter a close second, I have embraced that. I don't think a day goes by when I don't end up talking about or doing something that relates to Star Wars in some way. There are so many facets that I enjoy, which is fascinating. Imagine being in a project that you didn't like, that kept coming back to haunt you, that would be horrendous. Fortunately, I do enjoy it.
For the full interview go to Independent
Star Wars Celebration takes place at London ExCeL centre 15th July-17th July. For tickets and more information, visit here.
Stay tuned to Star Wars News Net – your Force for news – for more of the latest and greatest stories related to Rogue One: A Star Wars Story and everything else in the Galaxy Far, Far Away.