Rogue One Props and Costumes to be Showcased at Celebration Europe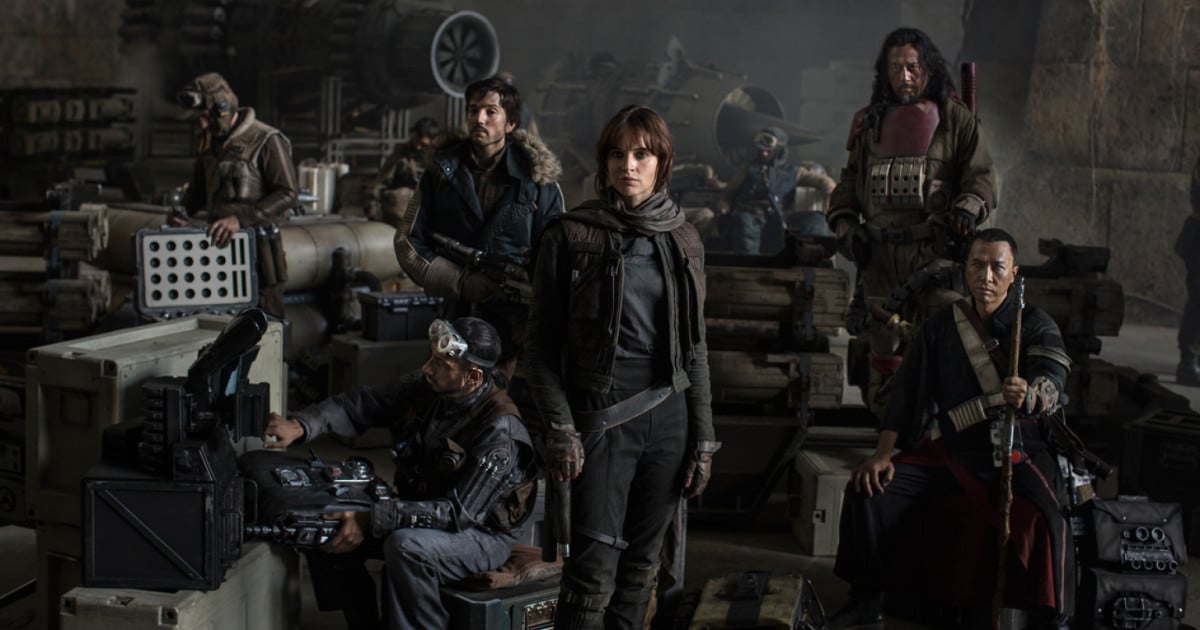 Celebration Europe will display props and costumes exclusive to the new Rogue One spin-off. Read on for more.
Last year, attendees at Celebration in Anaheim got an inside look at the costumes and props featured in the blockbuster smash Star Wars: The Force Awakens. The sneak peak not only gave fans a chance to see the level of detail involved in the designs of the costumes, but also gave fans the chance to study some of the outfits and armor before seeing them in action on the big screen. Now, fans holding a valid Star Wars Celebration Europe 2016 ticket will receive the same treatment.
According to the official Star Wars Celebration event website, attendees will get a look at the props and costumes featured in the upcoming Star Wars spin-off film Rogue One: A Star Wars Story. The exhibit will feature a "walk-through" type format which will allow Star Wars fans of all ages to a get a closer look at the amazing clothing and items actually used on the film sets.
Celebration Europe will run from July 15-17, and the exclusive exhibit will be open for display all three days of the fan frenzy event. Lucasfilm President Kathleen Kennedy and Rogue One director Gareth Edwards reportedly will make and appearance at the show.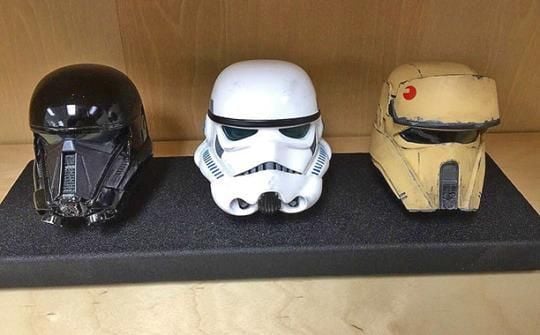 It's not the first time costumes and props from 'Rogue One' have been revealed or gone on display. Donnie Yen graciously shared three different bad guy prop helmets on his Facebook page last August.
Fans also got a glimpse of four full costumes at the international toy fair in Nuremberg in 2015. The costumes presented at the fair will be worn in the film by characters played by Felicity Jones, Diego Luna, Donnie Yen, and Jiang Wen. Although, we don't know for sure if the costumes from the toy fair or the helmets from Donnie Yen will be a part of the display at Celebration, they did give us some idea of the detail involved in the production of the film.
https://twitter.com/LightsabrNet/status/692525098092384259
Directed by Gareth Edwards, Rogue One: A Star Wars Story which opens in theaters on December 16, follows a band of resistance fighters who unite to steal the plans to the Death Star seen in Star Wars: Episode IV. The films showcases an all-star cast that includes Felicity Jones, Mads Mikklesen, Diego Luna, Riz Ahmed, Ben Mendelsohn, Donnie Yen, Forest Whitaker and Alan Tudyk.
What Is Star Wars Celebration?
Star Wars Celebration is the ultimate fan experience focused on a galaxy far, far away…

There has never been a more exciting time to be a Star Wars fan, and Star Wars Celebration Europe in London, UK will bring fans of all ages together, from all around the world, to celebrate the pop culture phenomenon that is Star Wars — all on the cusp of new Star Wars movies and television shows! Looking ahead, while celebrating all that has come before, there's something for everyone at Star Wars Celebration!

Celebration – Lucasfilm's love letter to fans – is three fun-filled days of costumes, exhibits, a vibrant, interactive show floor, screenings, exclusive merchandise, celebrity guests, panels, autograph sessions, fan-inspired activities, and other surprises celebrating all things Star Wars! Star Wars Celebrations deliver a landmark experience where memories are made, families brought together, old friends reunited, and new friendships formed — all in the setting of the ever-evolving Star Wars universe.
For full details on Star Wars Celebration 2016, visit Celebration's Home page.
Source: Comingsoon.net