Matt Wood Talks the Sounds of Rogue One: A Star Wars Story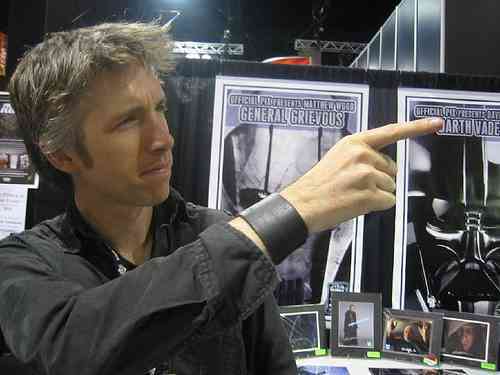 Star Wars Sound Editor Matthew Wood discusses his approach to the sound design of the new Star Wars spin-off film Rogue One: A Star Wars Story. The veteran designer also shares how he will balance new and old sounds while continuing to capture the familiar feel from the original films. Read on for more.
Rogue One: A Star Wars Story is set to blast into theaters this December. The film takes place before the events of Star Wars: A New Hope and will be a departure from the saga films but have elements that are familiar to the Star Wars universe. The all-new spin off story follows Jyn Erso (Felicity Jones), as she joins a band of rebels that embark on a dangerous quest to steal the plans for the original Death Star seen in Star Wars: A New Hope. Directed by Gareth Edwards, the film features a stellar cast that includes Diego Luna, Riz Ahmed, Jiang Wen, Donnie Yen, Mads Mikkelsen, Alan Tudyk, Forest Whitaker and Ben Mendelsohn.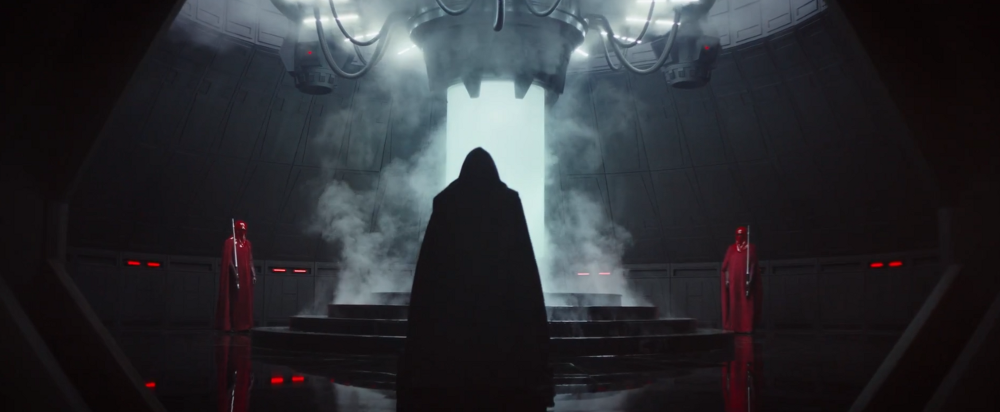 Recently, the first trailer for the film arrived and it was amazing, filled with all kinds of incredible imagery, promising characters, and really cool stuff like a return of familiar sounds we heard in the original Star Wars films.
IGN's Max Nicholson caught up with Matthew Wood who is the supervising sound editor on Rogue One and Episode VIII. During the chat, Wood talked about what it's been like editing the sound for a film that's so chronologically close to 'A New Hope'.
"Star Wars just has such a great legacy of sound that we've kept really special over the years," Wood told me. "Ben Burtt, who's the original sound designer from the first Star Wars in '77, was my mentor, and we've worked together on many, many projects. He's still active at Skywalker Sound, almost 40 years after the first Star Wars. We've kept those sounds very special, so they're only used in Star Wars films. I mean, Skywalker Sound, we do a ton of other movies, but we keep those sounds special, because we want that. You hear a TIE fighter, you're gonna know that's a TIE fighter. It's not going to be like, 'Oh, I heard that in Transformers. I heard that in Pirates of the Caribbean.' This is the TIE fighter, and it hasn't been spread out amongst all the different movies."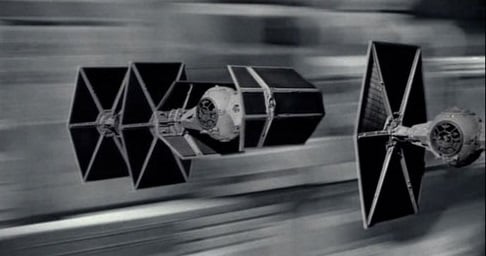 Without legendary composer John Williams' rousing score in the stand alone spin-off, it will be up to Wood to drive home the familiar nostalgic sounds heard in the original films.
"Sound has that way to subliminally take you, to connect you to things, and it's a very easy way to do it. It's not onscreen. We don't have to render it. We pay special homage to the lightsabers and the wookiees and the wampas and the TIE fighters and the X-Wings. All of that has a connection back. So those sounds we don't really want to alter much."
Wood also said they're still trying to create new sounds by blending the old so that it feels similar to the universe we all know and love.
"take things that are in that same patina [of the old sounds] and create new ships and, you know… David Acord, who was my co-supervisor on The Force Awakens — and we both did The Clone Wars together as well — we've just tried to take a blend of what we made in Clone Wars and what we've done in the Prequels and now The Force Awakens and just tried to put it in that same zone so it seems like it's in that same universe."
Rogue One: A Star Wars Story hits U.S. theaters on December 16th.
Source: IGN