J.J. Abrams Talks his Favorite John Williams Star Wars Track.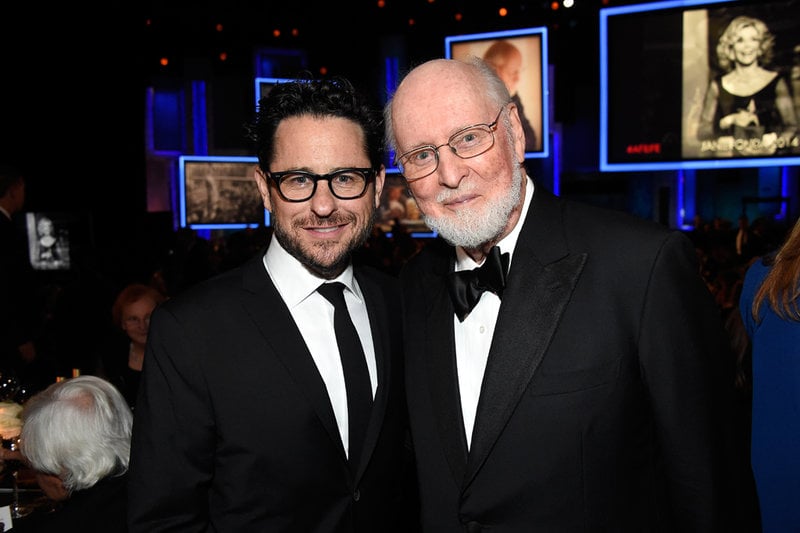 J.J. Abrams shares his thoughts on his favorite Star Wars soundtrack cues and fans finally get to see legendary composer John Williams receive his AFI Life Achievement award tonight on television. Read on for more details.
Last week the AFI awarded John Williams with the Life Achievement Award for his music from movies like Star Wars, Harry Potter, ET, Jurassic Park, Indiana Jones and many more. Fans who weren't lucky enough to attend the event will finally get a chance to see him grab the award tonight on TNT.
In an exclusive chat with the ET, Abrams shared his thoughts on John Williams, his favorite cues from the maestro in the "The Force Awakens' original score and which cue from the original 1977′ flick required tissues to hold back the tears.
"Watching him talk to the orchestra is a lesson in expression. It's a lesson in communication," said Abrams of working with Williams. "I was amazed by how gentle and kind and humble he is. He was like that every day we worked together. "The two cues I love the most are 'Rey's Theme,' and he did a theme for the Resistance that was just…an incredible thing," said Abrams, who got to take a piece of the Resistance home. "He actually gave me [the Resistance] score, bound, in this leather-bound book," revealed Abrams.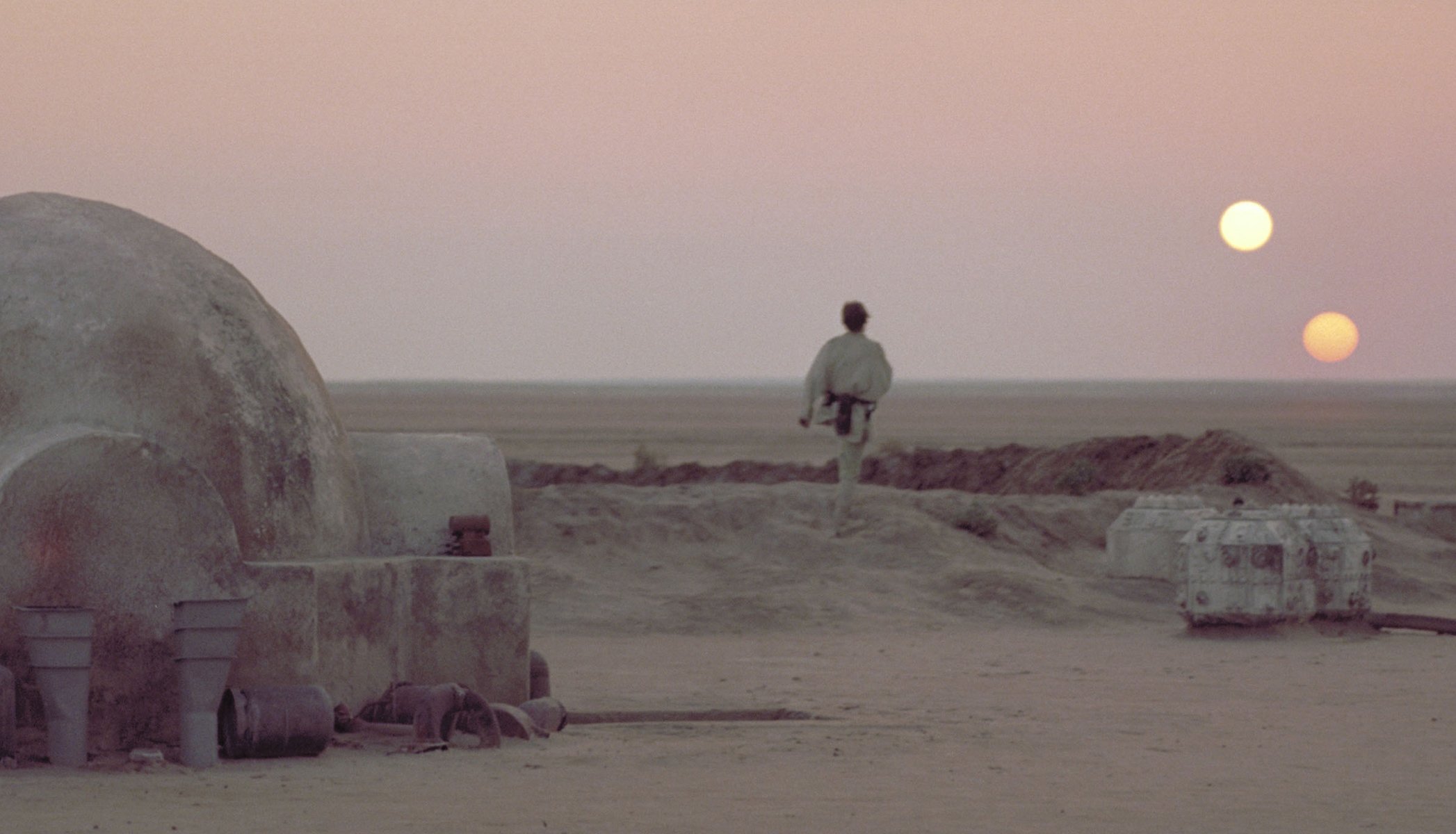 Abrams was also asked which piece of John Williams musical scores has touched him the most.
"There are so many. I mean, I guess the first one that made me cry was the Force theme, when Luke is looking over the Binary Sunset," he shared.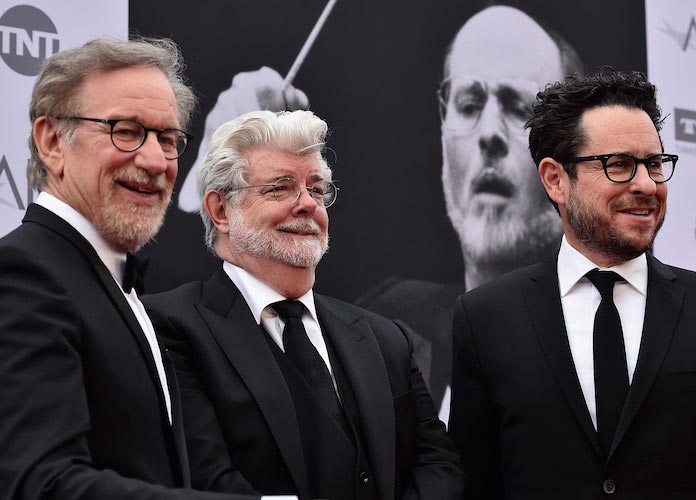 Also at the AFI's 44th Life Achievement Award Gala Tribute with Abrams was Director Steven Spielberg and the now retired from directing George Lucas. All three have worked with Williams on several different major motion pictures and each had a few wonderful things to say about Williams' powerful work.
"'Oh Angel, I just hope this cue is good enough.' These are the kinds of preposterous things that John Williams says at his own scoring sessions," Abrams said. "It's like he's never read his own resume. He's the sweetest superhero of all time."
Lucas may not have gotten the chance to work with Williams on Star Wars: The Force Awakens since he turned the franchise over to Disney. However, if anyone knows just how much Williams adds to films it would be the man that started it all with Star Wars.
"Star Wars was meant to be a simple heroes journey, a fantasy for young people. But then John's music raised the film to an art that would stand the test of time," Lucas said in his tribute speech. "I had so many ideas for other movies, but I never got to them because you ensured that Star Wars would live forever."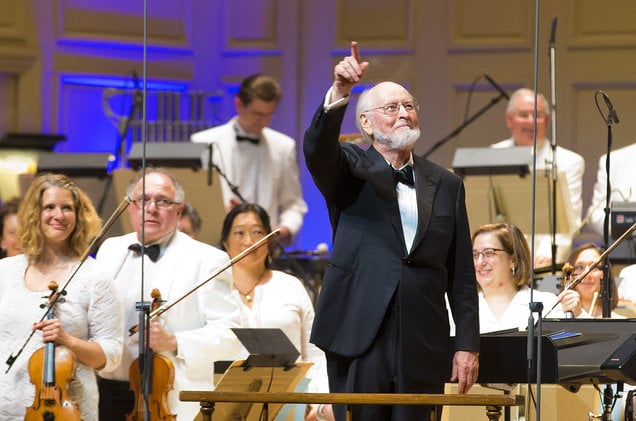 Spielberg who has also worked with Williams on many films including  E.T., the Indiana Jones films and Jaws shared his thoughts on the magic of how musical scores can make a scene come to life.
"When he played it for me the first time on a piano, he had a big old grin, and I thought he was joking," Spielberg said of the Jaws theme. "He wasn't."
He went on to say:
"Without John Williams, bikes don't fly and neither do brooms in Quidditch matches nor do men in red capes. There is no Force, dinosaurs do not walk the earth. We do not wonder, we do not weep, we do not believe."
Speaking of beautiful sunsets, Astronomers from NASA's Goddard Space Flight Center and San Diego State University used the Kepler Space Telescope to locate a planet that's similar to Tatooine, home of Luke Skywalker.
The planet — with the unwieldy name of Kepler-1647b — is the largest one yet discovered that orbits two suns. These planets are known as "circumbinary" planets. The discovery was announced Monday at the annual meeting of the American Astronomical Society in San Diego.
AFI's: Tribute to John Williams will air tonight on TNT at 10:00 p.m.
Check back for more Star Wars news here at SWNN.
May the Force be with you.
Source: ET, uinterview.com