Mark Hamill to Host a New Pop Culture and Memorabilia Show on Comic-Con HQ this Fall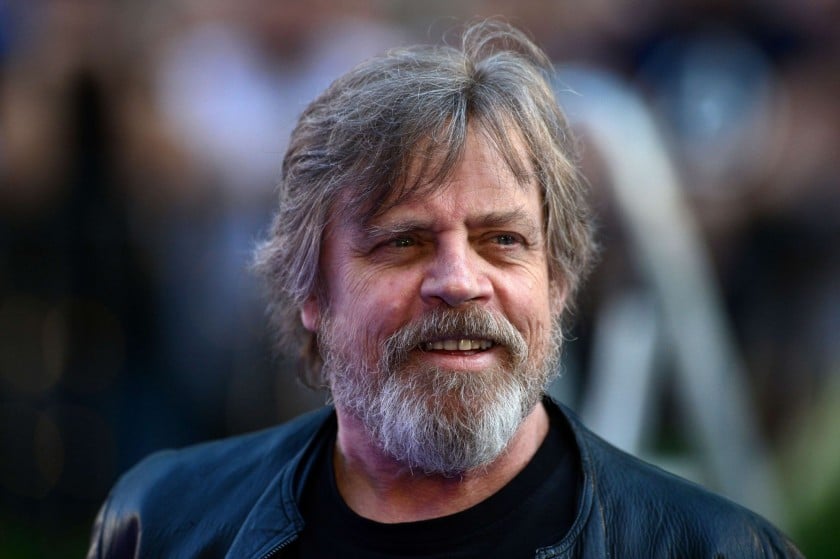 Mark Hamill wants you to share your stories and show your fantastic Toy/Pop Culture collectibles with the world. Read on for more.
Wondering what Mark Hamill will be up to when he is finished filming Episode VIII? Wonder no more, because Hamill will be hosting a new reality TV series called Pop Culture Quest, which will debut on Comic Con HQ this fall.
The series will feature a documentary type atmosphere that will involve real life stories about fans and their amazing collections. Hamill will be producing the series with help from Howard Kazanjian, (executive producer Star Wars: Return of the Jedi), Darren Moorman (Same Kind of Different as Me) and longtime collector Scott Kinney.
Since the 1970's, the actor has been collecting cool stuff that includes memorabilia, comic books, toys, lunch boxes, records, puppets and original artwork. He can't wait to find and share other peoples fantastic collections with you on the show.
"I've been a collector all my life. This show is a natural outgrowth of that passion. Now I have an opportunity to collect other people's collections! I can't wait to see what's out there and share it with the world. Collectibles are a living history of who and what we are, so we just might learn something…but there's no doubt we're going to have fun!"
Seth Laderman, EVP and General Manager, Comic-Con HQ, said that he couldn't be more thrilled to have Mark involved in the show.
"From the moment I started talking with Mark about this idea over three years ago, his enthusiasm was infectious. It had such an impact on me that after I came to Comic-Con HQ, my first call was to him and his team about how to bring this show to our community. Passion is at the heart of all of our original series, with a goal to allow innovators like Mark the opportunity to create and bring their ideas to life. We couldn't be happier to help Mark's show find a home."
Earlier today Mark alerted us to the show courtesy of Mark's very own @HamillHimself Facebook page with a 20 second preview.
This fall #PopCultureQuest is coming to @ComicConHQ! Let the Pop Culture Quest begin& May the collectibles be w/YOU! pic.twitter.com/s3FzpsXvGX

— Mark Hamill (@HamillHimself) June 2, 2016
Now, thanks to Comic-Con HQ YouTube Channel, you can view the entire teaser trailer here.
Comic-ConHQ.com, a joint venture between Comic-Con International and Lionsgate, is available for free. It will officially launch this summer on Roku, AppleTV and Amazon's Streaming Partners Program.The ad-free service will include original scripted and unscripted series, recurring daily and weekly entertainment commentary, live and archival programming, film and TV genre titles, and behind-the-scenes access and bonus features from genre titles.
Production will begin in June, after Mark wraps production on Star Wars: Episode VIII. Comic Con HQ hasn't announced when exactly the show will premiere on the streaming service quite yet.
We will keep you updated as new news come in.
Source: Variety