The Star Wars Show: John Knoll Reveals What George Lucas Said About Rogue One + Andi Interviews the Cast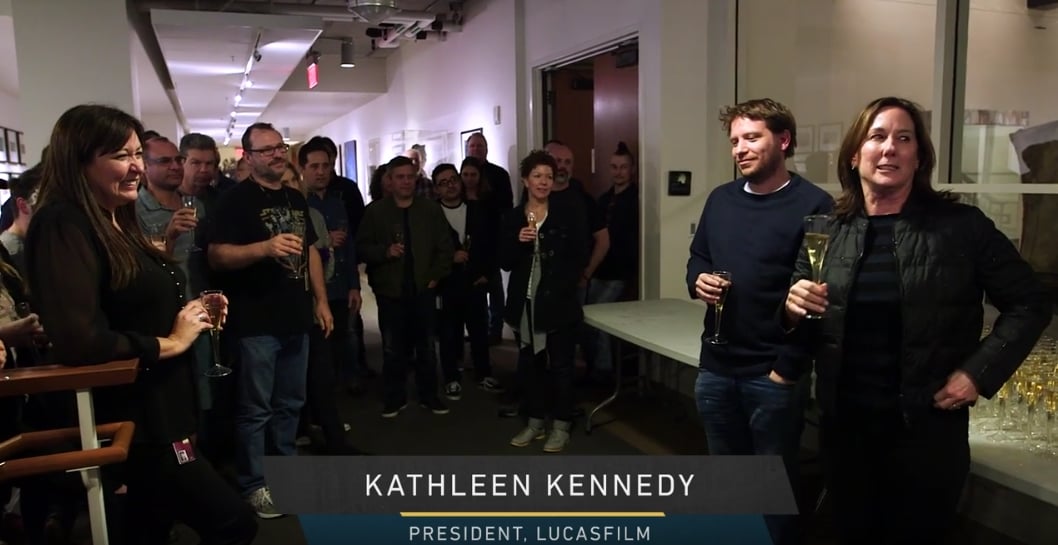 This episode of the Star Wars Show was particularly interesting. Andi Gutierrez sat down with the cast and director of Rogue One for a very entertaining interviews. Also during a small party at LFL, celebrating the release of a second Star Wars movie, John Knoll revealed what were George Lucas' thoughts after he saw Rogue One.
Here's what John Knoll said (at 3:13 min.):
I got off the phone about a half hour with George Lucas. The story was really emotional and it all looked great. And just couldn't stop talking about how happy he was.
Now that we have the Maker's approval we can continue to this week's episode…
From Youtube:
In this installment of The Star Wars Show, we speak to the cast of Rogue One: A Star Wars Story, get a first look at the run Disney Star Wars Half Marathon – The Dark Side medals, visit Fantasy Flight Games to check out Star Wars: Destiny, and much more!