UPDATE 2! Star Wars: Episode VIII Filming Already Underway in Kerry? New Film Location Added in Ireland!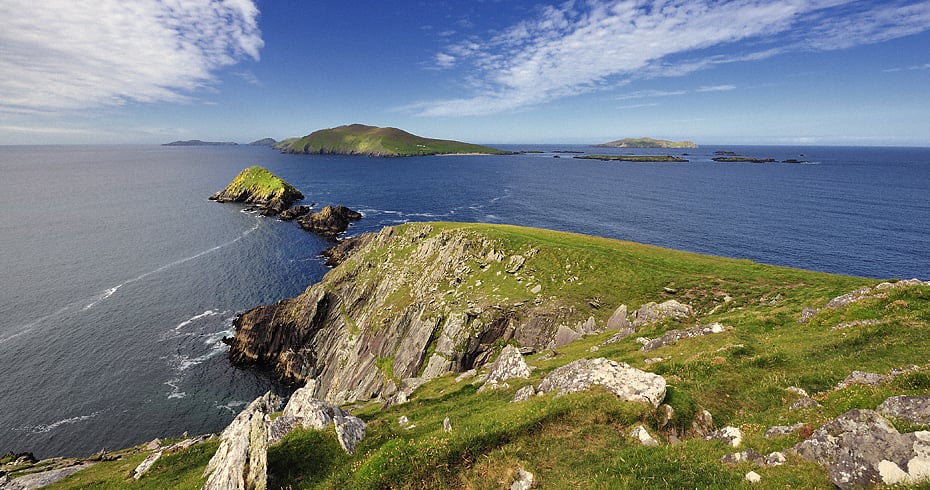 Radio Kerry is reporting that the production team on Star Wars: Episode VIII has added a third film location in Kerry and that filming will begin around the end of May.  Read on for more details.
From Radio Kerry:
A third Kerry film location is to be used in the upcoming Star Wars movie.

It is being reported that filming will begin at Dunmore Head in Dún Chaoin, west of Dingle, later this month.

Filming will be carried out at the base of the cliffs at that location.

Lucasfilm will be setting up its technical centre at the base of the headland at Dunmore Head.

According to the Sunday Times an assessment carried out by Tralee consultancy firm Malachy Walsh and Partners for the film's producers, said the area would be generally populated by 15 crew members but during filming this could rise to 150.

Sceilig Mhíchíl has already featured in the Star Wars franchise and pre-production is underway at Ceann Sibéal which is close to Dumore Head.

Film proposals suggest that helicopters will be used to transfer crew between the two west Kerry sites.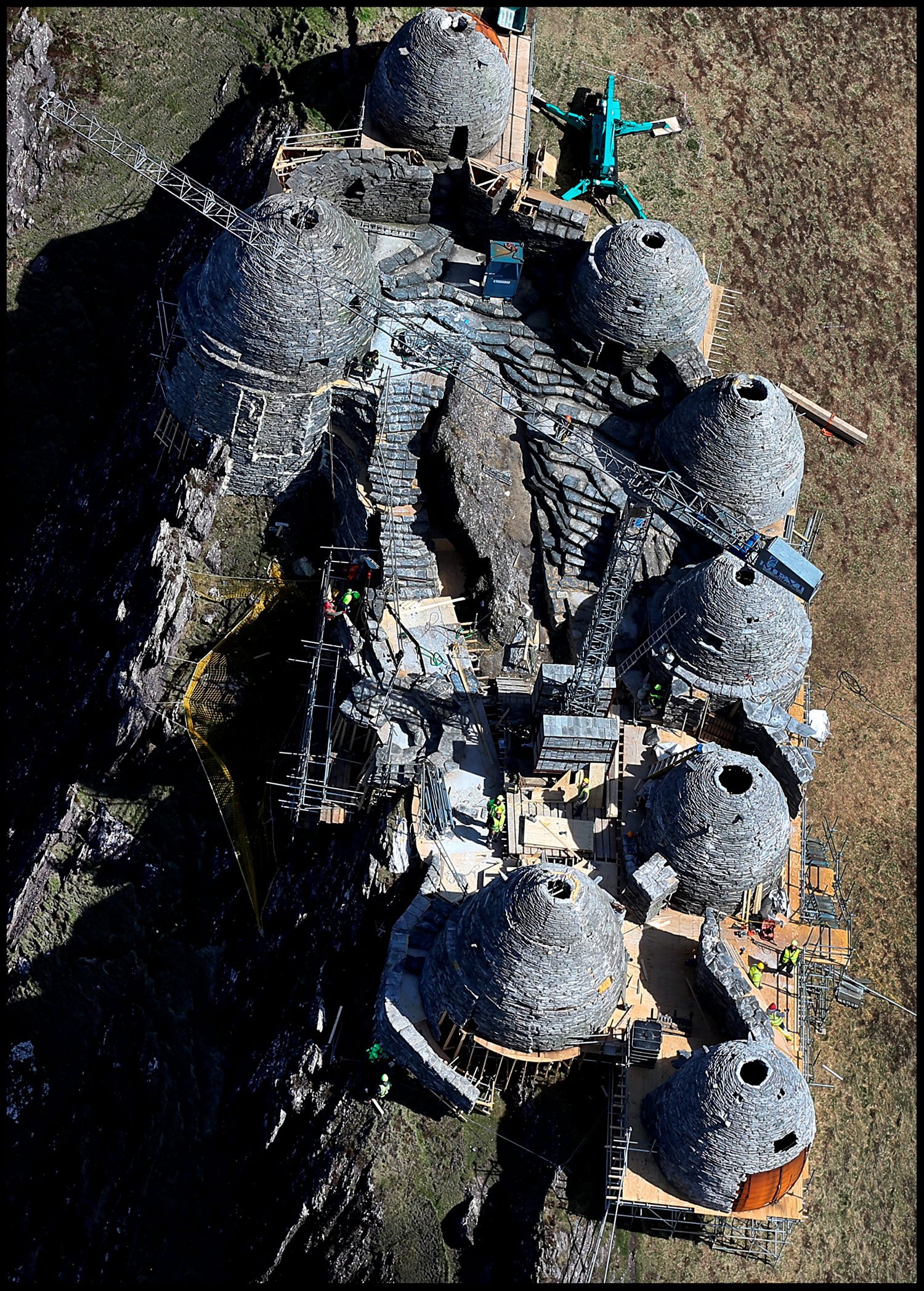 Excitement has been building recently after some amazing photos from Independant.ie showed some wonderful overhead views of the set construction. Many eager  fans can't wait for the Ireland shoot to begin. So, never fear patient Star Wars fans, because it looks like the shoot will begin in mere days from now.
Check back for more Star Wars news here at SWNN.
May the Force be with you…
UPDATE!
Also a few days ago Radio Kerry reported about Ceann Sibéal that according to their sources "it is hoped filming on location in West Kerry will start sometime around May 20th."
A number of beehive huts are currently being constructed on Ceann Sibéal, close to Ballyferriter village in the Gaeltacht, resembling the monastic settlement on Sceilig Mhíchíl seen in The Force Awakens.

Local accommodation providers have reported a number of 'block bookings' to facilitate crew in the Dingle area this month, extending into the first weeks of June.

A number of local people have gained employment on-site at Ceann Sibéal – some workers from West Kerry have also been sent to the Star Wars production on Mallin Head.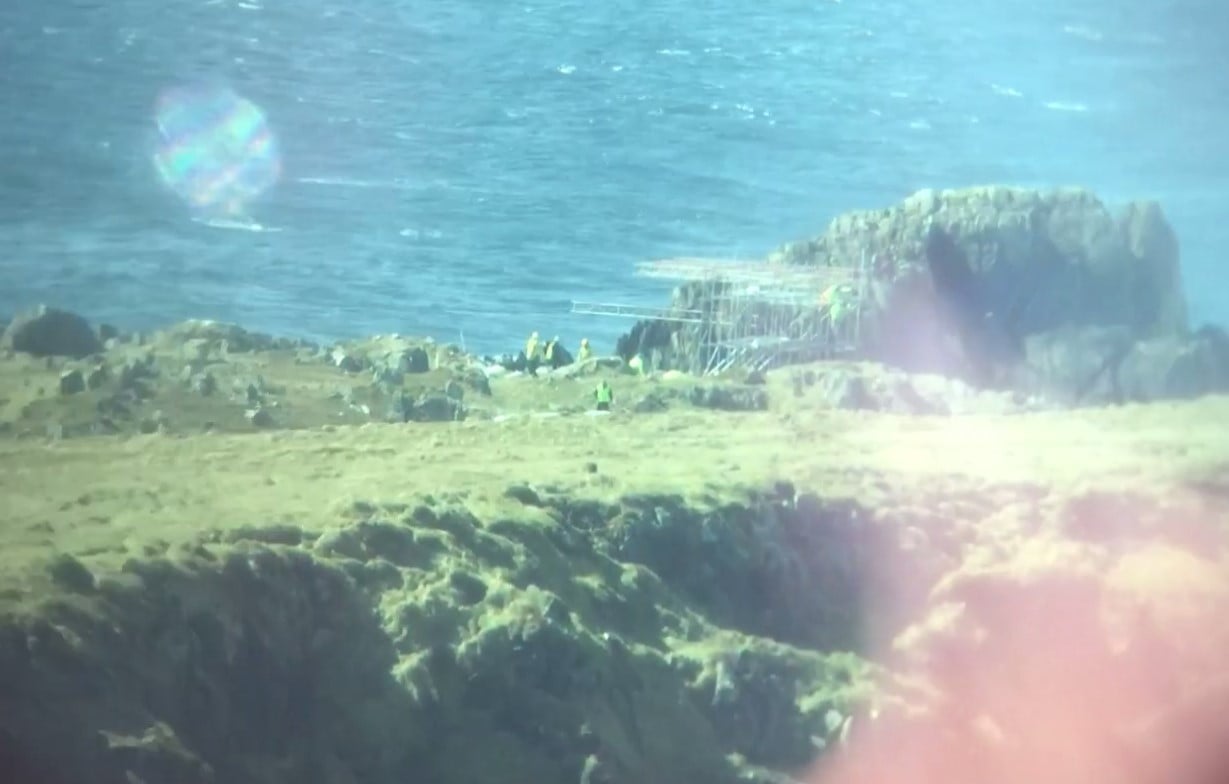 It's interesting that the same employees will be used for Mallin Head as well (the furthest north point in Ireland). As we reported before the construction currently being build at Mallin Head resembles the beehive huts built at Ceann Sibéal, so this makes sense.
Stay tuned for more updates from Ireland, where filming is expected to begin in just around 10 days. Exciting times…
UPDATE 2!
Radio Kerry has just posted a new report according to which the filming in West Kerry may have already begun.
Reports are emerging of camera crew, equipment and a number of vehicles, visible near Commenoule Strand in Dún Chaoin, not far from the Ceann Sibéal site where beehive huts have been constructed.
Here's a transcript of the description that Dingle native Lorna Holderied gave about what she saw:
"As we we were coming into Commenoule, we saw articulated truck and golf carts going to the fields over looking the beach. We saw a Hummer with people getting out and camera's being unloaded, and lots of security staff and a massive, massive articulated truck"
Of course this is probably just a preparation for the actual shoot. Probably just some 2nd unit action, but still it's exciting to know that things are already in motion.
Special thanks to Terence Mulvey for the info.