Star Wars: The Rise of Skywalker's Babu Frik Talking Plush Now Available for Preorder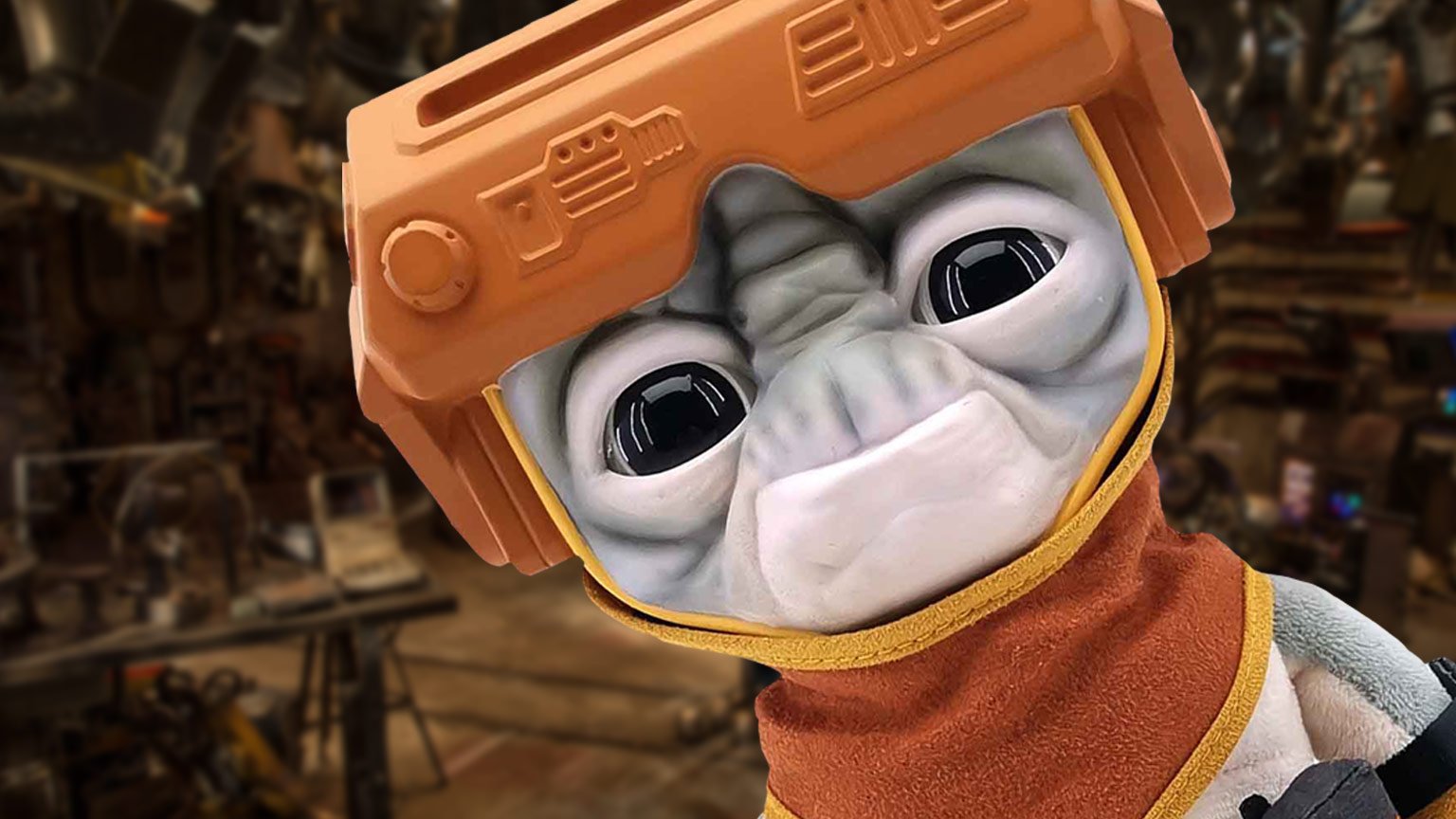 A fan favorite from the most recent Star Wars film, the droid expert Babu Frik is loved for his small size, large personality, and new friendship with C-3PO. Mattel has designed a sculpted-plush hybrid that will feature six voice clips from the film.
StarWars.com spoke with Alexander Lathrop, senior product designer at Mattel, and asked how they fit all that personality into a plush:
StarWars.com: I love how many details you've incorporated here from his tiny welding visor to his gauntlets. How do you strike the perfect ratio to balance the soft, huggable body and the harder plastic elements?

Alexander Lathrop: Babu's design is so iconic, he kind of made it easy on us. When you think of him, the first thing you think of is his oversized head, and since most of his details are in his face and welding helmet, it made sense to rotomold the whole head. Meanwhile, with his chubby body and long arms and legs, his body proportions are already pretty perfect for holding and hugging.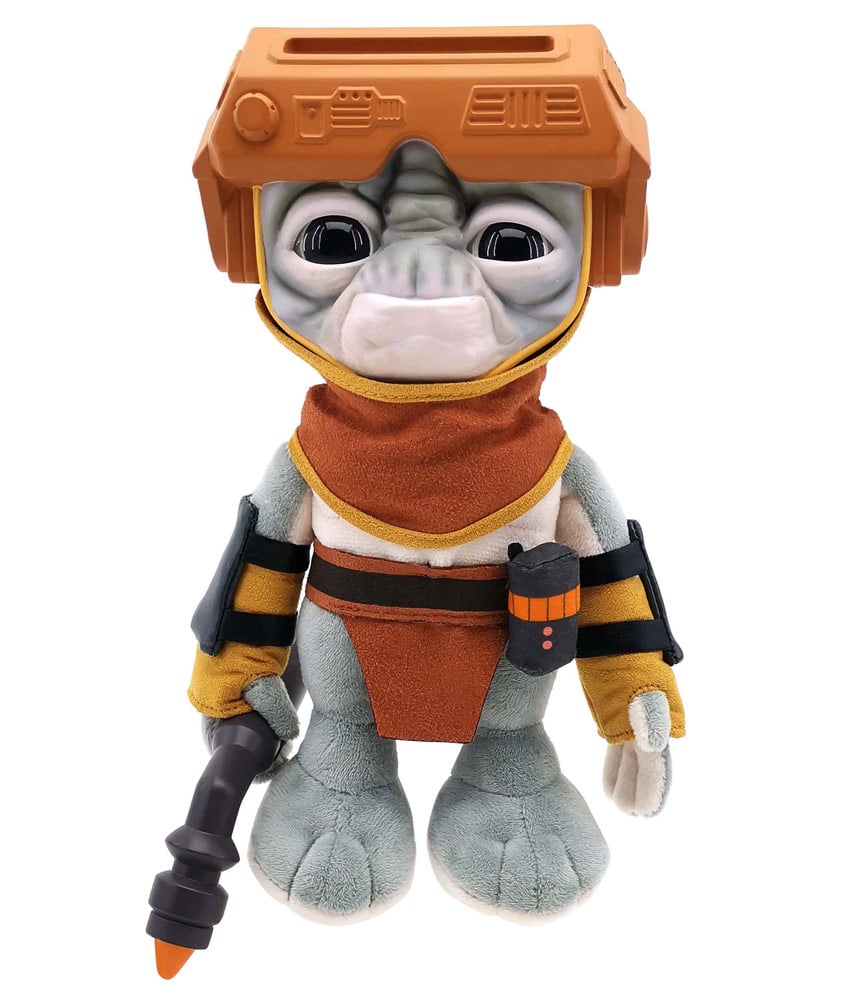 StarWars.com: And this isn't the first time Mattel has married the two for an adorable effect. I'm talking, of course, about The Child. What lessons did you learn from designing the character from The Mandalorian and how did they help steer your design for Babu?

Alexander Lathrop: The Child is an amazing accomplishment from our team and I'm so excited to have been able to be a part of it. The designers and sculptors at Lucasfilm are incredible artists who spend years crafting these creatures, and there are so many details that we would never be able to recreate in a toy, so it's important to capture what people love about the character as much as possible.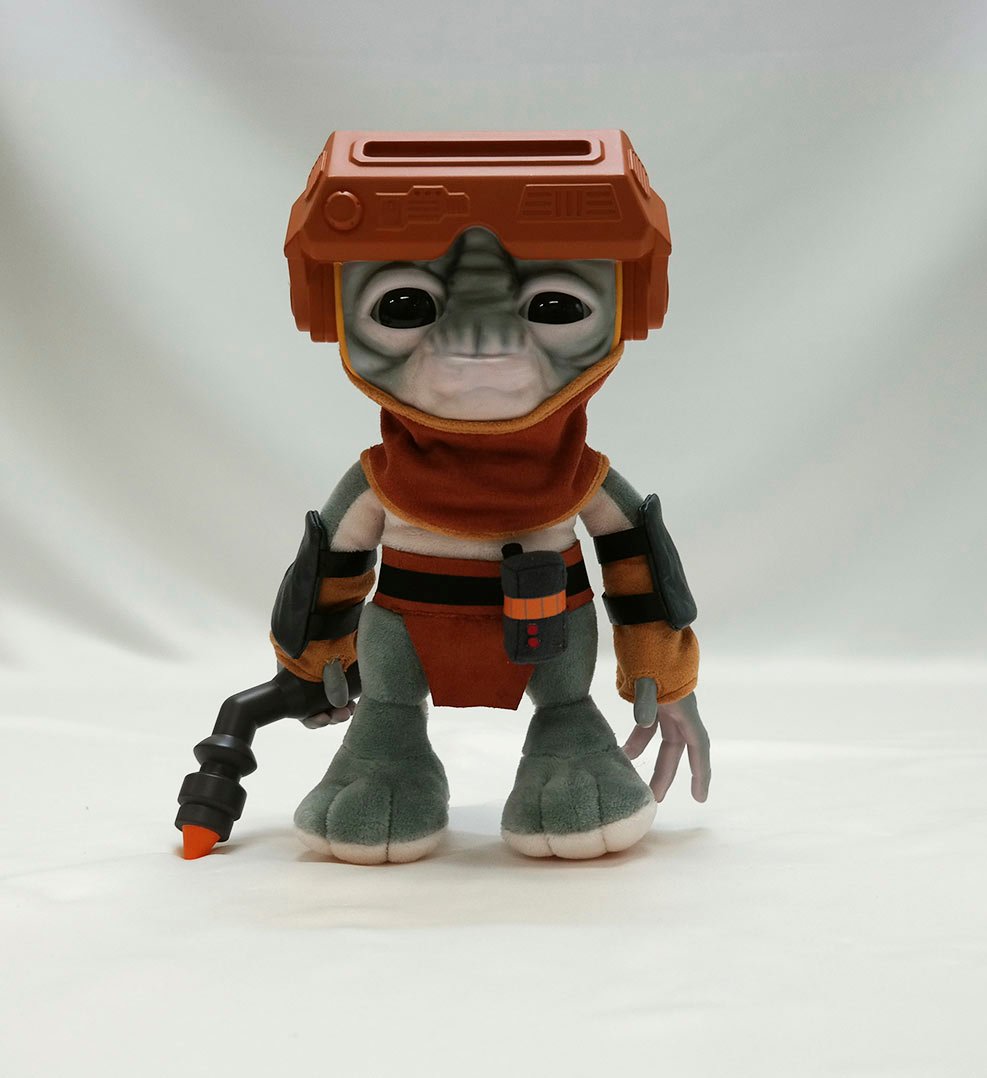 StarWars.com: What new challenges did Babu Frik present to you and the team? Do you recall essential elements or details in the Babu Frik design that helped you feel like you were capturing this character perfectly?

Alexander Lathrop: Babu was tough because, even though he is so cute, from a toy perspective we aimed to soften him up a bit without losing his essence. Basically, we wanted to portray what people see when they think of Babu Frik, not a carbon copy of the amazing puppet. One of the things we really focused on getting dialed in just right is the subtle asymmetry in Babu's face.  Incorporating that into our sculpt really brought him to life in a wonderful way I think!
Babu Frik is available for pre-order here with a current release date of October 17 and priced at $24.99. The droidsmith is sure to be a hit with everyone and a sure-fire way to resolve all your droid problems.
For the full interview with Alexander Lathropm head to starwars.com
Alex Newman is huge Star Wars fan and loves to keep up to date with the canon. He's also loved movies for as long as he can remember. He's a massive Disney and superhero fan but will watch anything. He's worked at a cinema, a comic book store and at Disney World but is currently working in radio in London!