DICE's Star Wars Battlefront 2 Planned for a 2017 Release Date.
With 14 million copies sold (itself exceeding EA's admittedly lofty expectations of 10 million copies sold), it's no surprise that Star Wars Battlefront already has a sequel on the horizon. EA's CFO Blake Jorgensen revealed that the next game will be released in 2017, and shed further light on EA's plans for releasing their other Star Wars games.
From Gamespot:
EA CFO Blake Jorgensen said during an earnings call that Battlefront 2 will have "bigger and better worlds." He added that it will make use of content from "the new movies," though he didn't name any outright. The first Battlefront only featured content from the original Star Wars trilogy. Also during the call, Jorgensen said EA plans to release one new Star Wars game every year for the next three to four years. The Battlefront sequel will come out "next year," he said.
Conventional wisdom would suggest that Battlefront 2 would be released in time for Star Wars Episode VIII. Jorgensen also mentioned that starting with Battlefront 2, the plan will be to release a new Star Wars game every year for the next three to four years. Presumably, this would result in the following release schedule:
2017 – Star Wars Battlefront 2
2018 – Untitled Visceral Games/Motive Studios Star Wars Game
2019 – Star Wars Battlefront 3
2020 – Untitled Respawn Entertainment Star Wars Game
Presumably, each game will be released in close proximity to the Star Wars movie of that year. With that in mind, Battlefront still has three paid expansions that are still in development, in addition to the free downloadable content planned. So while EA will gradually put a greater amount of focus on promoting Battlefront 2, the original game will have a good amount of support from the company before the sequel arrives.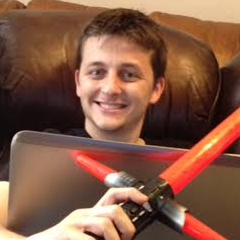 Grant has been a fan of Star Wars for as long as he can remember, having seen every movie on the big screen. When he's not hard at work with his college studies, he keeps himself busy by reporting on all kinds of Star Wars news for SWNN and general movie news on the sister site, Movie News Net. He served as a frequent commentator on SWNN's The Resistance Broadcast.