Empire Shares New Image of DJ from The Last Jedi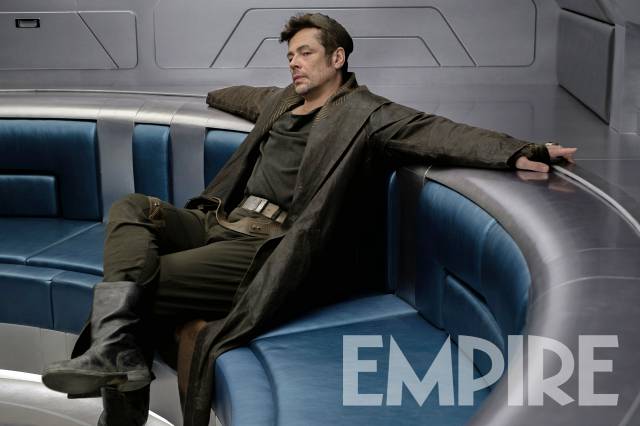 Empire magazine continues to share new images from their special The Last Jedi issue due for release today. In the preview we posted a few days ago we glimpsed a new shot of DJ from the movie. Now the British magazine shared the high quality of this image, plus a few words from Benicio Del Toro about the mysterious "underworld slicer".
From Empire:
"This character could come straight out of a Bob Dylan or Tom Waites song, or even a Dostoyevsky novel," says Del Toro in the new issue of Empire. "He's like something out of Dickens; there have been characters like him in all kinds of literature."

"He's like a knife: if you grab him by the blade, he'll cut you. If you grab him by the handle, he can be very, very useful."
You can read the full interview with Del Toro in the January issue of Empire, on sale tomorrow November 30.