Neal Scanlan on the Challenges of The Force Awakens Aliens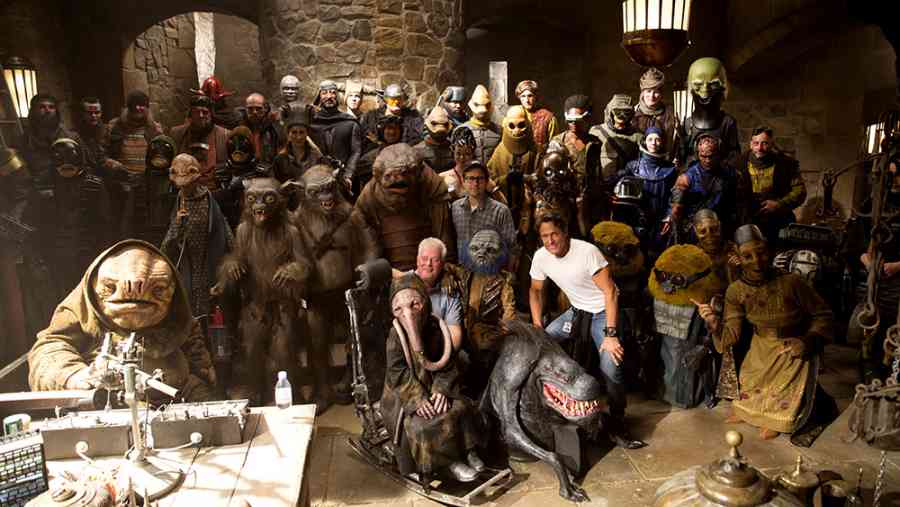 Star Wars: The Force Awakens creature shop supervisor Neal Scanlan spoke with IGN about the challenges offered by the numerous creatures from the movie. He discussed Maz Kanata's puppet origin, the creation of Supreme Leader Snoke and more…
Excerpts from IGN:
IGN: I read in the Art of The Force Awakens book that Maz was originally going to be a puppet. What were some of those designs like before you decided to go full mo-cap?

Scanlan: They were very similar. Maz was a long design process, and I think that it was the first character we started on, way before we started on any others, because it was so important to J.J. But I think the reason we decided to go to CG was that — and it may not be completely evident from the film — but Maz's development within J.J.'s mind and in the script, her role sort of grew. Certainly emotionally, it grew, and we felt there was a point where, in order for her to fully succeed and to liberate her from any constraints, to go to a CG version would mean that indeed. It also allowed us to continue to think and talk about Maz, even after we shot the scenes that Maz was in.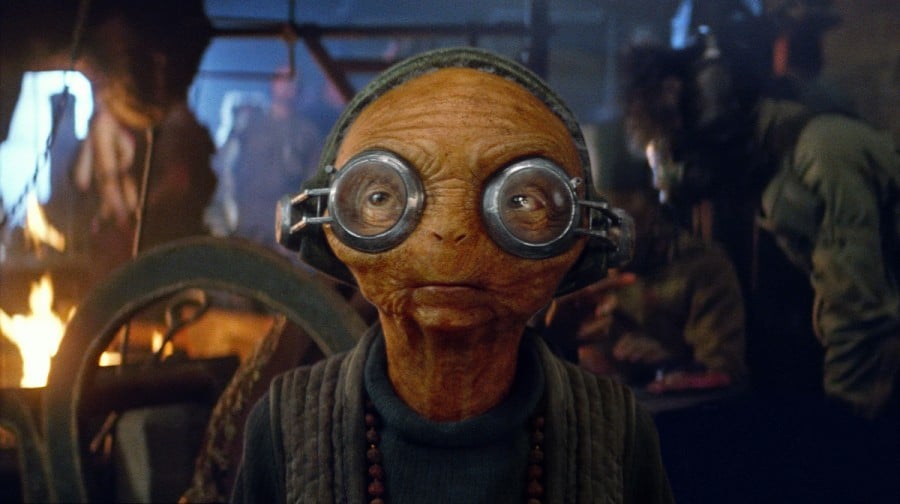 IGN: With the new characters, how long into production did you continue to tweak their designs?

Scanlan: With things like Snoke and Maz, we continued to tweak them even into the early midsection of post-production. For instance, when the guys were working on that, we would continue to do maybe an expressive version of Maz. What do Maz's eyes look like when she takes her goggles off, for instance? When we did her first maquette, she had her little goggles on, and she had these quite large eyes. But when she takes her little goggles off, her eyes are much smaller than that.

So we would continue to develop some of her characteristics. The costume was developed a little further down the line. Then working along with CGI, with the guys over at ILM, we would slowly update the model until we got to a point where… she was a locked design — the same with Snoke, yeah.


IGN: What was the most challenging or complex creature to pull off?

Scanlan: In an odd way — it's an odd thing — "challenge" and "complex" are almost contradictory to each other. What I have learned, and what we certainly felt, was that in the latter part of animatronics, things had been driven to a point where they were very complex. In other words, the idea was how to bring a character to life. It meant making it more complex, more sophisticated and more high-tech, and I honestly don't believe the result was any better for it.

So what we decided to do was go the other way and throw, in a sense, the technology out the window and say, 'How do we bring things to life using physical performance, theater. How do we make things less complex but more successful.' So the real challenge would be, like the large Happabore creature, for instance, at the watering well, and the large blue creature [the Luggabeast] that catches BB-8 at the beginning when Rey first discovers BB-8 — they were very simple creatures that were performed by lots of people. So there were five people in the Happabore and two people inside the blue beast. They were by far the most challenging things to make, because we didn't know how to make them. We had to invent them as we went along. We had to invent things we'd never made before. However, they are very simple in their execution and very simple in their design.
IGN: And the most complex?

Scanlan: The most complex thing we made was probably BB-8, just by the nature of what BB-8 had to do, the places he had to go, the surfaces he had to run on and the different demands that J.J. wanted of him. You know, how do you bolt together this sphere? How do you make this round thing that can come apart so that you can get inside and do all the things. There's a lot of architecture inside BB-8 that created him as an entity, which you'll never see. But he was very complicated. Lots of character work and prototype work to make sure we got him right before we committed to the final build.
The alien creatures have always been one of the most fascinating parts in the Star Wars universe. Neal Scanlan and the creature shop are also involved with Rogue One and Episode VIII. We've already seen some new creatures during the filming in Dubrovnik. Actually on one of the photos you can see Scanlan himself closely supervising the creatures on set.
Some of you probably noticed a familiar face from the title image. It's one of the creatures that we've seen on the Episode VIII set in Dubrovnik. Here is the title photo enlarged showing 2 reptilian like creatures: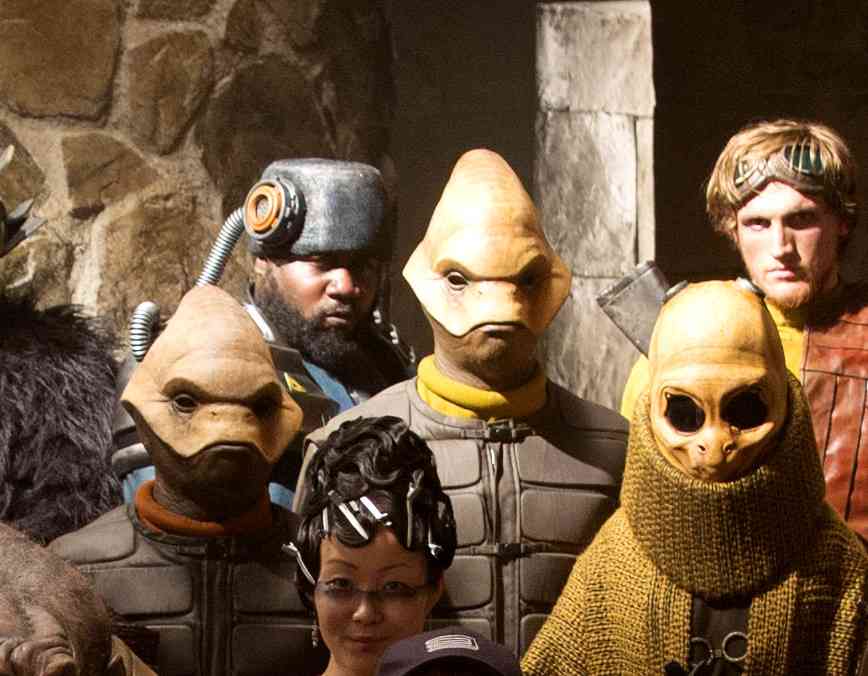 And here's the creature seen in Dubrovnik: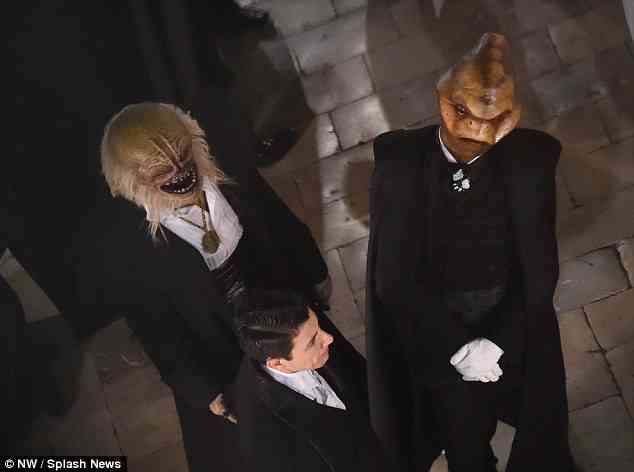 It's quite possible to see more of the other episodic creatures from The Force Awakens in Episode VIII as well. It will be a huge waste if they don't.