Has Ewan McGregor's Director Friend Pitched an Obi Wan Story to Lucasfilm?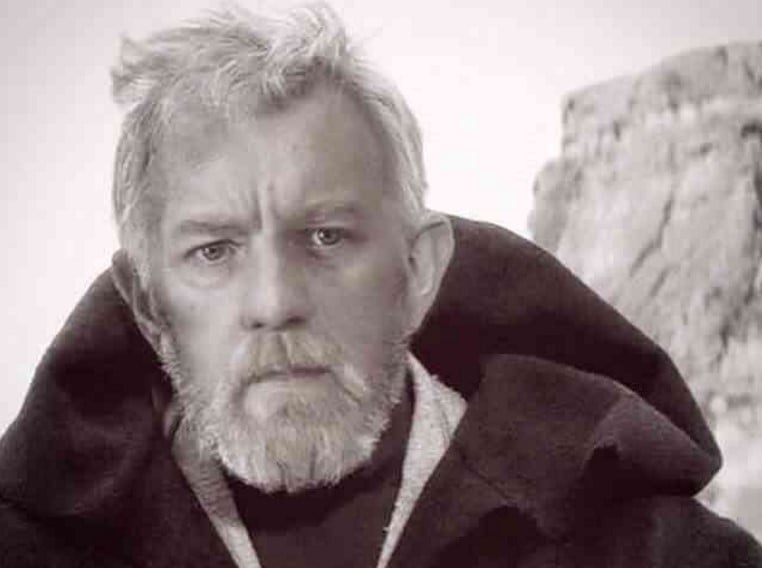 Over the last several days Ewan McGregor has been promoting his latest movie, Miles Ahead, across various media. It would seem that not one interviewer missed the opportunity to ask Ewan about the brief voice work he did for The Force Awakens, and while most of the time McGregor gave similar cookie cutter responses, in one of the latest interviews he revealed one really interesting bit of information…
We've all already heard the story of Obi-Wan Kenobi's return to the Star Wars franchise in multiple interviews. If you missed that story, you can read it HERE and HERE.
Now a member from Imgur posted the following excerpt supposedly coming from another interview with Ewan:
We uncovered that this excerpt comes from the latest issue of Total Film.
Of course, the most interesting part of this excerpt is that Ewan himself confirmed that there is a pitch of an Obi-Wan movie at Lucasfilm:
A friend of mine who I've worked with as a director, went in to pitch a story idea to them. Nothing's come of it yet, but we'll see.
Now who could this director friend be? McGregor has worked with a slew of noteworthy directors in the past, many of which would be a great choice to direct a Star Wars anthology film.  Here is a partial list of some of the talented directors he has worked with before:
Tim Burton, Marc Forster, Ron Howard, Steven Soderbergh, Bryan Singer, David Koepp (writer of Indy 5), Stephen Hopkins,and Danny Boyle who is currently working with McGregor on an untitled Trainspotting sequel. Of course there are many more, but I can see several good possibilities here.
This all sounds really great, but keep in mind that we haven't seen the article itself, so take this report with the usual grain of salt. Also, even if true, this doesn't mean that the possible Obi-Wan spin-off will be coming any time soon.
What do you think? Do you want to see an Obi-Wan movie directed by any of the directors above? Whose interpretation of a Ben Kenobi epic would you want to see most on screen?