SWNN Giveaway: $50 Voucher from HalloweenCostumes.com! And the Winner Is….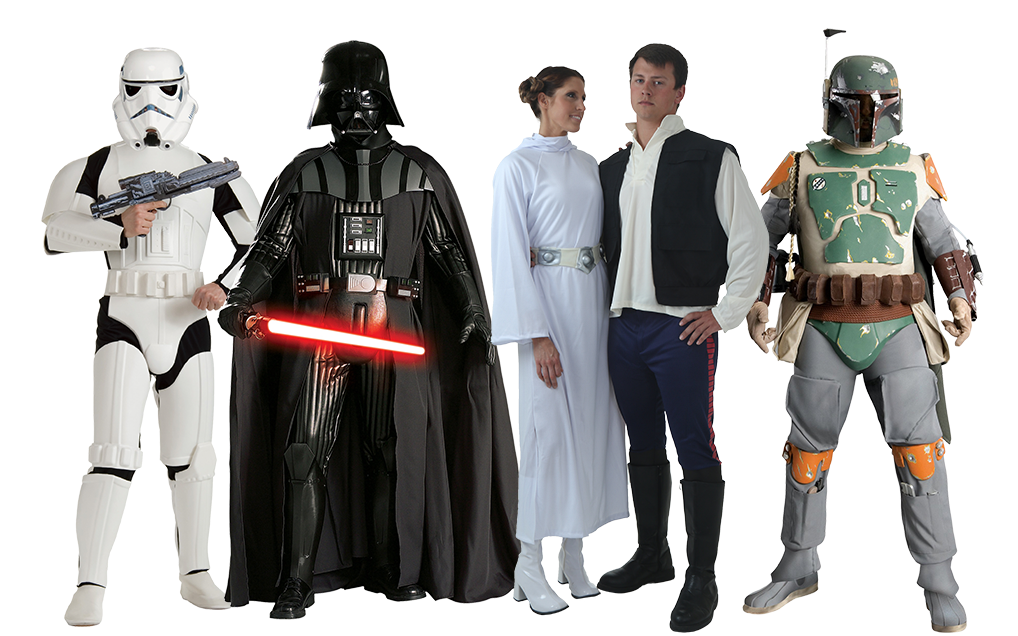 HalloweenCostumes.com, a company that prides itself on having the biggest selection of costumes in the world, offering exclusive deals, news, stories and DIY ideas for costumes, Halloween parties and more, is partnering with us here at Star Wars News Net for a $50 voucher giveaway to be used on any of their online merchandise.
HalloweenCostumes.com has a massive selection of costumes for kids, adults, couples, groups, and even pets that stretch across a vast collection of themes from classic costume staples to the modern themes inspired by current popular culture and entertainment.
If you can't find what you're looking for on the site or are wanting to take a more economical and creative route this Halloween, their collection of costume ideas is very handy as well. With their wide array of accessories and decorations, they are definitely a one-stop shop to meet all of your Halloween costume and party needs.
So check out their site and enter for your chance to win a $50 voucher to be used on anything in their online store by filling out the form below and telling us which character's costume design from The Force Awakens was your favorite in the comments section below.
Note: You don't need Twitter to enter the contest. The second option is not mandatory.
UPDATE!
The winner has been picked by the Rafflecopter system. You can see his name in the form above.
Thanks to all participants. Stay tuned for our huge giveaway, celebrating the release of TFA Blu-ray in just a few days time.

Jordan Pate is Co-Lead Editor and Senior Writer for Star Wars News Net, of which he is also a member of the book and comic review team. He loves all things Star Wars, but when he's not spending time in the galaxy far far away, he might be found in our own galaxy hanging out in Gotham City or at 1407 Graymalkin Lane, Salem Center, NY.