UPDATE! [****] Spotted on the Star Wars Episode VIII Set in Dubrovnik, Plus New Creature Photos.
Yesterday one of our readers grabbed some photos from the Croatian site DuList and posted them in our comments section. Later DuList took down their article but the photos posted here remained. They should be considered spoilerific since they reveal for he first time the presence of one of the lead actors/characters that was not mentioned before. Also several photos with different creatures were posted from the 5th day of filming in Dubrovnik.
SPOILERS!
First let's start with the most interesting picture. It's a very cool looking alien horse-like creature being pulled by a small vehicle in front of the camera car.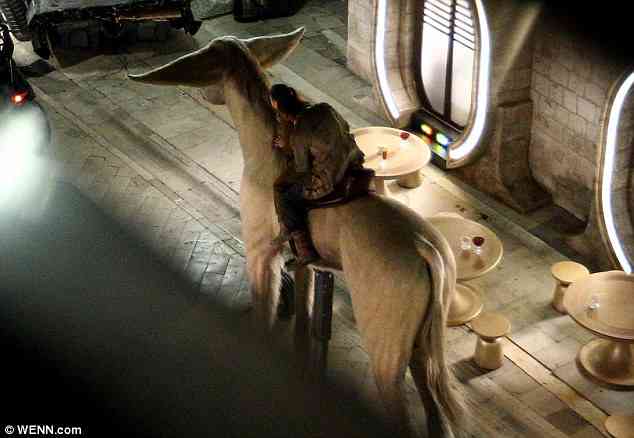 Looking at the picture most people missed the more interesting fact from it. Let's have a closer look.
Yes, that's right. This is Finn riding the alien horse with someone else in front of him. He is wearing the same jacket from The Force Awakens and it seems like he is carrying a bag. Here's Finn's toy, just for comparison: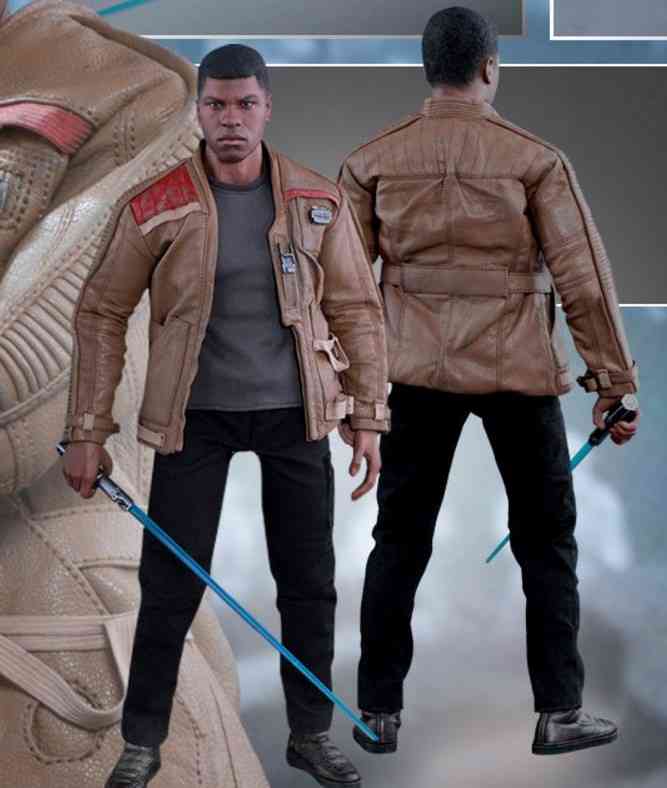 Of course this doesn't necessarily mean that this is John Boyega on the photo. It could very well be his stunt double. (John Boyega's snapchat account actually confirms that he is in the UK, so this definitely is his stunt double). As we already know Daisy Ridley's stunt double is also in Dubrovnik.
Also, my guess is that the person in front of him is a woman considering the small feet size. As we know, the rumors are that there is some kind of chase happening on the Dubrovnik streets. It looks like Finn and this girl are trying to run away from something/someone. It's just a guess.
Here are the other photos posted by Dulist and shared in our comments section by user Kicker:
Images removed by request
Also the guys from StarWarsDubrovnik found these photos on Instagram:

As we mentioned before these militia guys are definitely inspired by McQuarrie's art for the Imperial Royal Guards: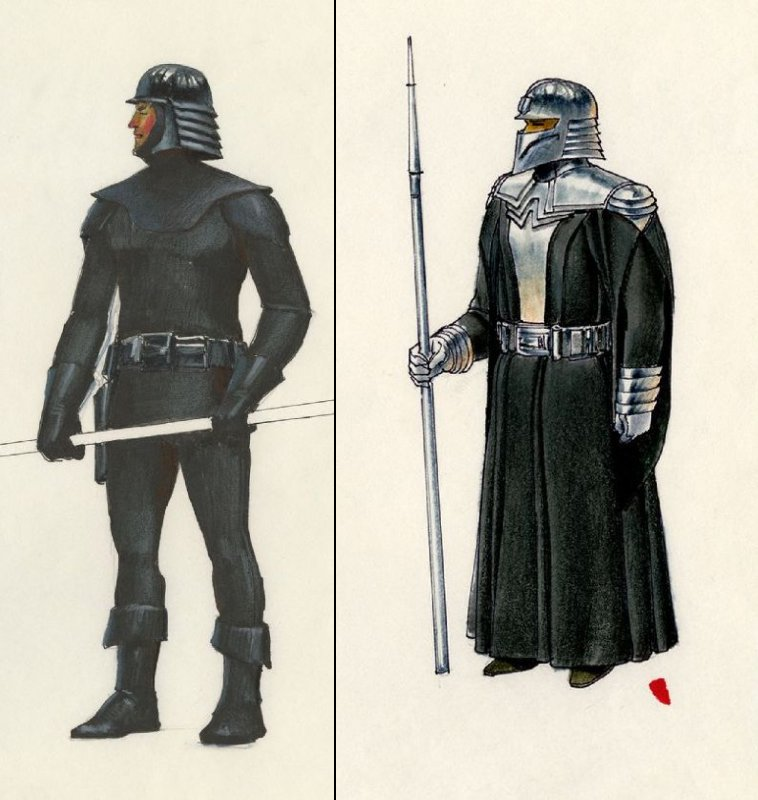 Also DailyMail posted a fantastic collection of photos where you can see several new creatures including a better look at the creature that Finn was riding:
The above image is from the scene where the speeder will crash into the pillar. You can see it before and after the crash.
One of our readers (Hadyn) noticed that the same creature was included in the book The Art of Star Wars The Force Awakens. Here it is:
UPDATE!
The guys from StarWarsDubrovnik got a few pictures from Dubrovnik's main street which is already being prepared for the tonight's shoot: