Update 3! Four New Clips For Star Wars Rebels Season 2 Finale on Disney XD!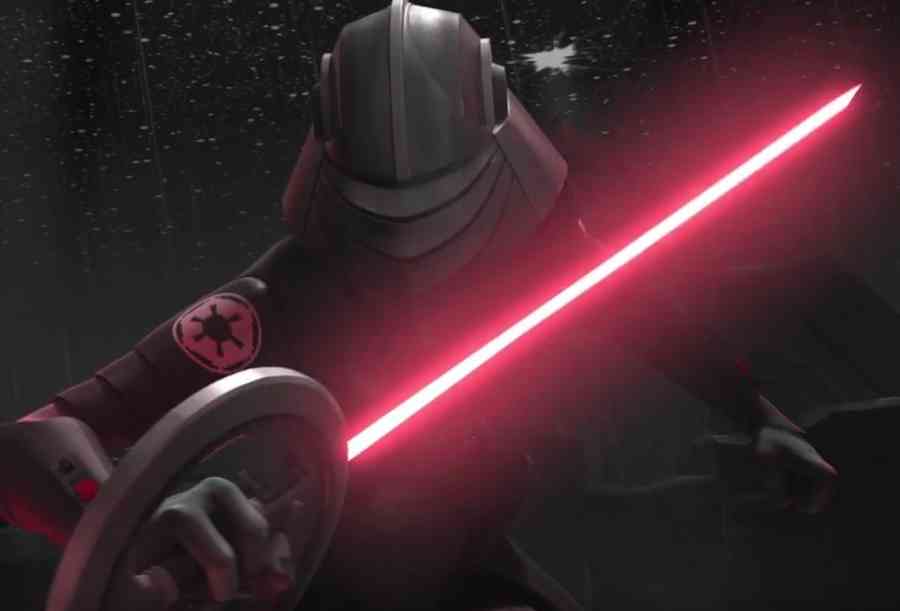 Sith Temple! Forbidden knowledge! Darth Maul!  Sith Holocrons! It looks like Season 2 of Rebels is going out with a bang next Wednesday night with its hour-long finale on Disney XD. Check out this new preview clip for next week's two-part episode…
From all we have seen and heard leading up to this moment on the show, the finale of season 2 looks like it has all the right parts in the making. I'm hopeful that Filoni and Co. will deliver a fantastic Star Wars story to the fans, and I can't wait to see what road lies ahead for our Jedi after their visit to Malachor.
One of the most interesting moments in the clip was when that creepy voice said something that sounded to me like "The power to restore life is at your command".  Will Ezra's desire to see his parents again prompt him to delve into powers that he does not comprehend, placing him at great risk of being overcome by the seductive power of the dark side?
Personally, I think he will bite off more than he can chew in this episode.  I don't think he'll go dark per se, but he'll definitely be dabbling in some forbidden knowledge.  However, for this to be the event that "changes everthing", something bad has to happen and if Ezra doesn't go dark, I think we can rest assured that someone is getting the ax next week.
What are your hopes and predictions for next week's finale?  Share your comments below.
Update!
Entertainment Weekly's Anthony Breznican recently had a chat with Rebels producer Dave Filoni and Sam Witwer, Maul's voice actor from TCW, to discuss Maul's return as well as what to expect (or not to expect) in the finale.  There is also a brand new exclusive clip with Ezra and Darth Maul.  Click here to read the interview and watch the clip!
Update 2!
New Rebels season finale trailer reveals a more sinister and familiar Maul.
Update 3!
The latest clip shows a new Inquisitor in action.
Jordan Pate is Co-Lead Editor and Senior Writer for Star Wars News Net, of which he is also a member of the book and comic review team. He loves all things Star Wars, but when he's not spending time in the galaxy far far away, he might be found in our own galaxy hanging out in Gotham City or at 1407 Graymalkin Lane, Salem Center, NY.