Peter Mayhew Confirmed for Star Wars: Episode VIII. The Actor Teases Big Announcement Coming Soon!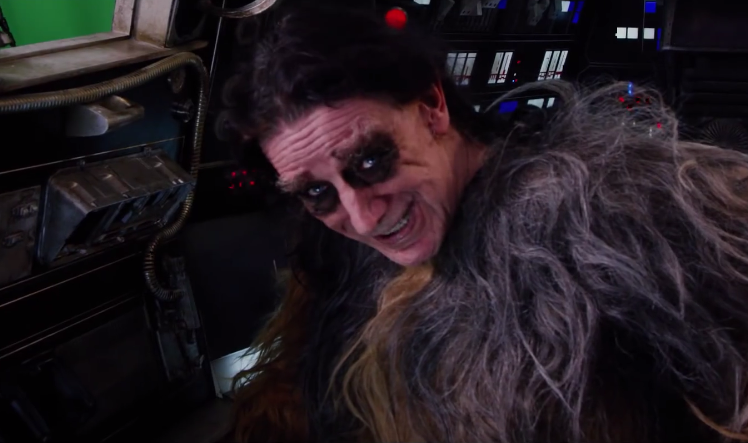 A few days ago, when the official announcement about the start of principal photography for Star Wars: Episode VIII was released, many people noticed that Peter Mayhew's name was not among the announced cast. Some fans feared the worst thinking that the 71-year-old actor probably won't return for Episode VIII due to his knee problems. Well, we're happy to announce that our favorite Wookiee will return for Rian Johnson's take on the galaxy far, far away, and not only that but Peter might also have a surprise in store for all of us…
The confirmation came after Mayhew had to cancel his appearance at this year's Visioncon in Branson this month. (via news-leader.com)
Andrea Smith, spokeswoman for the southwest Missouri sci-fi convention, said Peter Mayhew was called to London to begin filming Star Wars: Episode VIII. "They start filming tomorrow," Smith said Wednesday. "There was another convention this weekend; he had to cancel that, too. It's not just us, it's like, seven conventions."
It's nice to see that Peter will have a long presence on the set. Canceling 7 conventions is no joke.
And if this news was not enough, the actor announced on Twitter that he is going to be releasing a few pages each day from his own script of the original Star Wars, that will lead up to a big announcement.
Starting today I'll post a few pages from my original @StarWars script each day leading up to a big announcement. pic.twitter.com/ReXI4hyQo1

— Peter Mayhew Foundation (@TheWookieeRoars) February 17, 2016
That's really cool. This actually is the fourth draft of the script for A New Hope and it is titled "Journal of the Whills" by George Lucas. It was released in January 1976 and as you can see still has Luke as Starkiller.
Looking forward to the next post. In the meantime what do you think the big announcement will be about? Tell us in the comments below.