SWNN Review: Marvel's Darth Vader Annual #1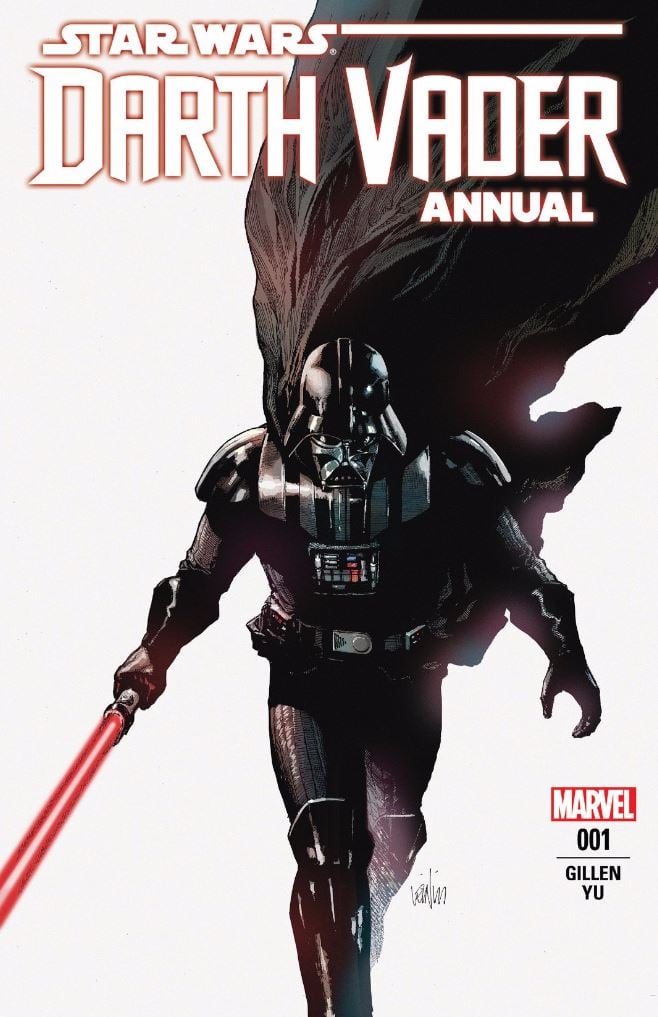 This is possibly the greatest week for Star Wars fans ever, and while all eyes are on The Force Awakens, Marvel managed to sneak a couple of their contributions to the franchise in this week as they have done basically every week since January, keeping us comic book fans sated while we await the big film. Although the issues this week will no doubt fly under the radar in light of the movie's release, Marvel does bring us a couple of fairly solid Star Wars issues. Read on for a full review of Marvel's Darth Vader Annual #1.
Spoilers Ahead…
Although I ultimately enjoyed this issue in the end, it is far from perfect. Let's start out with some of the problems I had with the issue. While there was nothing particularly bad about the comic, to be honest, it just didn't connect with me much from the start, and I found myself largely uninterested in the overall plot. It's not that the story line was bad per se; it's just that I feel this particular narrative has been played out so many times before. It's almost like Gillen had a checklist he was going by to make sure that this issue hit all of those cliche Vaderesque moments.
I also was not a big fan of the artwork. The art was fine by comic book standards, but after having grown used to Larroca's smooth lines and Delgado's rich colors and highlights, it was not what I was hoping for. But everyone has their own art style preferences for comics so I won't further attempt to taint your experience with my preferences and Yu's and Keith's failure to align with them.
The plot of this stand alone story involves Vader traveling in his TIE fighter to the mid-rim world of Shu-torun – a planet that instantly made me think of Apokolips from the DC comics – and home to an industrial class-driven society of humans who spend their days hard at work mining ore for the Empire and their evenings traipsing around in fine attire on the ballroom floor with the other dukes and ladies.
Vader arrives with a gift for the king which he insists must be delivered personally by him. The gift is apparently intended to invoke fear and to put a little pressure on the kingship to adjust the performance level of his people, who are apparently failing to meet their strict quotas of ore mined for the Empire. Vader arrives on the planet with everyone's favorite sadistic protocol and astromech droids, Triple Zero and Beetee One, who stay behind until the welcoming party leaves, at which point they set off for their own part of the mission.
Vader is met by the king's youthful daughter, Princess Trios, who – unknown to Vader – has been sent to lead the Sith Lord into a trap. She tells Vader that the king has prepared a ceremony for him to showcase their culture and that he will be meeting them at the event. Events unfold and Vader, in typical fashion, shows his enemies just how much they underestimated him, and turns the table back around with a little help from his mechanical sidekicks.
It took me a while to get in to this one, but by the end of the issue, I admit that I was partially satisfied with the story and felt like it was worth the read. It's not the best we've seen from Vader, but it's not the worst either. There are plenty of those "Don't you know who the eff I am?!" moments from Vader as he fends off his enemies with ease, a situation that has now become commonplace in the recent Vader-centric comics.
If you are like me, there are also a couple of little surprises that will make you do that evil twisted half smirk that you always do when Vader does something delightfully terrifying, and you may even let out a Palpatine-like cackle or two, especially when you find out what the present was that Vader was carrying. I don't remember Anakin ever presenting Padme with a rock like that and let's just say Vader certainly knows how to take a lady's hand and make her go weak in the knees. Just ask Princess Trios.
If you love Vader, or if you are a completest, I'd say knock yourself out with this issue. It's not a great issue, and certainly doesn't meet the bar that was set by the Star Wars Annual #1 last week, but it's decent overall. Head on over to the Cantina to discuss the issue or share your thoughts in the comments below.  Also, be sure to check out Kyle's review on Kanan #9 and don't forget to support your local comic shops. May the Force be with you…always.
Next Week…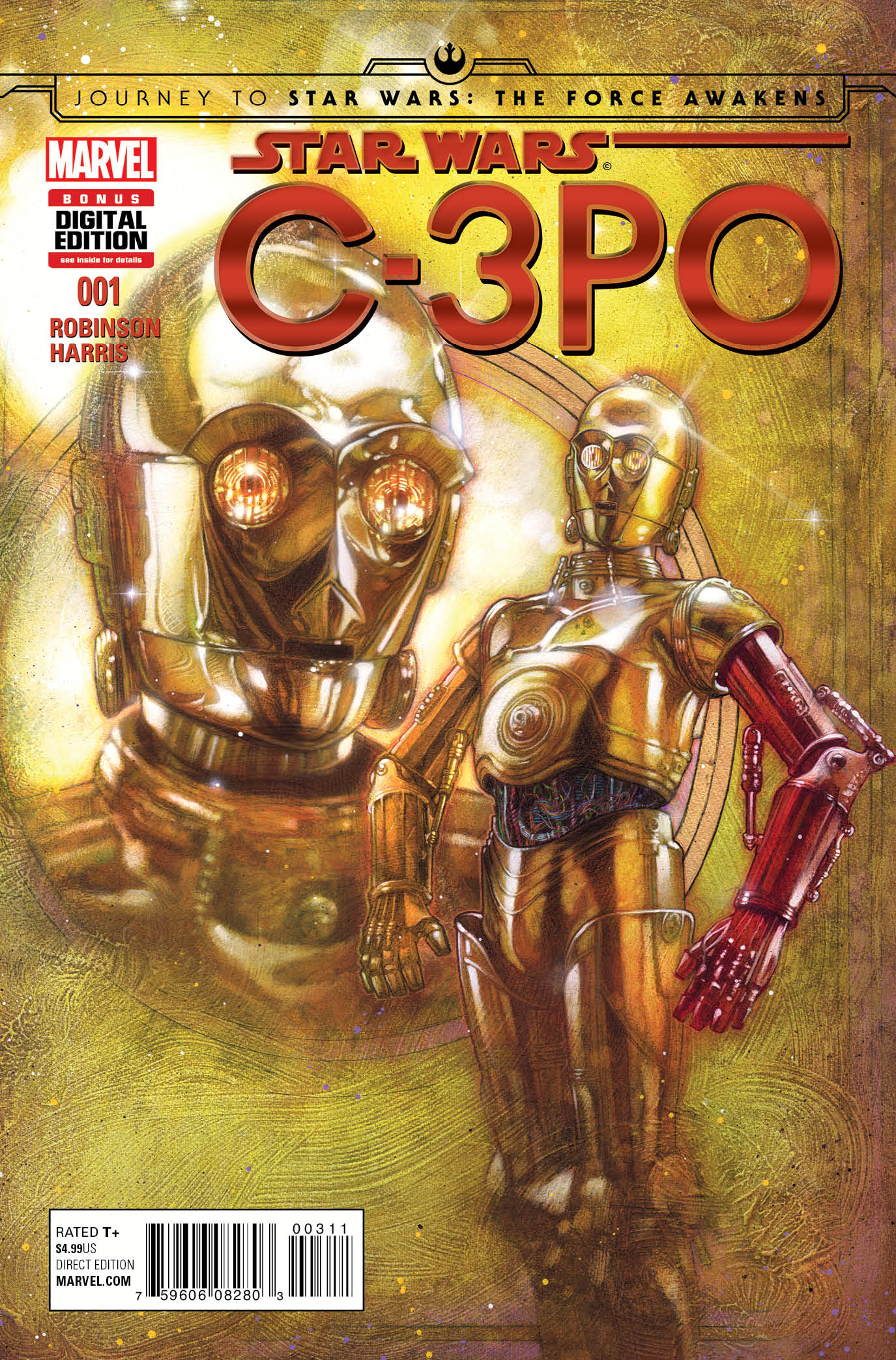 Jordan Pate is Co-Lead Editor and Senior Writer for Star Wars News Net, of which he is also a member of the book and comic review team. He loves all things Star Wars, but when he's not spending time in the galaxy far far away, he might be found in our own galaxy hanging out in Gotham City or at 1407 Graymalkin Lane, Salem Center, NY.