UPDATE! Pic of the Day: The Creatures from Star Wars: The Force Awakens! Interview with Neal Scanlan.
Star Wars: The Force Awakens chief of creature and droid effects Neal Scanlan poses with the creatures from the movie.
Lots of familiar faces including Rey's head!?! 🙂
I can't help but think of this image from the Original Trilogy: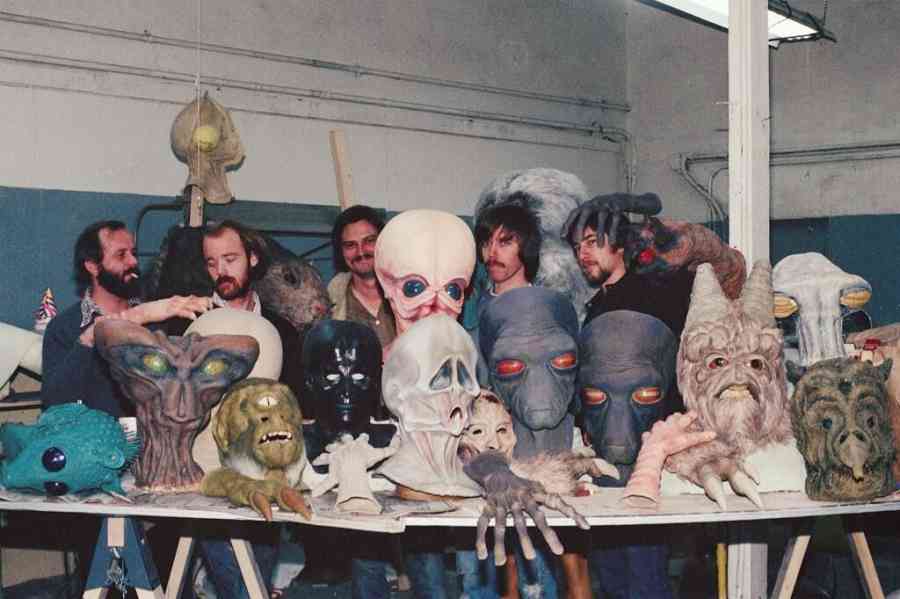 Thanks to StarWarsJunk for spotting the image.
UPDATE!
You can check BBC's Brenda Emmanus interview with Neal Scanlan HERE.