UPDATE! New French BTS Video Shows Daisy Ridley and John Boyega Training for their Roles in The Force Awakens!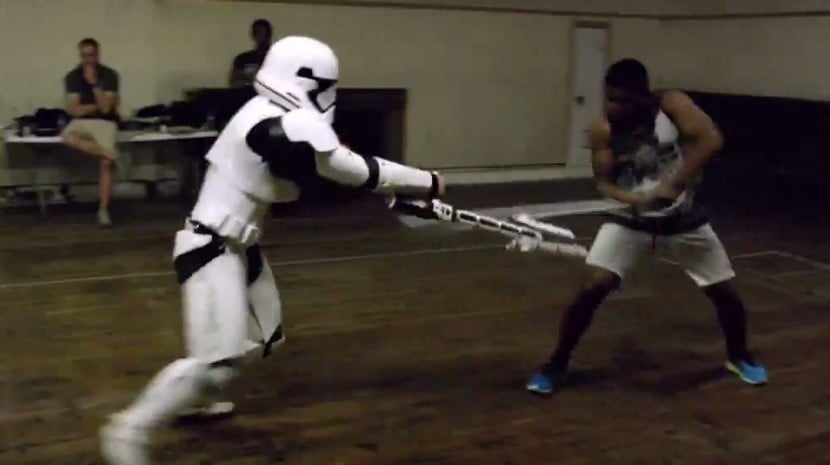 The video shows John Boyega training with his lightsaber for the scene with the Stormtrooper who carries the electro tonfa thing. Also the video focuses on Rey doing some close hand to hand combat, and BB-8.
It seems that there should be more footage from this video, so we will update this article when the full video hits. It is supposed to be found HERE, but the video is not working for everyone.
Thanks to Ptolémée BG for the heads up.
UPDATE!
Our friend Le Jedi Lorrain watched the whole video (only playable from France) which is approximately 15 min. He said that there was no new footage apart from the video above and this shot of Rey on Jakku: